Brad Pitt has it made in the shade! To add some flair to his classic black tuxedo and crisp white dress shirt, the 48-year-old actor strolled the red carpet at the "Killing Them Softly" screening in Cannes, France, on Tuesday sporting Sama Eyewear's $1,250 frames.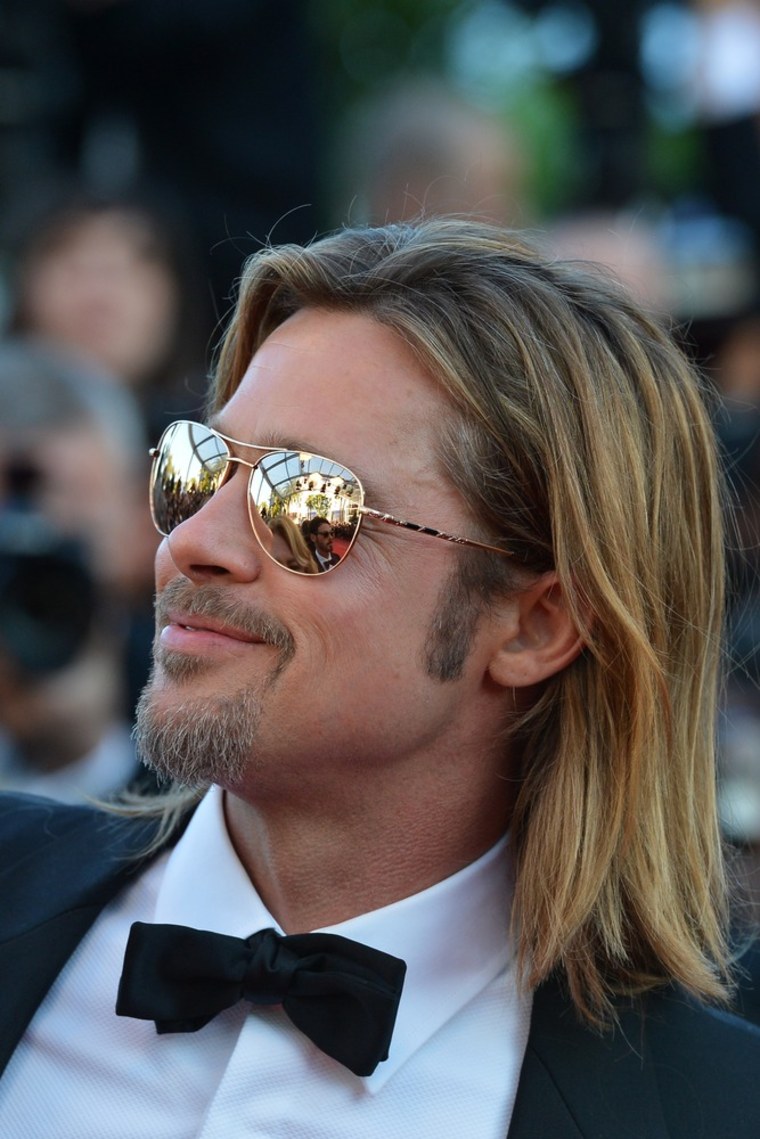 VOTE: Do these four-eyed stars look better with or without glasses?
The luxe aviator-style sunglasses, which are made from 100 percent pure titanium, feature mirrored lenses that are vapor coated in pure 18k rose gold. The style, called "Black Onyx," is also available in yellow gold, platinum and kohl.
This isn't the expensive sunnies' first tinseltown appearance; Pitt debuted the pair in his Oscar-nominated flick "Moneyball."
PHOTOS: Brad Pitt's sexiest movie looks of all time
At the screening's after party sponsored by Johnnie Walker Blue Label, Pitt, who got engaged to his partner of seven years Angelina Jolie in April, took off his shades and kicked back for a "pre-bachelor party" where he was joined by Chris Tucker, P. Diddy and his costar Ray Liotta. At the mostly-male fete, the group enjoyed cigars and $390 bottles of Johnnie Walker whisky.
Related content: