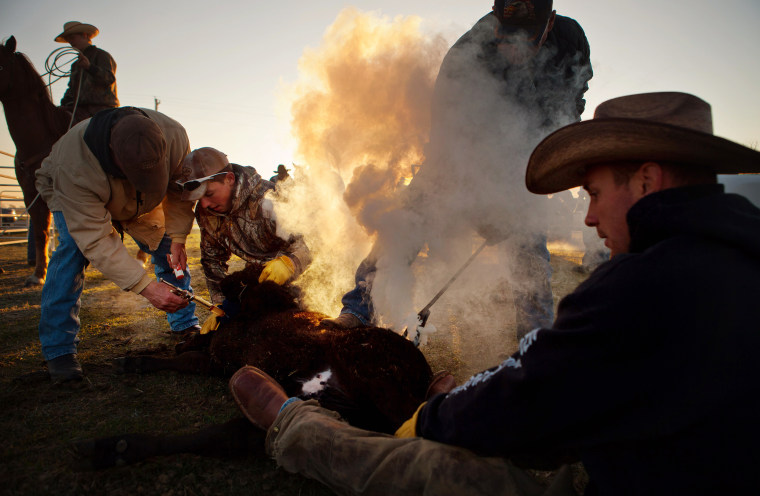 Omaha World-Herald photographer, Alyssa Schukar, was inspired by the work of National Geographic great Sam Abell when she decided to find and photograph one of the many annual branding days in Nebraska, she said in her blog post.
Like anything worth the effort, photographing branding is incredibly taxing, but it's visually loaded and very rewarding when the right elements come together.
--Alyssa Schukar, photojournalist
At the Burdick Ranch in north-central Nebraska, the work started at sunrise and ended 12 minutes after midnight. When the day was over, some 900 calves were sorted, roped, immunized and branded. (read the complete story, "It takes a helping hand to brand" at Omaha.com).
Related links: