At least 15 people were dead and 45 others missing after a dam burst in Brazil Thursday, destroying dozens of homes and covering a neighborhood in thick sludge of mining waste.
The full extent of the disaster, at the Germano mine near the town of Mariana in Minas Gerais, south eastern Brazil, has not yet been determined, owner Samarco said in a statement.
PHOTOS: Mud Engulfs Brazilian Village after Dams Collapse
Forty-five remained missing, the G1 news service of the Globo Media group reported, citing the local union. There was no official confirmation on the number of dead and missing.
Samarco is a joint venture between top iron ore miners Brazil's Vale and Australia's BHP.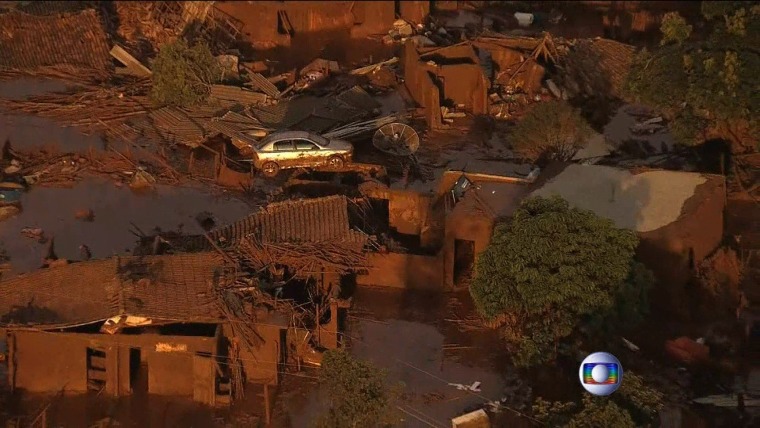 Civil defense authorities in Mariana said they were evacuating about 600 people to higher ground from the village of Bento Rodrigues, where television footage showed dozens of homes destroyed by the mudslide. A car rested on top of a wall where the roof of a building had been ripped off.
They said the flood had also reached another village further down the hill, called Paracatú de Baixo, and that inhabitants there were being evacuated.
The dam was holding tailings, a mining waste product of metal filings, water and occasionally chemicals. It was located near the Gualaxo do Norte river, adding to fears of potential water contamination.