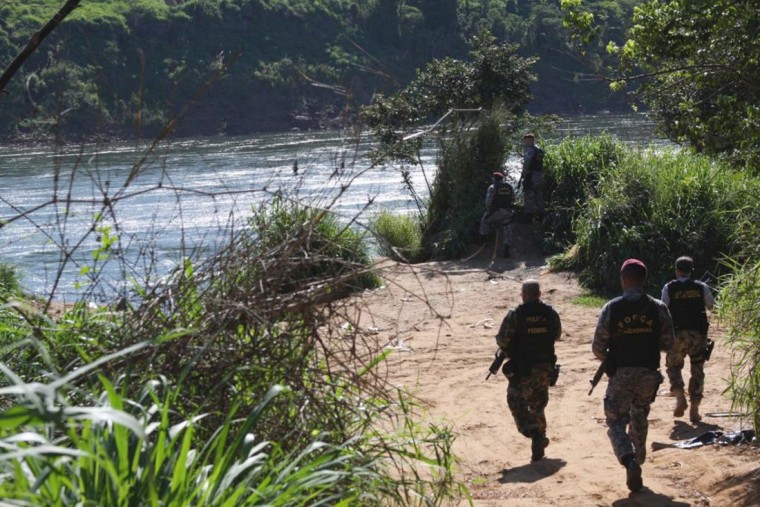 CACERES, Brazil - For the first 500 years of Brazil's history, pretty much anything that wanted to cross its borders could do so in relative peace, whether cattle, Indians or intrepid explorers.
That era is now drawing to a close. Brazil's economic rise is forcing it to deal with a problem it long regarded as the sole concern of rich countries such as the United States: the need to secure its borders and slow down a flood of drugs, illegal immigrants and other contraband.
President Dilma Rousseff, under political pressure from a crack epidemic in Brazilian cities, is spending more than $8 billion and overhauling Brazil's defense strategy to tackle an issue that has implications for trade, agriculture and the overall economy.
Brazil's prosperity has created a new consumer class of tens of millions of people who happen to live right next to the world's three biggest producers of cocaine: Colombia, Bolivia and Peru. Brazil is now the world's No. 2 cocaine consumer, behind only the United States, according to U.S. government data. It is also a booming consumer of marijuana, ecstasy, and other narcotics.
Rousseff's attempt to choke the flow of narcotics could mean big money for companies from Brazilian aircraft maker Embraer, which plans to make a new line of unmanned drones to patrol the border. Foreign firms such as Boeing, Siemens and others stand to gain.
Securing an area that is five times longer than the U.S.-Mexico border, winding through more than 10,000 miles of Amazon jungle and 10 different countries, is proving to be a huge challenge. It is also sparking debate about whether it's really worth the money and effort.
For Rafael Godoy de Campos Marconi, a police lieutenant at a lonely border checkpoint in the snake-infested Pantanal wetlands in western Brazil, the task can seem hopeless.
Marconi's unit is responsible for patrolling a 125-mile stretch of border with Bolivia, the source of about 80 percent of the cocaine consumed in Brazil. On any given day, Marconi believes there are dozens of smugglers sloshing their way through his turf, with drugs stuffed into their shoes, pants and underwear.
The problem? Marconi usually only has 10 to 12 men to cover all that territory. Two weeks had passed since their last bust.
"Oh, they're out there," he sighed, scanning the horizon, sweating in the 100-degree heat and humidity. "But there are so few of us that they know exactly where we are." Even with double his current resources, he said, it would be "very difficult" to control a region so deep in Brazil's interior. With a wry smile, he mentioned a solution that was on the lips of a number of Brazilians here.
"Maybe if we built a wall, like the United States has (with Mexico)," he said. "Maybe then we can slow these people down."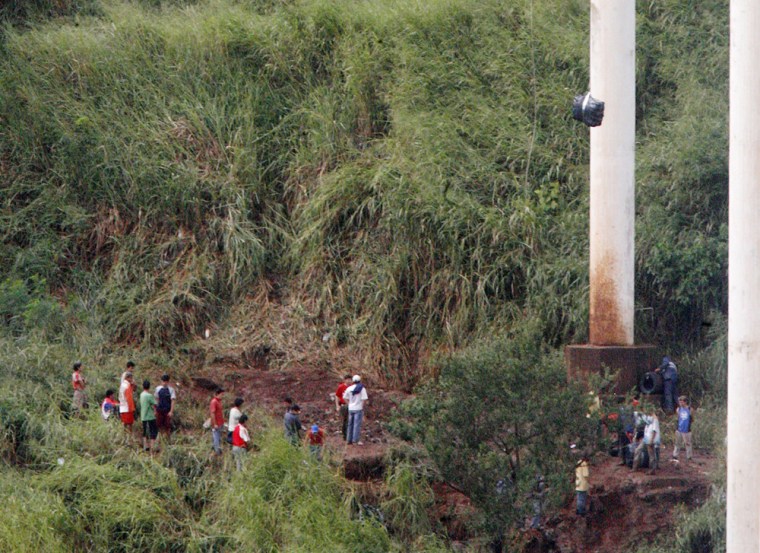 Brazil won't be building any walls. But it is trying to absorb other lessons from the United States, and leaning on Washington for resources and technical advice. The head of Brazil's armed forces traveled last year to El Paso, Texas, along the Mexican border, to meet with U.S. military and Department of Homeland Security officials.
Brazil's new emphasis on its borders, and the obvious subtext - that it regards its neighbors with a growing wariness - is starting to prompt the kind of resentment around South America that used to be reserved for a certain large, English-speaking country to the north.
"It pains me to say it, but I've heard people say we're the new gringos," said Pedro Taques, a senator from Mato Grosso state, which borders Bolivia. "Controlling the border is a problem that Brazil never thought it would have to face ... and it's forcing us to do some uncomfortable things."
Nonetheless, Taques said that improved border protection was "critical" to the health of Brazil's economy and society, and he expressed frustration that results have not come faster more than a year into Rousseff's presidency.
"Until now, we've seen lots of speeches," he said. "But people who live on the border aren't seeing enough results."
Brazil is ramping up its efforts just as the countries around the region who have fought drug gangs the hardest in recent years, at enormous financial and human cost, seem to be starting to explore other alternatives.
Colombian President Juan Manuel Santos said last year that he would "welcome" legalization if it took the profits out of smuggling. His Mexican counterpart, Felipe Calderon, hinted in a September 2011 speech that he might be open to a similar move.
Colonel João Henrique Marinho, who commands the Brazilian army's Second Border Battalion in Caceres, observed that, at present, Brazilian smugglers in the border region lack anything resembling the sophistication or firepower of cartels in Mexico or Colombia. Instead, they run what Marinho described as an "artisanal" operation based on smugglers and light aircraft.
Asked why local smugglers haven't organized themselves into Mexican-style cartels, Marinho raised his eyebrows and replied: "Could it be because we're not resisting them yet?"
The full version of this news feature by Reuters reporter Brian Winter can be seen here.
More from msnbc.com and NBC News:
Follow us on Twitter: @msnbc_world