Brazil's Chamber of Deputies voted Sunday to impeach President Dilma Rousseff, delivering a major blow to a long-embattled leader who has repeatedly argued that the push against her was a "coup."
With at least 342 of 513 deputies, or two-thirds, voting in favor of impeachment, the measure passed late Sunday, sending the proceedings to the Senate for a possible trial. Several lawmakers had yet to vote, so the final tally could be even wider.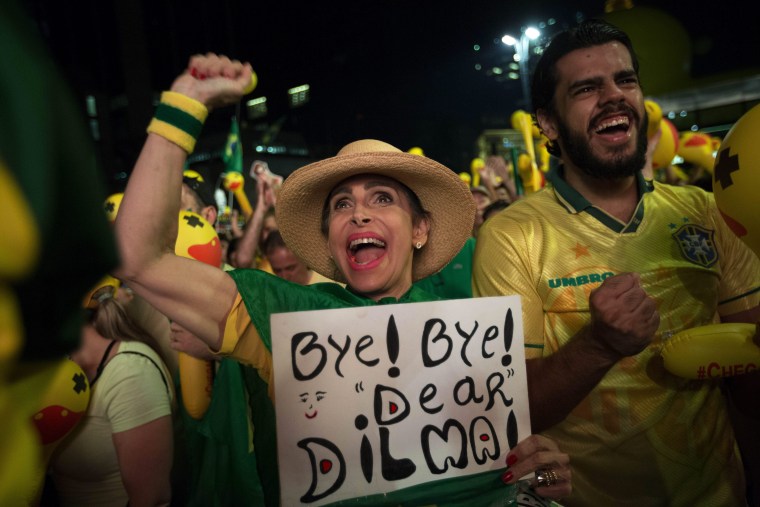 "The fight continues now in the Senate," Jose Guimaraes, the leader of Rousseff's Workers Party in the Chamber of Deputies, told reporters Sunday night.
Rousseff faces impeachment over allegations that she broke fiscal laws to boost her government's floundering popularity amid a tanking economy and a widespread corruption scandal. She has denied wrongdoing, saying previous presidents used similar accounting techniques.
But a close ally lamented that so many lawmakers were voting against Rousseff.
"It was a herd effect, and many betrayed us. It was a double defeat," said Orlando Silva, a Communist Party legislator and close supporter of Rousseff.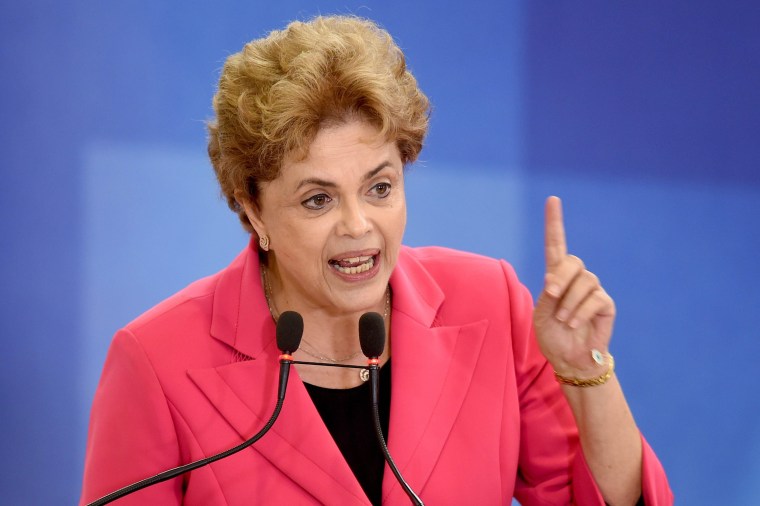 The vote was the culmination of months of political wrangling that exposed deep polarization in Latin America's largest nation and most powerful economy. The government has been paralyzed and the population has been sharply divided during the ordeal, with friends and foes of Rousseff dismissing one another as "putchists" and "thieves."
After each lawmaker voted Sunday, cheers and boos erupted as legislators looked up at a board keeping score.
Luiz Carlos Hauly, a deputy in the opposition Social Democratic Party, said Rousseff had to go.
"In Europe, they change their government when it doesn't have the majority," he said. "This administration has no majority. It doesn't have the means to govern."