BRUSSELS — The British and EU Brexit negotiators met on Monday, pledging to "get down to work" in a first full round of talks on Britain's divorce terms from the European Union.
"We made a good start last month but we are now getting into the substance of the matter," British Brexit Secretary David Davis told reporters as he was welcomed at the European Commission in Brussels by the EU negotiator Michel Barnier.
"For us, it's incredibly important we now make good progress," added Davis, who held a first day of talks a month ago to agree an agenda, a year after Britons vote to leave the EU. "Now it's time to get down to work and to make this a successful negotiation," he added.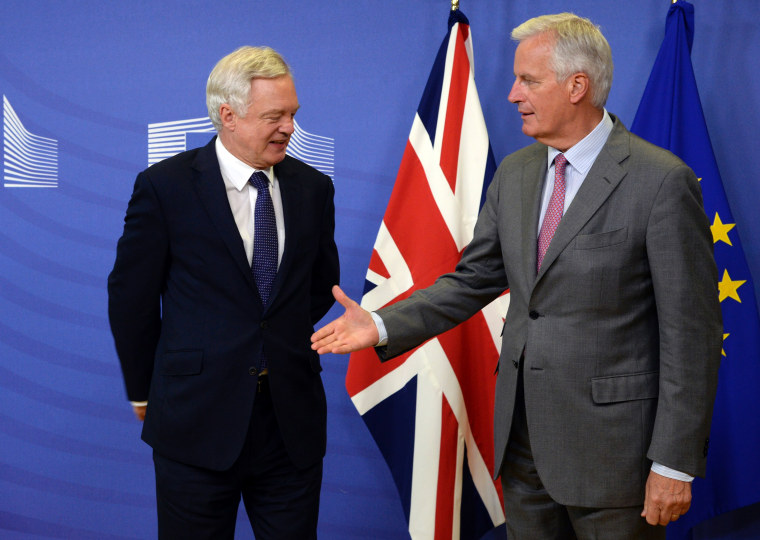 Barnier said: "We will now delve into the heart of the matter. We need to examine and compare our respective positions in order to make good progress."
Both men declined further comment, with Barnier saying they would brief the media on Thursday after their teams have spent four days tackling a range of priority issues.