British Prime Minister Theresa May on Sunday said she and U.S. President Donald Trump "work very well together," although they disagree on some international issues.
"I do get on with him and of course as you know President Trump actually has an affection for the United Kingdom," she said in an interview that aired on ABC's "This Week" on Sunday. "Like many Americans he has family connections with the United Kingdom — and we work very well together."
May said the two governments were currently working together on dealing with the aftermath of deadly Hurricane Irma — which devastated the U.S. and British Virgin Islands in the Caribbean.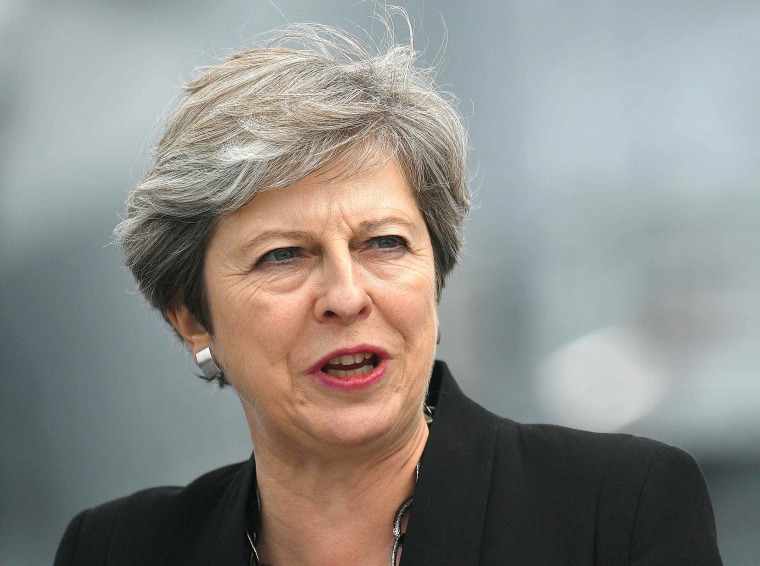 "The U.K. and the U.S. have always had a special relationship and worked well together," she said.
Related: Trump Goes on Tweet Storm, RTs Assault on Hillary Clinton
But May was critical of Trump for a tweeting shortly after an attack that left 22 injured at a London subway station on Friday.
"Another attack in London by a loser terrorist," the U.S. president tweeted. "These are sick and demented people who were in the sights of Scotland Yard. Must be proactive!"
"Well, I don't think it's helpful for anyone to speculate on what is an ongoing investigation," she said, when asked about the post.
"The police and the security services are doing the work necessary to discover the full circumstances of this cowardly attack that's taken place and to identify all of those who are responsible," she added.
May said the nature of the U.S.-U.K. relationship meant she could be vocal when to came to policy differences, such as Trump's decision to withdraw from the Paris climate change agreement.
"I think the point about the special relationship between the U.K. and the U.S. is that when we do disagree we're able to say so and pretty bluntly," she said.
"For example, on the Paris issue that you talk about, the Paris climate change agreement, I've made very clear I was dismayed when America decided to pull out of that and as I've said to President Trump, I hope that they'll be able to find a way for America to come back into the agreement," she added.