LONDON — People in England will no longer have to self-isolate if they test positive for Covid-19 starting Thursday, Prime Minister Boris Johnson said Monday, a day after it was announced that Britain's Queen Elizabeth II had contracted the virus.
Johnson has been facing pressure from his Conservative Party lawmakers to end restrictions, as well as public pressure and a police investigation into parties he attended at his residence, No. 10 Downing St., while such events were banned during lockdown.
"Covid will not suddenly disappear," the prime minister told Parliament, "so those who would wait for a total end to this war before lifting the remaining regulations would be restricting the liberties of the British people for a long time to come."
He was referring to experts and other government critics who worry that such a drastic lifting of restrictions could put pressure on health services and endanger vulnerable groups such as older adults and people with weak immune systems. 
"Restrictions pose a heavy toll on our economy, our society, our mental well-being and on the life chances of our children — and we do not need to pay that cost any longer," said Johnson, whose announcement only covers England, as Wales, Scotland and Northern Ireland set their own health policy.
Johnson said the announcement by Buckingham Palace on Sunday that the queen had tested positive for Covid was a "reminder that this virus has not gone away."
The palace said the queen was "experiencing mild cold-like symptoms but expects to continue light duties at Windsor over the coming week."
British Covid cases, hospitalizations and deaths are all falling after a sharp omicron peak over Christmas that put further strain on the country's creaking National Health Service.
"The prime minister promised to present a plan for living with Covid, but all we've got is yet more chaos and disarray," opposition Labour Party leader Keir Starmer said in reply.
He said Johnson's plan was "not enough to prepare us for the new variants which may yet develop" and amounted to "an approach which seems to think living with Covid means simply ignoring it."
Johnson acknowledged that experts believe there will be future surges that could be worse than omicron, but he said he would respond to those with vaccines and other treatments rather than lockdowns, as England "moved from government restrictions to personal responsibility."
Britain is largely ahead of its neighbors in its lifting of pandemic regulations. Face coverings in England, for example, are no longer required by law as they are in much of Europe, and Covid tests are not needed to enter the country for those who are fully vaccinated.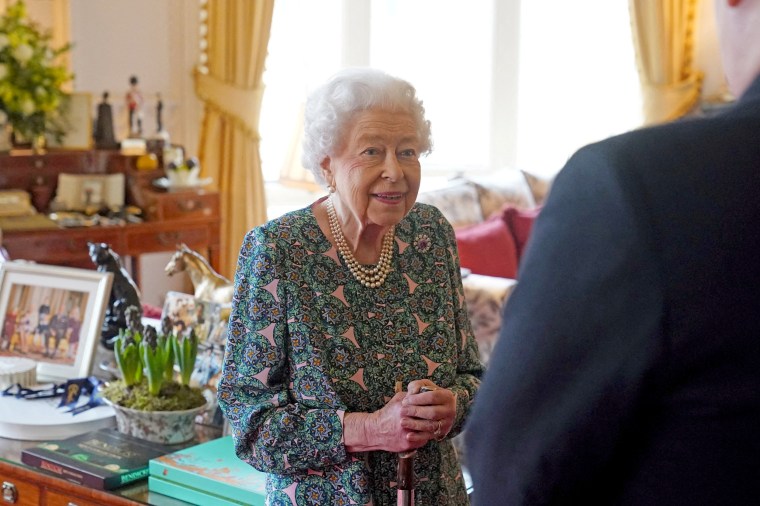 News of the queen's positive diagnosis appeared prominently on newspaper front pages here, with tabloids celebrating her work ethic. "HRH to WFH," read the cover of The Sun, while the Daily Mail noted the "queen's Covid example to us all."
The Mail's headline caused a stir on social media, and some critics of the newspaper said it set unfair expectations that others who get the virus should also work through their illness.
Despite the queen's positive test, her household still released traditional royal statements and congratulated British Olympians, including the gold-medal-winning women's curling team and the men's, which took silver.
The palace is traditionally tight-lipped about the queen's health and in October gave few details about the monarch's one-night stay in the hospital. At the time, she was advised by her doctors to rest for several weeks and missed high-profile events including the COP26 climate conference in Scotland.
"The queen famously and the rest of the royal family don't necessarily declare everything about their personal medical background or history or what's going on," NBC royal expert Daisy McAndrew said.
Elizabeth was first vaccinated in January 2021 with her husband — Prince Philip, who died in April at the age of 99 — and is widely believed to have received three vaccinations.
The queen's son Prince Charles tested positive for Covid-19 on Feb. 10. At the time, Buckingham Palace said he had met recently with his mother. His wife, Camilla, tested positive on Feb. 14.
While last week the queen held many of her meetings virtually, on Wednesday she met in person with the outgoing and incoming defense services secretaries.
Her infection came two weeks after celebrating the 70th anniversary of her reign, with formal celebrations scheduled to take place in June.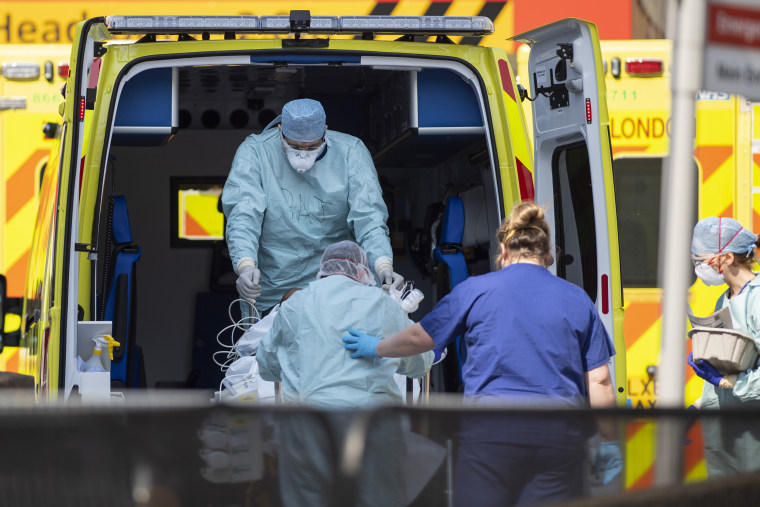 After a disastrous start to the pandemic, with the government criticized for locking down too late in March 2020, Britain's vaccine rollout has been largely seen as a success.
However, tens of thousands of people are still testing positive daily, and the U.K. reported more than 25,000 positive cases on Sunday. That is down from a high of more than 200,000 a day in late December and early January when the highly infectious omicron variant started spreading.
Johnson apologized to Parliament last month for attending a party in May 2020 when gatherings were forbidden and has faced calls to resign from lawmakers, including some from his own party.
CORRECTION (Feb. 21, 2022, 4:26 p.m. ET): A previous version of this article misstated which nation exactly was lifting Covid-19 restrictions. England is removing these measures, not Britain as a whole.