The United Kingdom's foreign minister has implored the United States to reconsider immunity for a diplomat's spouse who was allegedly involved in a crash that killed a British teenager.
Foreign Secretary Dominic Raab met with the U.S. ambassador to the U.K., Woody Johnson, to discuss the death of Harry Dunn, 19, according to the British Foreign Office. Dunn was killed Aug. 27 in Croughton, a small village in central England, when his motorcycle collided with a Volvo SUV traveling in the opposite direction, police said.
"The Foreign Secretary met the US Ambassador today and urged the US to reconsider its position and do the right thing by Harry Dunn's family," the foreign office said in a statement Tuesday.
Anne Sacoolas, 42, the wife of a U.S. diplomat, is being treated as a suspect in the investigation, police said. It is not clear when exactly Sacoolas departed the U.K., but police told NBC News that they were advised Sept. 16 that she had already left the country.
Sky News, which is owned by NBC News' parent company Comcast, reported that Jonathan Sacoolas was not on the published list of accredited diplomats in the U.K. The British Foreign Office disputed the claim and said that he was an accredited diplomat in the eyes of the British government and his wife was entitled to diplomatic immunity.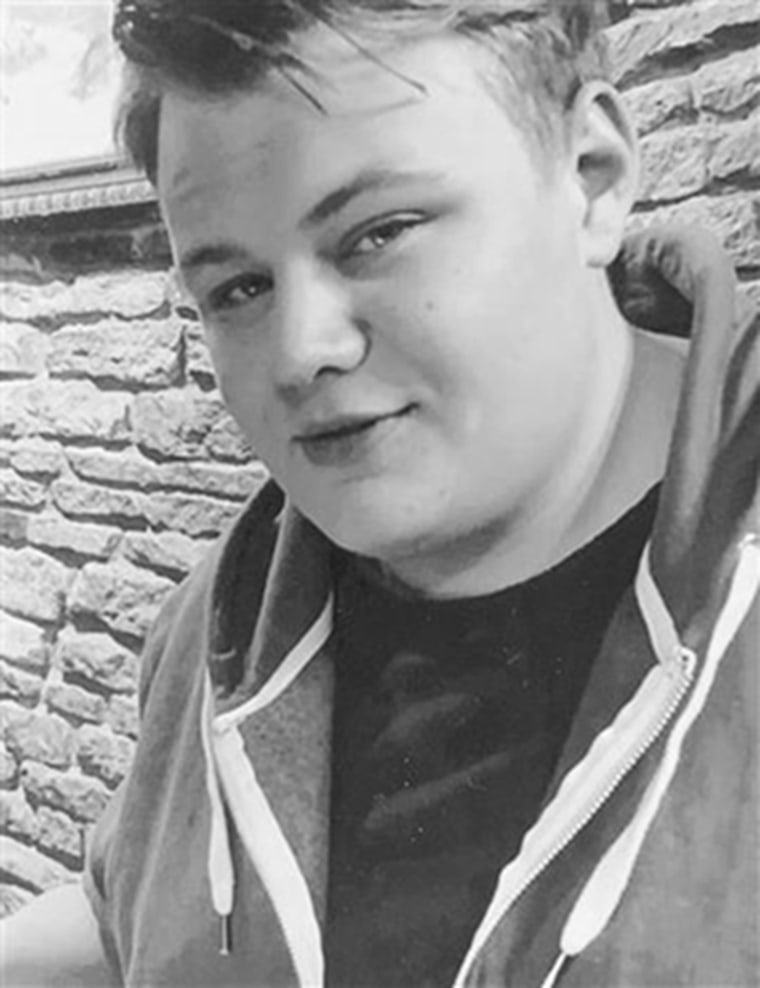 The U.S. Embassy in London said in a statement that it has been in close contact with British officials over the crash.
"Any questions regarding a waiver of the immunity with regard to our diplomats and their family members overseas in a case like this receive intense attention at senior levels and are considered carefully given the global impact such decision carry; immunity is rarely waived," the statement said.
The embassy also expressed sympathies to Dunn's family.
The head of the Northamptonshire Police, Nick Adderley, said in a tweet that he had written "in the strongest terms" to the U.S. Embassy, urging them to waive the woman's immunity.
"We want to see justice done for the family," Adderley told the BBC on Monday.
British Prime Minister Boris Johnson said Monday that he hoped Anne Sacoolas would return to the U.K. and said he would raise the issue with the White House.
"I do not think that it can be right to use the process of diplomatic immunity for this type of purpose," Johnson said in a television interview.
Dunn's mother, Charlotte Charles, told NBC News on Saturday that she wants Anne Sacoolas to return and "see what she's done."
Charles, 44, and the teen's father, Tim Dunn, 55, are hoping U.S. authorities, including President Donald Trump himself, will intervene.
"We've just been left in the dark," Charles said.
"We've got no answers, we've got nothing from her to say that she's remorseful," she added.
Anne Sacoolas did not immediately respond to a request for comment.