A British model who was allegedly kidnapped in Italy in order to be auctioned on the "dark web" says it was "a terrifying experience" — in a case that highlights sex trafficking vulnerabilities in Europe and worldwide.
The 20-year-old woman was allegedly kidnapped after getting to Milan on July 10 for a photo shoot booked by her agent that was to take place the next day, according to police in Italy.
While Italian authorities did not name the victim, she was identified as model Chloe Ayling in a statement she gave reporters and through her modeling agency.
"I have been through a terrifying experience, I feared for my life second by second, minute by minute, hour by hour," Ayling told reporters outside a home in south London on Sunday. "I am incredibly grateful to the Italian and British authorities for all that they have done to secure my safe release."
When the model arrived at the photo studio, she was attacked by two people, drugged, and taken in the trunk of a car to a cabin in Lemie, Italy, where she was held captive for nearly a week, according to a statement from the Lombardia Police Department.
Prosecutors later said the woman was injected with ketamine, a veterinary tranquilizer.
Lukasz Pawel Herba, 30, a citizen of Poland who resides in Great Britain, was arrested in connection with the alleged abduction on charges of kidnapping for extortion purposes, according to police.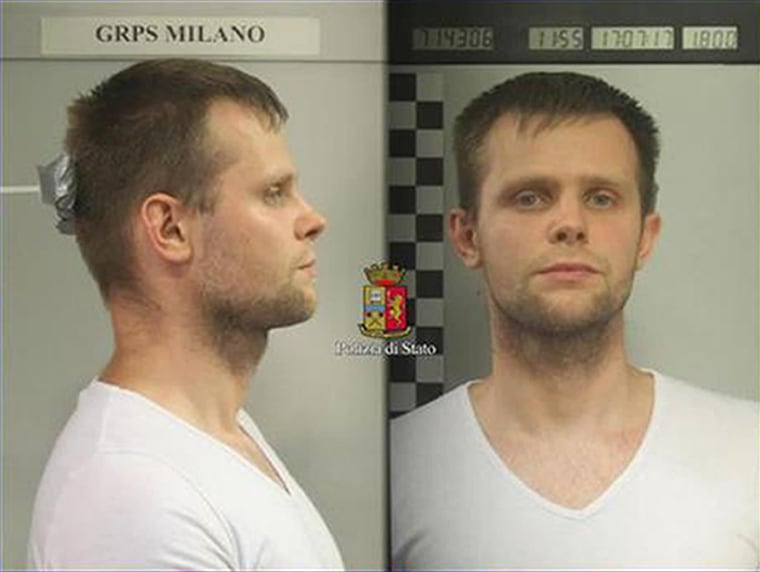 Italian state police said in a statement that the woman was put inside a suitcase and taken to a remote location where she was intended to be "sold to the highest bidder on deep web pornographic sites."
Italian national police said they were working with authorities in Great Britain as well as Poland to investigate the case, identify any possible accomplices and determine whether the kidnappers were attempting to defraud potential buyers or go through with selling Ayling.
Related: What Happens to Foreign Human Trafficking Victims in the United States?
Herba allegedly freed Ayling and led her to the British Consulate in Milan on July 17, police said. Authorities have not said what led him to free her.
The Associated Press reported that according to Italian media, Ayling said she was released when her captor discovered she had a small child. He reportedly said abducting a mother was against the rules of a shadowy criminal organization that he claimed to be working with.
Herba is accused of asking the model's agent through encrypted accounts for $300,000 in ransom money in order to avoid the "online auction" of Ayling, police said. Herba took credit for the crime and said he was working with an organization that is allegedly involved in various types of illegal trafficking on the dark web, officials said.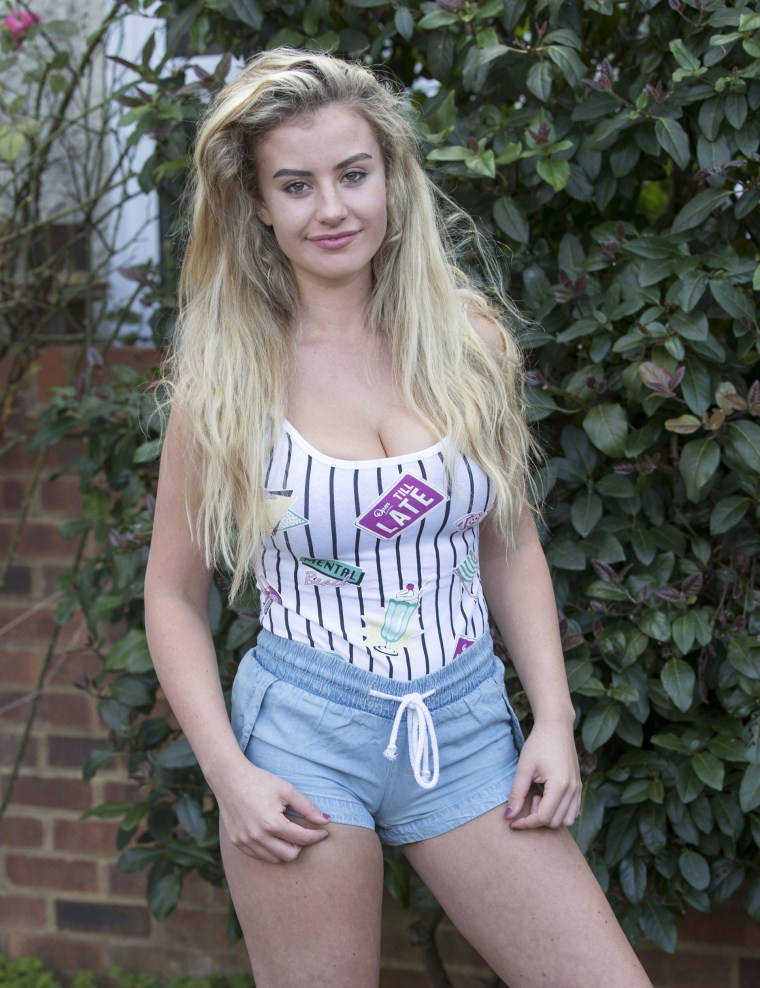 While negotiating the ransom, Herba received several offers for sexual services from the woman for more than $300,000, police said.
News of the arrest comes just over a month after the U.S. State Department released its annual "Trafficking in Persons" report, where it found that worldwide convictions for human trafficking crimes rose in 2016 about 37 percent to 9,071 in 2016 from 6,615 a year earlier.
In Italy, trial courts convicted nine traffickers under the country's trafficking law in 2016, compared with just one in 2015, while appellate courts reported convictions of 23 defendants, up from 11 in 2015.
"Female victims are often subjected to sex trafficking in Italy after accepting promises of employment as dancers, singers, models, restaurant servers, or caregivers," said the report.
Tsitsi Matekaire, the program manager of advocacy group Equality Now's End Sex Trafficking, said human trafficking for sexual exploitation was "a global issue" and that while Ayling's case was still being investigated, it highlighted there was often no "typical profile" of a victim.
"It's global. It's about profits that traffickers make and people that exploit women make from selling them off," she said.
Related: Global Human Trafficking Convictions Rose in 2016
Matekaire added that while some victims of sex trafficking are targeted through the promise of employment opportunities, "because it's about demand for paid sex, anyone can be a victim of trafficking."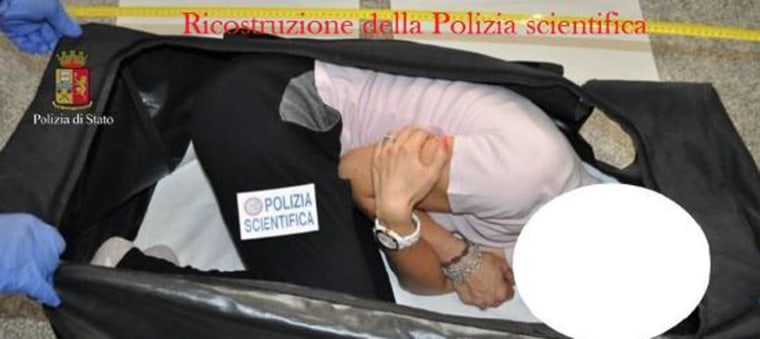 "We're seeing this coming out of Europe, it's not really about women living in abject poverty, it can be anyone," she said.
Phil Green of Supermodel Agency, the organization that represents Ayling, said she suffered a "horrific ordeal" and was kidnapped while she attending "a photo shoot at a recognized studio in the city center."
Green said in the statement that Ayling had her passport detained by police in Italy until she gave evidence at a pre-trial hearing last Friday and was then able to book a flight for her return to the U.K. on August 6.
The U.K.'s National Crime Agency said in a statement that they had been working closely with Italian authorities since the kidnapping was reported and that a house in the area of Oldbury, linked to Herba, had been searched on July 18 and computer equipment was seized and being examined.
Related: The Dark Web: Inside the Hacker's Playground
Ayling told reporters on Sunday that she was still gathering her thoughts on the whole ordeal.
"I have just arrived home after four weeks of being in Italy. I haven't had time to gather my thoughts, so I am not at liberty to say anything further until I have been debriefed by the U.K. police," she said.
Her lawyer in Italy, Francesco Pesce, told the Associated Press on Monday that while her story was "incredible" — as in, potentially not believable — "these doubts have been overcome."
"At first it seemed incredible that a person, along with others, kidnapped a girl, and then after a week, because of particular reasons, carried her back to the consulate, which was heavily guarded by military forces for security reasons, effectively handing himself to the police," he said. "This was initially questioned by investigators, but the story was proved to be true."