LONDON — British Prime Minister Theresa May stunned her country Tuesday by calling for a snap general election to be held in less than two months' time.
Her announcement caps a bruising year for the United Kingdom, coming only 10 months after the country's "Brexit" vote to leave the European Union that ushered in May's own leadership.
"I have only recently and reluctantly come to this conclusion ... that the only way to guarantee certainty and stability for the years ahead is to hold this election and to seek your support for the decisions I must take," she said, apparently a reference to her repeatedly ruling out the possibility of such a vote.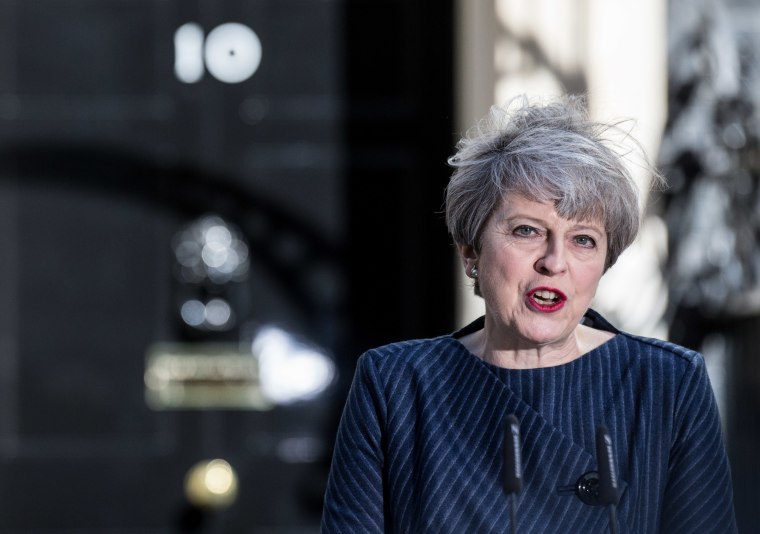 Moving forward the vote from its scheduled date in 2020 will require parliamentary approval — something that appeared likely given the immediate backing of several opposition leaders.
At a hastily arranged press conference outside Number 10 Downing Street, May accused opposition political parties of trying to hinder the Brexit negotiations. She said she wanted to increase her political mandate to drive through the two-year divorce from the E.U.
May's right-of-center Conservative Party rule by a slim majority of lawmakers in the British parliament but currently enjoy a years-high lead of 21-points over the left-wing opposition Labour Party.
"Our opponents believe that because the government's majority is so small that our resolve will weaken and that they can force us to change course. They are wrong," she said. "They underestimate our determination to get the job done and I'm not prepared to let them endanger the security of millions of working people across the country.
She accused opposition parties of "political game-playing" that will "risk our ability to make a success of Brexit" and "cause damaging uncertainty and instability to the country."
She added: "So we need a general election and we need one now. Because we have at this moment a one-off chance to get this done," referring to the Brexit negotiations.
May backed the campaign to remain in the E.U. — the losing side — but has vowed to honor the popular vote and lead the U.K. through two tough years of negotiations to exit the 28-member trading bloc.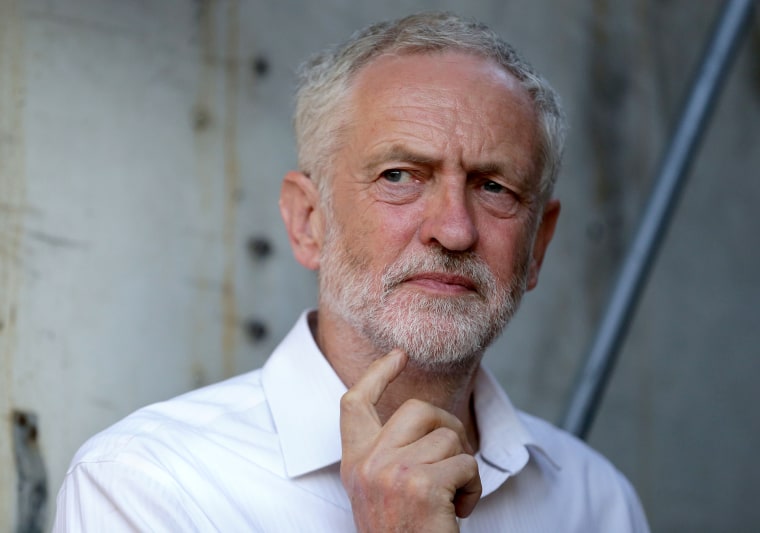 Labour is led by anti-establishment socialist Jeremy Corbyn, who has drummed up record membership among core supporters but is accused of not engaging with the wider population or providing a strong opposition to the government.
While Corbyn was also pro-Remain he was criticized for his lukewarm backing during the referendum.
Corbyn said he welcomed May's decision to "give the British people the chance to vote for a government that will put the interests of the majority first."
"Labour will be offering the country an effective alternative to a government that has failed to rebuild the economy, delivered falling living standards and damaging cuts to our schools and NHS," he added, referring to the U.K.'s huge National Health Service.