LONDON -- A British woman accused of killing three men and dumping their bodies in ditches stunned her own lawyers by unexpectedly pleading guilty to the murders on Monday.
Joanna Dennehy, 30, admitted stabbing the men to death before dumping their bodies in Cambridgeshire, the Press Association reported.
Her guilty plea took her own lawyers by surprise and prompted them to ask for time to discuss the decision with their client.
But Dennehy rejected this and told the judge at London's Old Bailey court: "I've pleaded guilty, and that's that. I'm not coming back down here again just to say the same stuff. It's a long way to come to say the same thing I have just said."
The case was front-page news in British newspapers ranging from the tabloid Mirror -- which branded Dennehy a "serial killer" -- to the left-leaning Guardian broadsheet.
Dennehy was charged with killing Kevin Lee, 48, Lukasz Slaboszewski, 31, and John Chapman, 56. She also pleaded guilty to two charges of attempted murder.
Dennehy, who has a star tattooed under her right eye, appeared in the dock alongside her 7ft 3in partner Gary Richards.
Richards, 47, who is also known as Gary Stretch, has pleaded not guilty to the two attempted murders and not guilty to helping Dennehy dump the bodies.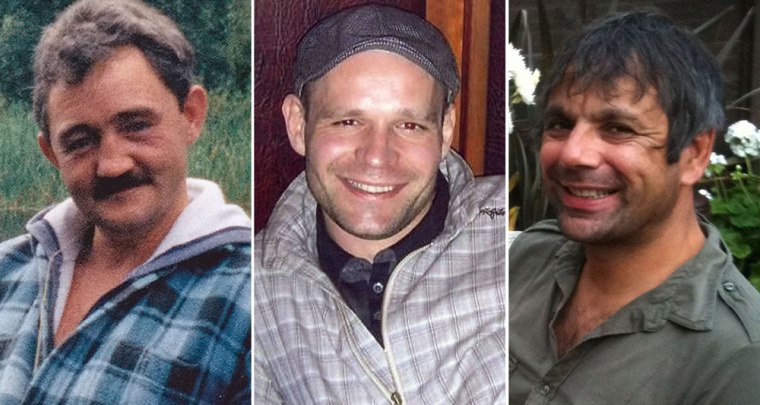 Following the discovery of the first body in March, police began a nationwide manhunt and asked the public to look out for the pair.
They were arrested on April 5, and the next day a farmer fond the second and third bodies 10 miles from the first discovery.
Two other defendants, Leslie Layton and Robert Moore, pleaded not guilty to perverting the course of justice and assisting an offender respectively.