A cargo ship was torn in half Wednesday after rough seas smashed it against a sea wall on the French Atlantic Coast.
Two helicopters airlifted the dozen crew to safety from the 330-foot Spanish vessel, The Luno, which succumbed to the brutal weather when its engines failed near the town of Anglet, officials said.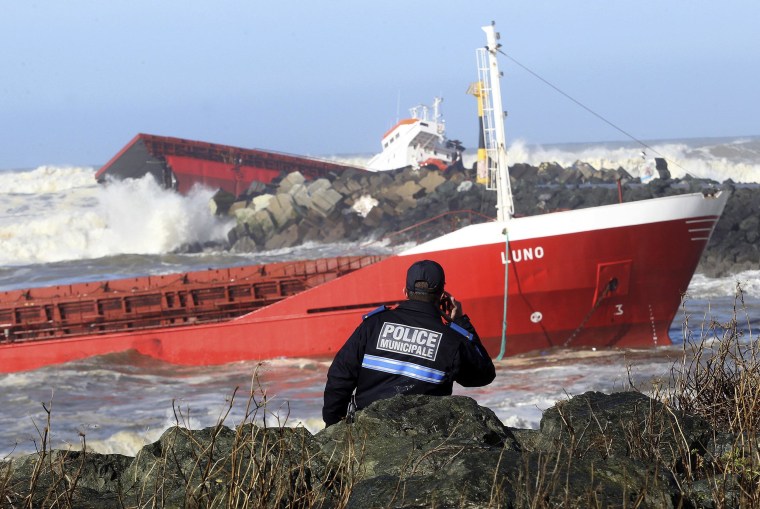 Authorities in the Pyrenees-Atlantiques region were forced to launch an emergency mission to stop environmental damage because although the ship was empty of cargo it did contain some oil, European news website The Local reported.
The BBC said that one of the crew members sustained a broken nose in the rescue operation.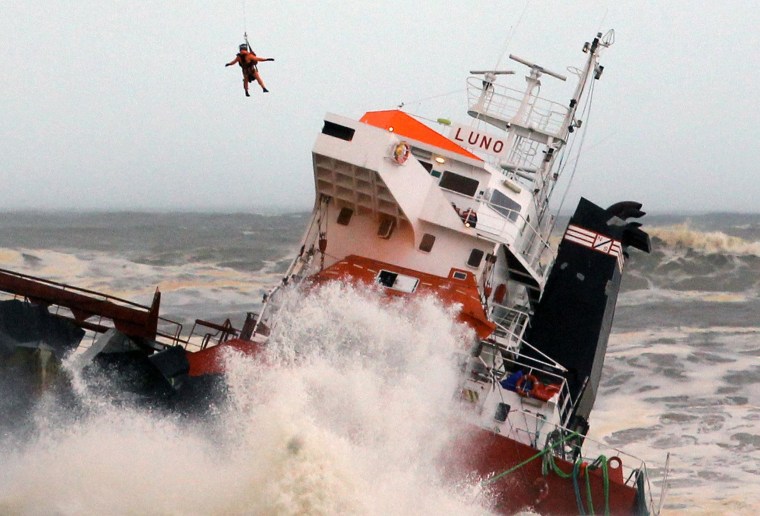 Photos showed rescue crews being airlifted onto the stricken vessel in a mission which officials said was hampered by winds of up to 70 miles per hour.