LONDON — Queen Elizabeth II's husband Prince Philip will stand down from royal duties later this year, British officials announced Thursday.
"His Royal Highness The Duke of Edinburgh has decided that he will no longer carry out public engagements from the autumn of this year. In taking this decision, the duke has the full support of the queen," Buckingham Palace said in a statement.
Earlier, the British monarch's closest aides and other royal officials were called into an unusual last-minute meeting.
Philip, 95, has maintained an active schedule. As recently as Wednesday, he appeared in public at a London cricket club.
"You're about to see the world's most experienced plaque-unveiler," he quipped a moment before pulling back a curtain at that ceremony.
PHOTOS: Prince Philip Through the Years
According to the palace, the prince will attend events that had already been scheduled — both alone and with the queen — between now and August.
After this, however, Philip will not accept any new invitations although "he may still choose to attend certain public events from time to time," the statement added.
Buckingham Palace confirmed that the queen, who is aged 91, and Philip would appear at an event at St. James' Palace on Thursday morning as scheduled.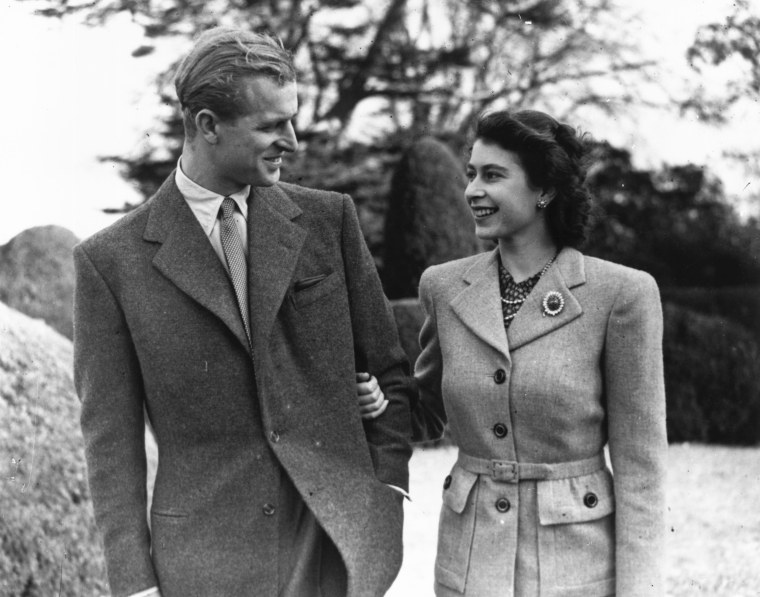 Philip is the longest-serving consort of any British monarch.
Throughout their 70-year marriage, the duke has been a constant force for change in the royal household. He is often credited with persuading Elizabeth to embrace a modern monarchy.
Born on June 10, 1921, he is only the son of Prince Andrew of Greece and Denmark and Princess Alice of Battenberg. Greece's monarchy was overthrown when Philip was an infant and his family fled the country.
Related: Prince Philip's Most Famous (and Infamous) Comments
The Duke of Edinburgh served with the Royal Navy during World War II, fighting on the opposing side to his own German brothers-in-law.
Elizabeth met her future husband — who was then known as Philip Mountbatten — for the first time in 1939. She was aged just 13 and he was five years older.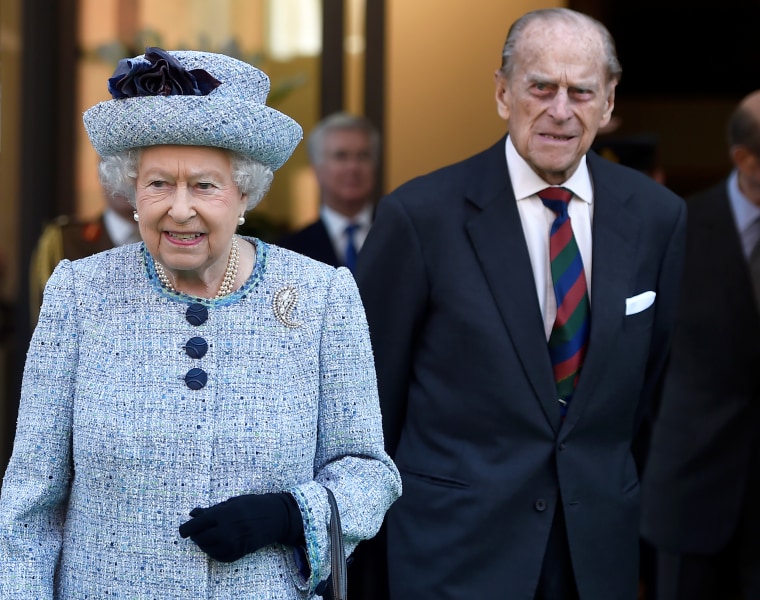 Her early correspondence about Philip tell the tale of a besotted teenager. She described him as looking "like a Viking god."
The pair exchanged letters while Philip was overseas during World War II, only occasionally seeing each other.
The pair married at Westminster Abbey on November 20, 1947. Around 2,000 guests attended while 200 million others listened to the ceremony on the radio.
He also renounced his Greek royal title and became a British citizen.
Once married, Elizabeth's father King George VI gave Philip a new title: the Duke of Edinburgh.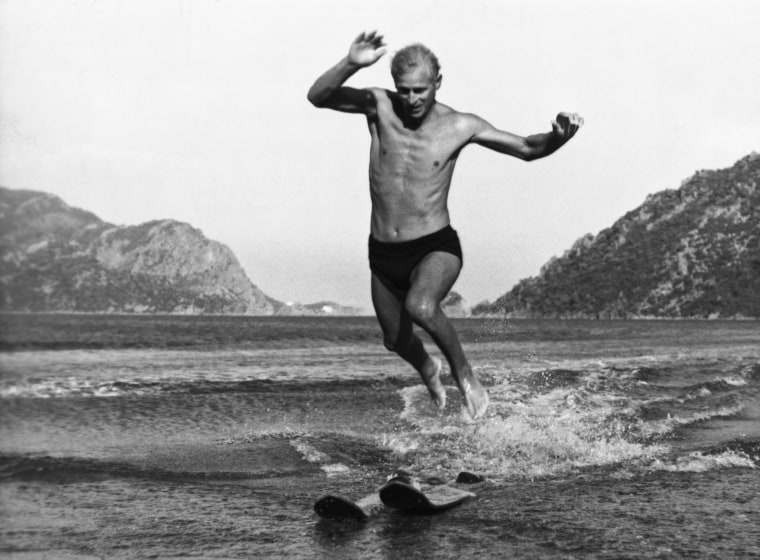 Unlike many men of his generation, Philip took a leading role in raising his children: Prince Charles, Princess Anne, Prince Andrew and Prince Edward.
Philip is renowned for his off-the-cuff and sometimes controversial comments. During a visit to Canada in 1976, he said: "We don't come here for our health. We can think of other ways of enjoying ourselves."
And in 1995, eyebrows were raised when Philip weighed in on stress counseling for servicemen: "We didn't have counselors rushing around every time somebody let off a gun. You just got on with it!"
Speaking about his grandfather in 2004, Prince William said Philip "will tell me something I don't want to hear and doesn't care if I get upset about it. He knows it is the right thing to say."
During a speech at the lunch marking their Golden Wedding anniversary in 1997, the queen said Philip "has, quite simply, been my strength and stay all these years, and I, and his whole family, and this and many other countries, owe him a debt greater than he would ever claim or we shall ever know."