A cab driver in central London was crushed to death and her two passengers injured when part of a building fell on the car in a horrific accident — possibly the result of high winds hounding the country.
The incident occurred in the city's Holborn district at 11:03 pm local time Friday (6:03 pm ET) outside of the Holborn subway station, police said. After the front portion of the building collapsed, debris flew from the building and flattened the front of the car, a Skoda Octavia.
The chunks crushed the unidentified 49-year-old female driver, police said. Her two passengers — a 25-year-old male and 24-year-old female — were seated in the rear of the vehicle at the time, and were taken to the hospital with non-life threatening-injuries.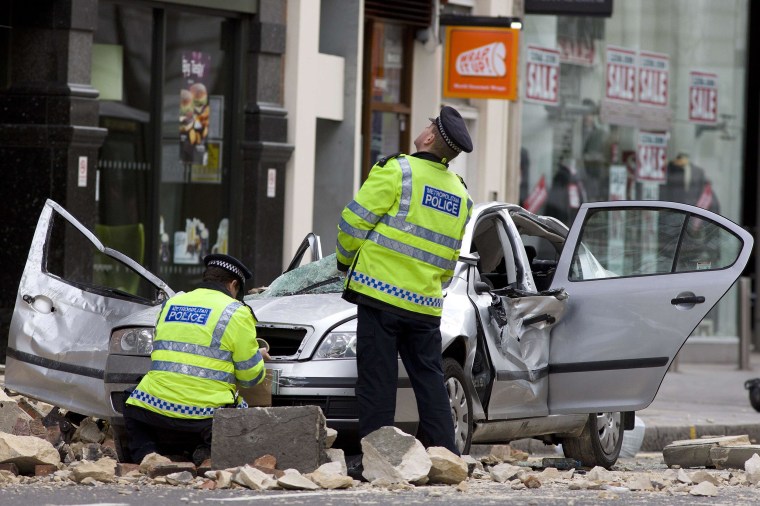 Brutal weather that has battered the U.K. is suspected to have played a part in the shocking accident, according to reports. For several days, London has experienced extreme wind and rain. Cordons are currently in place to secure the crumbling building and protect public safety.
The road where the incident took place remained closed off Saturday, and motorists were asked to avoid the area.
— Mel Bailey