LONDON — An American woman was among four hostages rescued in Burkina Faso overnight, according to France's presidential palace.
Two French commandos were killed during the operation to free two countrymen who were kidnapped last week in neighboring Benin.
The two missing French tourists and a South Korean were also rescued.
The statement named the French citizens as Patrick Picque and Laurent Lassimouillas, who vanished on May 1. It was unclear when or where the U.S. or South Korean national went missing.
U.S. officials were not immediately available for comment.
In a tweet, French Armed Forces Minister Florence Parly identified the two slain serviceman as Cédric de Pierrepont and Alain Bertoncello, who were both marine commandos.
The French navy said in a Facebook post that de Pierrepont had served in the Mediterranean, the Mideast and the Sahel region of Africa. Bertoncello's career had taken him to the Seychelles, the Mideast and the Sahel.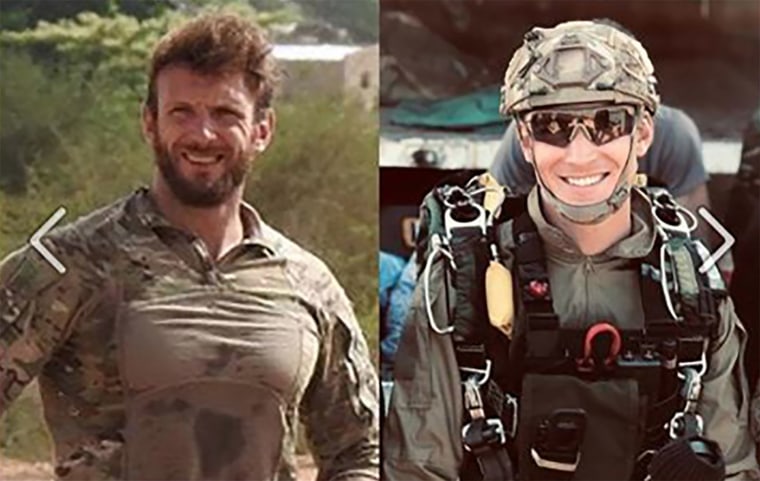 The statement said that French President Emmanuel Macron "bows with emotion and gravity before the sacrifice of these two servicemen, who gave their lives to save those of our citizens."
Sandrine Gelot, a mayor in the greater Paris region, said in a Facebook post last week that Lassimouillas was a piano teacher and orchestra conductor.
Picque was described by Le Figaro newspaper as a jewelry designer and independent retailer.
The French pair vanished during a safari in northern Benin near the border with Burkina Faso, according to Le Monde. The body of their guide was found in the park on Saturday, the newspaper reported.
The State Department advises Americans to "reconsider travel" to Burkina Faso due to the risk of "terrorism and kidnapping."
Its guidance warns that "terrorist groups continue plotting attacks and kidnappings in Burkina Faso and may conduct attacks anywhere with no warning."
The State Department says people visiting Benin should "exercise normal precautions" but also highlights the threat of terrorism in the country's northern border region with Burkina Faso.
Burkina Faso has witnessed encroaching insurgency by domestic militant groups in the country's north as well as from the Islamic State in the Greater Sahara group in recent years, according to the Armed Conflict Location and Event Data Project.
The project — which analyzes and maps global conflicts — last year recorded nearly 200 suspected militant attacks in the landlocked country.
Conflict in neighboring Mali between pastoral farmers and nomadic herders has also spread into Burkina Faso leading to the displacement of 70,000 people since the beginning of 2019, according to ACAPS, a Norwegian humanitarian analysis organization.
This conflict is being exploited by Islamist armed groups that operate across borders and attacks against civilians have become more frequent, according to the charity.