LONDON — Ratko Mladic, the so-called Butcher of Bosnia, was sentenced to life in prison Wednesday after being found guilty of genocide and crimes against humanity, acts that included Europe's deadliest massacre since World War II.
A United Nations court found that the former general had "significantly contributed" to some of the worst atrocities during the 1992-95 Bosnian War, in which some 100,000 people were killed and 2 million were forced to flee their homes.
His crimes "rank among the most heinous known to humankind," Judge told the International Criminal Tribunal for the former Yugoslavia, the U.N. court based in the Netherlands.
Following the verdict, U.N. human rights chief Zeid Ra'ad al-Hussein called Mladic the "epitome of evil."
The defense team called the verdict "erroneous" and said they planned to appeal it.
Mladic, a Bosnian Serb, is seen by many as the embodiment of the horrors visited upon Croats and Muslim Bosniaks during ethnic violence that engulfed the region after the breakup of communist Yugoslavia.
He was found guilty of all but one of the 11 charges against him — including genocide, persecution and terror. He was found not guilty of one of two genocide charges.
Mladic, who denies the allegations and says he was only defending his people, was not in court to hear his fate. In a moment of drama before the verdict, he had to be removed by two guards after standing up and shouting in the direction of Judge Orie.
The judge had declined a request by Mladic's defense to halt or shorten the proceedings because of his high blood pressure. Mladic has had several strokes.
The most infamous crimes from a lengthy charge sheet were the 1995 massacre at Srebrenica, in which some 8,000 men and boys were killed, as well as the three-year siege of the Bosnian capital of Sarajevo.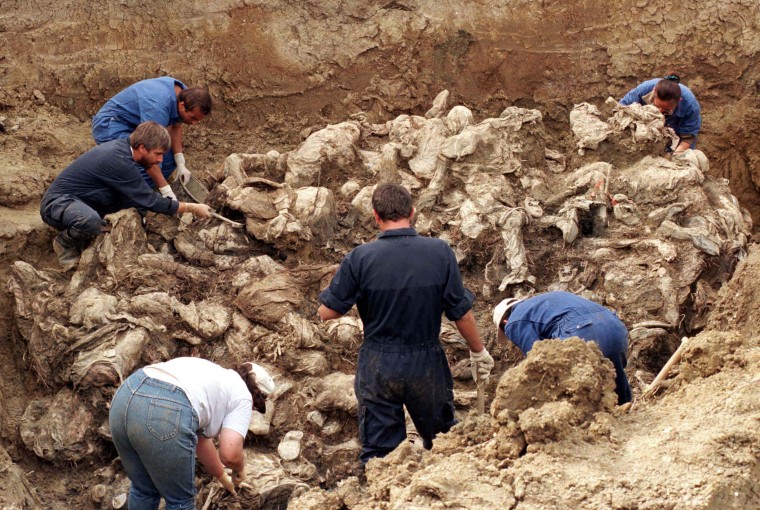 Ramiz Ahmetovic, 61, whose parents and sister were all killed by Mladic's forces, told NBC News that the former military chief deserved to spend the rest of his days in prison.
"This sentence was the only right sentence and will bring satisfaction to the victims. Any other would be injustice," said Ahmetovic who lives in Brcko, a town on the Bosnian-Croatian border. "It also blames other people, soldiers under his command who committed war crimes. I am against all the war crimes, no matter which army committed them in the war we had."
One of the victims in Sarajevo was Fikret Grabovica's 11-year-old daughter, who was playing with friends in March 1993 when a bomb struck close to the family home.
"During heavy artillery shelling, we kept our children in basements so they would be safe," Grabovica told NBC News. "But, you know the children, after a day or just couple of hours of artillery silence, they want to go out to play."
"Suddenly, shelling started and one missile hit very close," said Grabovica, who is now chairman of a nongovernmental organization called Parents of the Children Killed in Sarajevo. "One of the pieces of shrapnel hit her and she bled out. She was dead."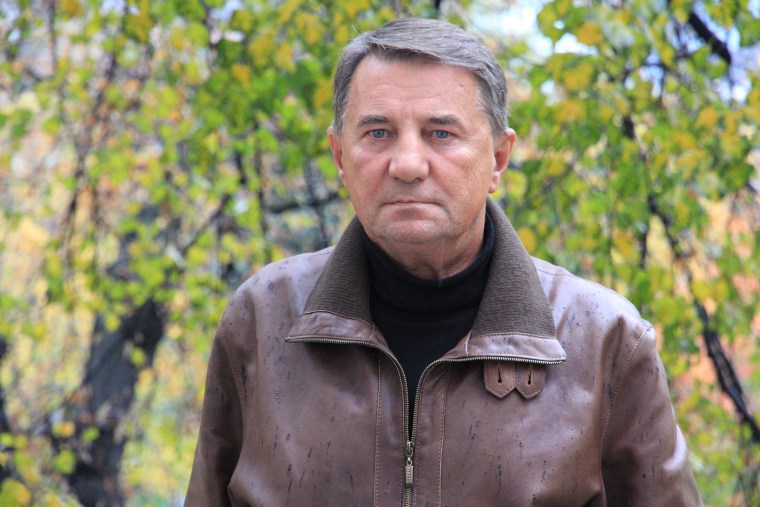 Although reviled by many, Mladic remains a hero to some Bosnian Serbs.
In his native Bosnian village of Bozinovici, the main street is named after Mladic and almost every house cherishes at least one photo of him, according to The Associated Press. T-shirts with his wartime portrait and the inscription "Serbian Hero" are sold on the streets of Serbian towns.
These divisions were apparent before Wednesday's hearing when a scuffle broke out between a young man carrying a Serbian flag and a group of Bosniaks awaiting the verdict, the A.P. reported.
The man, who said he came to support Mladic, shouted: "Do not touch my flag." A Bosnian woman told him to stop provoking victims, adding that it "is sad that the villains still glorify genocide and aggression," the news agency said.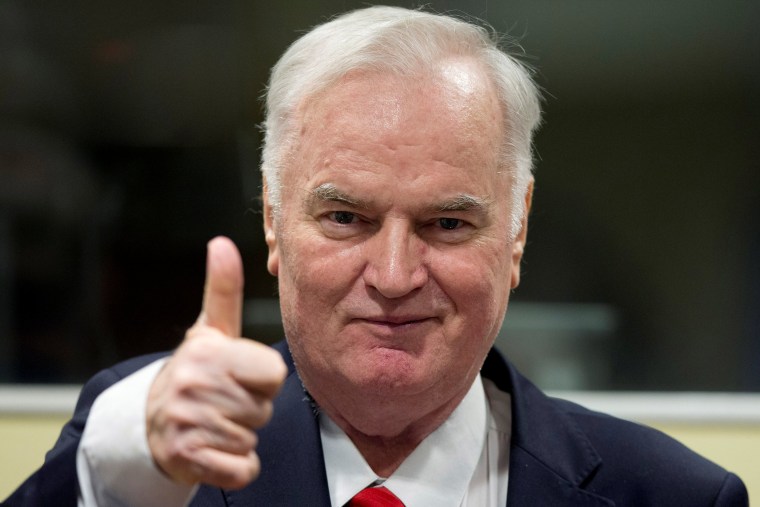 "Mladic has his supporters, particularly among those who he commanded during the war," according to Kenneth Morrison, professor of modern southeast European history at De Montfort University in Leicester, England. These people he said, "still regard Mladic as a hero and as their defender and protector, while non-Serbs in Bosnia regard him as a war criminal, and will continue to do so regardless of the sentence he receives."
Mladic was arrested in 2011 after being on the run for 16 years. His trial has lasted five years, and included almost 10,000 pieces of evidence and hundreds of witnesses.
The same court found Radovan Karadzic, the political leader of the Bosnian Serbs, guilty of war crimes last year, sentencing him to 40 years in prison.
According to Neven Andjelic, a senior lecturer in international relations and human rights at Regent's University London, the verdict is significant because of what it tells other would-be perpetrators of war crimes.
"It is even more important for a 'closure' in the future for conflicts in Syria, Yemen and elsewhere," he said. "Where is crime there will be punishment. This is the most important message."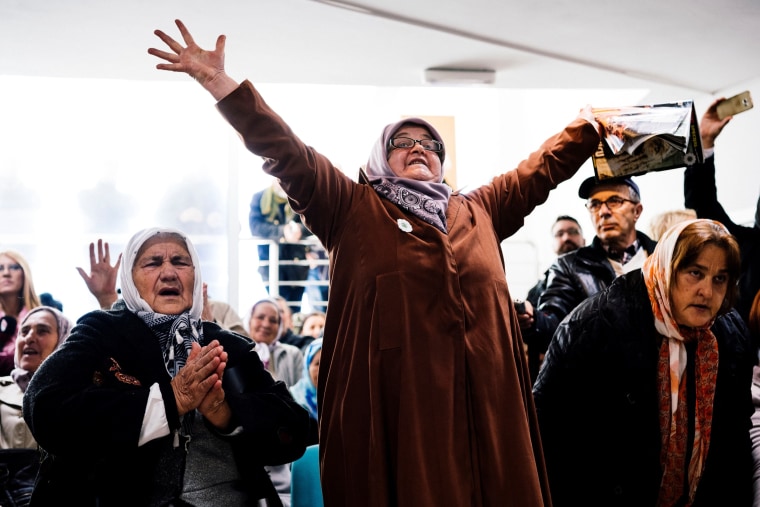 Alexander Smith reported from London, and Vladimir Banic from Belgrade, Serbia.