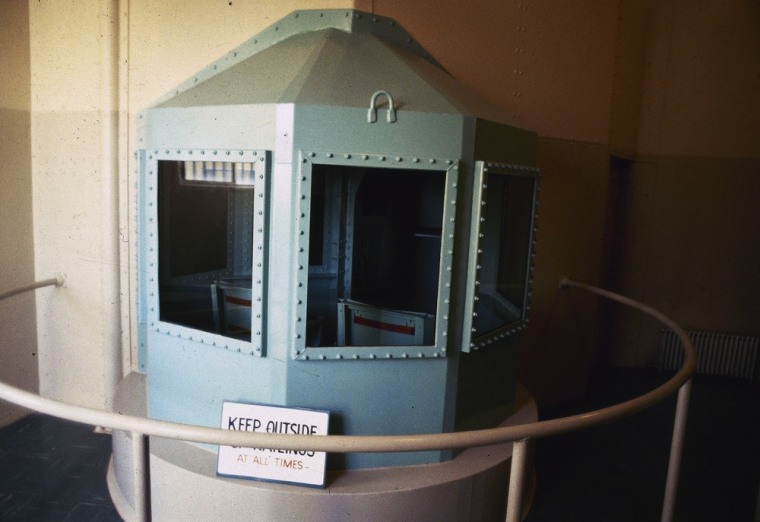 Editor's note: A caption on a photo of Oregon's death chamber that appeared on an earlier version of this post incorrectly stated the year of the state's last execution. It was in 1997, according to a state Department of Corrections spokeswoman. The photo showed the execution chamber prepared for inmate Gary Haugen. But Haugen received a reprieve in November and is still on death row, the spokeswoman said.
If California voters suspend the death penalty in November, they will have removed one-quarter of the nation's current death row population.
The initiative -- which got enough signatures Monday to be placed on the ballot -- could return the state's 723 death row inmates to the general prison population, the Los Angeles Times reported. Their sentences would be reduced to life without parole and they would be expected to work; their earnings would go to crime victims.
California's death row ballooned in size because, simply put, the state rarely executes its inmates, said Richard Dieter, executive director of Death Penalty Information Center.
California voters to consider ending capital punishment
Compare California to Texas, for example – both states sentence about 20 people to death every year, Dieter said. But while Texas executes one inmate a month, sometimes even one per week, California hasn't executed anyone since 2006.
The Times reported that California has executed 13 inmates since 1976, when the Supreme Court reinstated the death penalty, and that death row inmates are far more likely to die of old age.
"California is very ambivalent about the death penalty," Dieter said.
The last time nearly so many inmates had their sentences commuted was in 1972, when the Supreme Court abolished the death penalty. At the time, 600 inmates had their sentences reduced to the next level.
Although the Supreme Court made the death penalty legal again in 1976, the push to remove the sentence from state books began in 2007. Since then, four states – New York, New Jersey, Illinois and New Mexico – have repealed capital punishment. (Thirteen states nixed capital punishment before the 1960s; Michigan hasn't had the death penalty since 1846, Maine since 1887.)
Connecticut is expected to follow suit in coming days.
Dieter said the more recent efforts to get rid of the death penalty have been grassroots efforts.
In California, an unlikely group of advocates have banded together to overturn the law, including El Dorado County Supervisor Ron Briggs, a self-described staunch conservative, who helped write the 1978 initiative to expand the death penalty.
"We'd thought we would bring California savings and safety in dealing with convicted murderers," Briggs wrote in an op-ed in the Los Angeles Times. "Instead, we contributed to a nightmarish system that coddles murderers and enriches lawyers. Our initiative was intended to bring about greater justice for murder victims. Never did we envision a multibillion-dollar industry that packs murderers onto death row for decades of extremely expensive incarceration. We thought we would empty death row, not triple its population."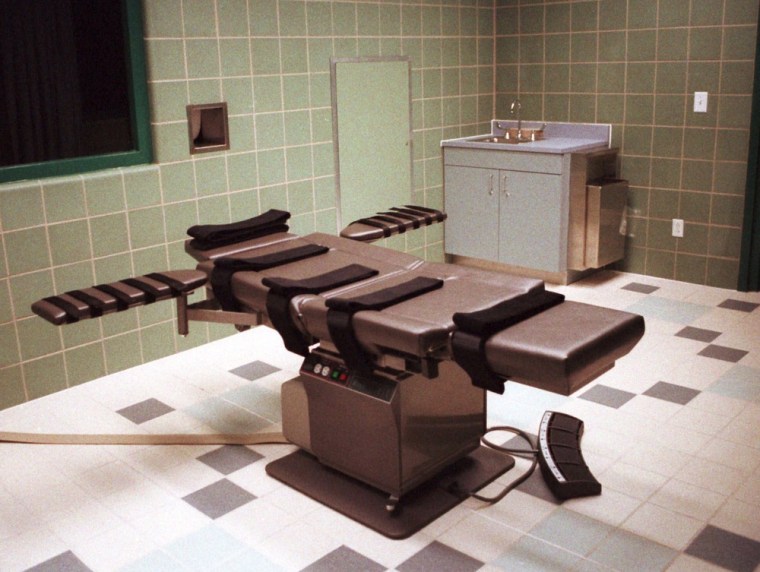 The American Civil Liberties Union also supports the initiative, as does Jeanne Woodford, a former warden of San Quentin State Prison, where the male death row is located, and who oversaw four executions. There are 19 women on death row in California who are imprisoned at Chowchilla.
Dieter said the death penalty itself may be slowly dying – last year, 78 death sentences were given, compared with 315 in 1996. Executions have also dropped by half.
Some states don't employ the death penalty. In the past year, of the 34 states with the death penalty, 13 carried out an execution. Some didn't hand out death sentences. In exchange for information, Washington state agreed not to execute Gary Ridgway, the notorious Green River Killer who was found guilty of murdering 48 women.
"A lack of meaningful use of the death penalty is leading some states to abandon it," Dieter said. "Whatever the goals were, they're not being reached."
Dieter said the advent of DNA analysis may explain the decline in executions. DNA testing famously revealed that innocent men were on death row in Illinois, which resulted in then-Gov. George Ryan declaring a moratorium on executions in 2000. The Legislature abolished the death penalty in 2011.
"There's less confidence in the system," Dieter said. "Juries are returning fewer death sentences. Prosecutors are seeking it less. The whole system is responding more cautiously to carrying out the death penalty."
Dieter said the economy has also played a part – although most state legislators point to other issues, some have noted that the state could be putting the money it spends on death-penalty cases elsewhere, such as to restore money cut from the budgets of libraries and police departments.
Internationally, countries are also doing away with the death penalty, Dieter said. European Union countries have abolished capital punishment and South Africa got rid of the death penalty when it rewrote its constitution in 1997.
"We are in much more than a legal ripple," Dieter said.
---
Top five death row inmate populations by state:
California: 723
Florida: 402
Texas: 312
Pennsylvania: 211
Alabama: 202
Nationwide: 3,199
More content from msnbc.com and NBC News: