The Japanese prefecture of Aichi is looking for a few good ninjas.
Six of them, to be exact. Acrobats with media experience preferred. Ability to speak Japanese not required. Salary: $19,000 a year.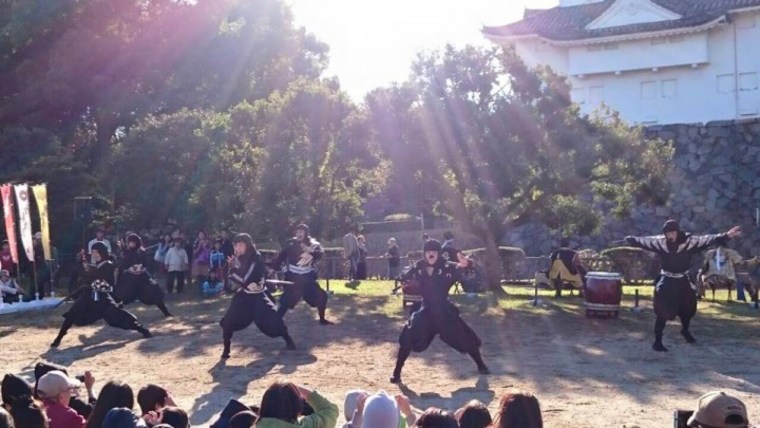 The unusual job was posted by the prefectural government in Nagoya earlier this month to kick-start what it's calling "warlords tourism" in the lead-up to the 2020 Summer Olympic Games in Tokyo, which is expected to bring millions of tourists to Japan.
The Ieyasu Tokugawa and Hanzo Hattori Ninja Team — named for the legendary 16th-century shogun and the equally legendary samurai who helped to propel him to power, respectively — was formed as a tourist attraction in August, according to a brochure distributed by the prefecture.
The prefecture is accepting applications until March 22, and because the troupe sometimes performs in English, fluency in Japanese isn't necessary.
Satoshi Adachi of Aichi's Tourism Promotion Department acknowledged that "ninjas are basically required to be secretive," but he told The Japan Times of Tokyo: "Our ninjas also have to be good at talking to promote tourism."