Twice a year, the setting sun aligns perfectly with the Manhattan street grid, creating a spectacular sunset nicknamed "Manhattanhenge." John Makely and I were in Manhattan Wednesday night to create a time-lapse documenting the occasion.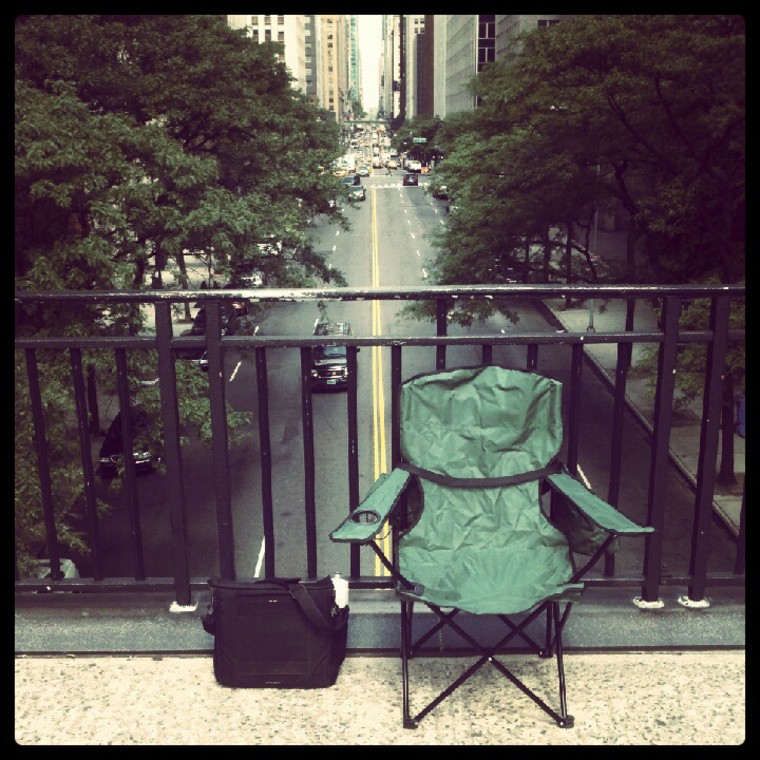 Since Manhattanhenge draws crowds of photographers, we knew we had to mark our spot on the Tudor City Bridge early in the day. Many people love this location, but there is only enough room for a few photographers to stand near the coveted position.  We had the perfect spot early in the afternoon, though the sun seemed to stand still in the middle of the sky, and the sunset seemed a long way off. As afternoon passed, many photographers appeared, still hours before the actual event, jockeying for good positions. We waited until buildings blocked the harsh afternoon sun to unpack our gear, worried that the intense heat might damage it. The crowd and the excitement kept building through the evening until, suddenly, the low, red sun popped out from behind buildings directly above our view of 42nd street. The scene was breathtaking, and sound of rapidly firing camera shutters almost overcame the usual sounds of traffic. In just a few short minutes, sun dipped beneath the horizon, and the whole event was over.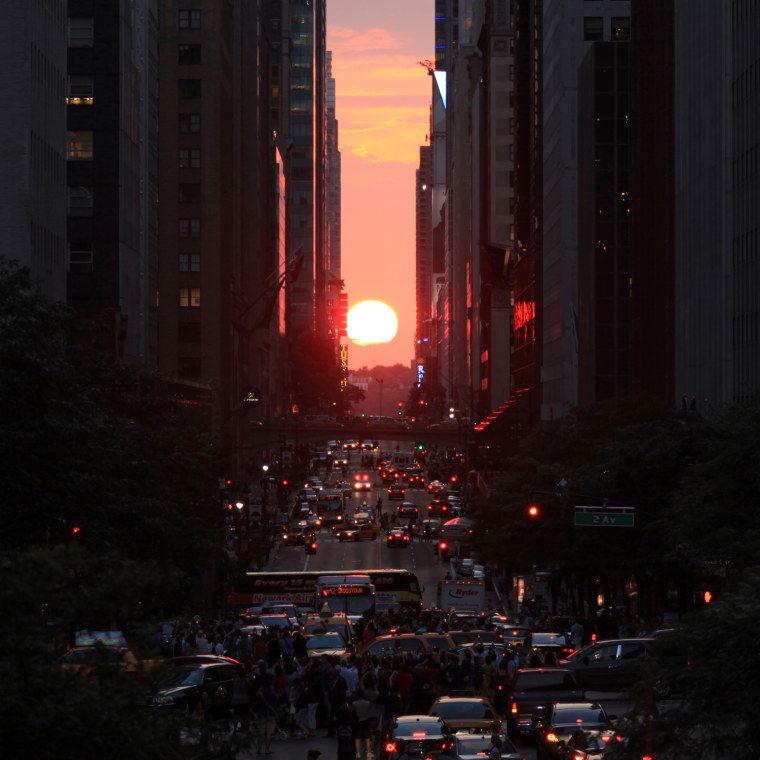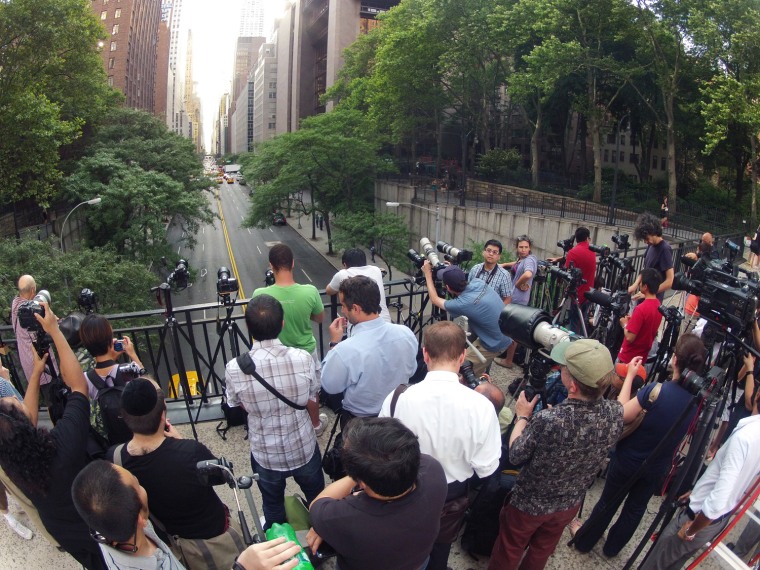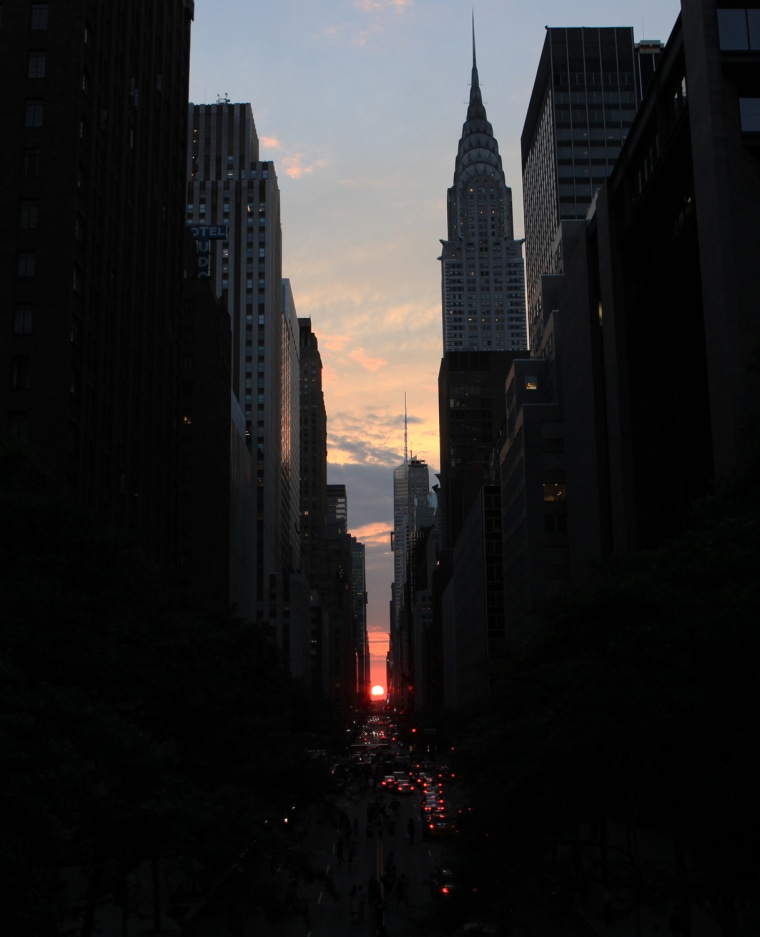 If you want to catch a glimpse of Manhattanhenge in person, you still have a chance tonight. According to the American Museum of Natural History, the best time to see it tonight is 8:25 pm. While many east-west streets that align with the grid make for good viewing points, the museum suggests standing on the eastern of parts 14th, 23rd, 34th, 42nd, and 57th streets, looking west. If you want a good spot, be sure to arrive early, as many photographers are jockeying for the same spot.
Check out great shots from other photographers on PhotoBlog.
Twitter:
Follow @msnbc_pictures