LONDON — As Camilla Duchess of Cornwall turns 70 Monday, the wife of the future king enjoys a "national treasure status" in the U.K. — a remarkable turnaround for a woman once vilified for the breakdown in the marriage of Prince Charles and the late Princess Diana.
Charles and Camilla first dated in 1970, rekindling their relationship when the prince was still married to Diana.
In the 1990s, the public largely blamed Camilla for the breakup, with Diana referring to her as the "third person" in a marriage that was falling apart very publicly in the press.
The British media at the time referred to Charles' mistress as the "most hated woman in Britain."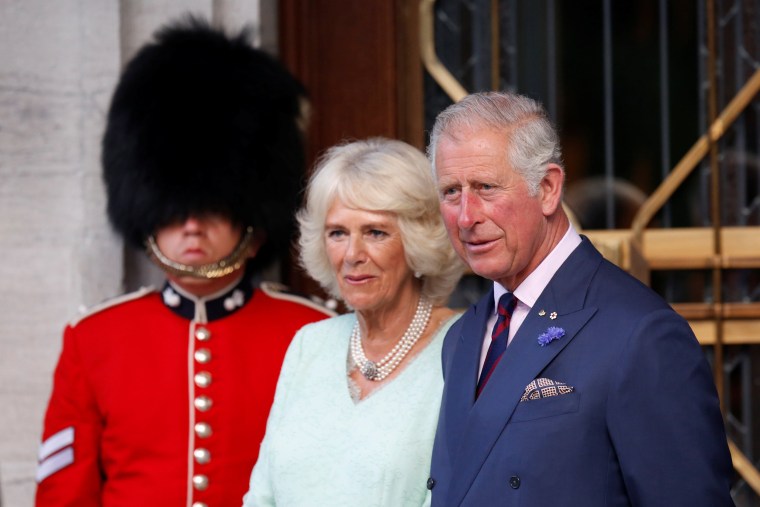 She was the "evil Camilla," said Roddi Vaughan-Thomas, PR executive at OBS Communications. "She was seen as the person who was driving the wedge between the fairy tale princess and the Prince of Wales."
When Diana died in a car crash in Paris in 1997, Camilla's popularity dipped further, along with that of the wider family. Although the royal family has since somewhat regained public favor, many Brits were not willing to forgive Camilla as quickly.
"Camilla was the focus because Diana died, there was a vacuum, and everyone wanted to talk about the evil Camilla," says Vaughan-Thomas.
But despite the obstacles, 20 years later it appears Camilla may have quietly won the PR war with time, careful choreography from the palace, and a warm personality described as "the real deal" when meeting the public — something she spends a great deal of time doing. In 2016 alone, she carried out 221 public engagements, with only Charles and the queen participating in more.
Related: Bottoms Up! Charles and Camilla Pour Pints at Village Pub
"Her image has been transformed, a carefully managed makeover, and they have done a fantastic job rehabilitating her [reputation]," said Vaughan-Thomas.
The palace came up with a careful strategy, introducing Camilla and her relationship with Charles to the public with great care, knowing that support for Diana still reigned.
"It has taken decades," said Melanie Bromley, chief news correspondent for E!. "It was a gradual process. For years we knew they were together but Camilla was not beside him at official events. She was not shoved down the public's throat. The palace took baby steps when it came to their public life together."
In 1999, the couple made a first public appearance at the birthday party of Camilla's sister, which was held at The Ritz Hotel in London. While there were hundreds of photographers clamoring for a word, Camilla kept her dignity, smiled and remained silent.
"That was the start of the process of acceptance," said Vaughan-Thomas. The palace was "able to foster a story about unrequited love due to circumstances," he added.
Camilla Tominey, the royal editor of Britain's Sunday Express, explained, "You could look at their story as one of the greatest royal love stories, albeit controversial, of all time. Here are two lovers that can't be together and yet years later, they ultimately did end up together."
Related: A Look Back at Charles and Camilla's Sweetest Moments on Their 10th Anniversary
When she finally married Charles in 2005, Camilla became an official royal with the title Duchess of Cornwall. In this capacity, she has championed causes such as the battle against rape and domestic violence.
Polls suggest that people are warming to the idea of Camilla as their queen. In 2005, only 7 percent thought she should be queen, according to a YouGov poll. Fast forward to a 2015 YouGov poll and 53 percent of the public thought she should be queen consort, with 32 percent saying she should be given a lesser title out of sensitivity to Diana.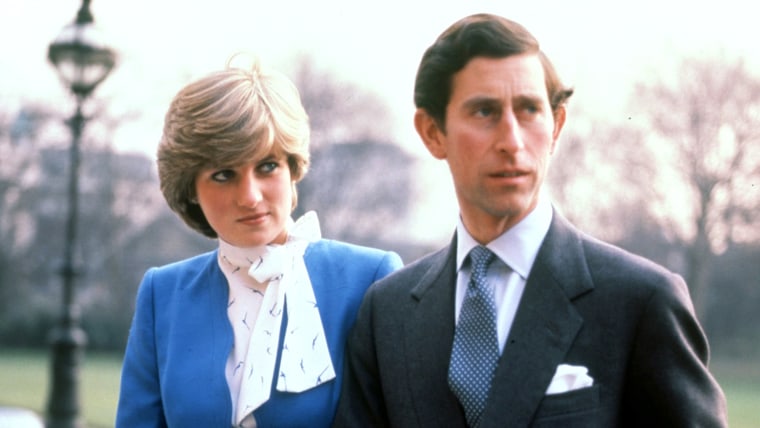 Public perception continued to improve as Camilla was lauded for being a positive force not only for Charles, but also for Prince William and Prince Harry.
"She is a fantastic stepmother to the boys, she knows when to be quiet, when to stand down, and how to be a great royal support as well," said fashion retailer Louise Aiken.
The princes have always expressed their royal seal of approval for their stepmother.
"She is a wonderful woman and she's made our father very very happy, which is the most important thing," Harry said in a 2005 interview before Charles and Camilla got married. "William and I love her to bits."
Related: Camilla, Duchess of Cornwall, Awarded Honorary Doctorate for Osteoporosis Efforts
Camilla's ease in public has also helped win the hearts of the public, one handshake at a time.
Her demeanor has worked in her favor, said Roya Nikkah, royal correspondent for Britain's Sunday Times newspaper. "I think the way Camilla has turned public perception is honestly by appearing a very normal person, which she is. She is very down to earth. She doesn't have those stuffy airs."
At a recent event at the Tower of London, Camilla awarded prizes for a BBC radio contest for young story writers. After a short speech, she took time to speak with the child writers and their parents. Eleven-year-old Camille was dazzled.
"It was amazing because she might be queen one day. She remembered my story, and it was really great," the young author recalled.
Camille's mother added, "She is clearly very genuine."
This view was echoed by the host of the BBC event, radio presenter Chris Evans. "She's the real deal," he said.
Related: 'Queen Camilla'? Duchess's Journey to Popularity From Hated 'Homewrecker'
The question remains, however: Once Queen Elizabeth dies and Charles becomes king, will Camilla be accepted officially as queen?
"Camilla's public perception in the U.K. has largely been framed through Charles' first wife, Diana, and so it has been mostly negative. Things have improved over time," said Chris Ship, royal editor for U.K. broadcaster ITV. "But the Duchess of Cornwall is up against the huge body of goodwill in the U.K. for Princess Diana, which has grown in the 20 years since her death."
The palace has suggested that rather than granting her the title of "Queen Camilla," she could be granted the lesser title of queen consort.
"The palace has tried to repackage her as consort because they know the public might be uncomfortable with the notion of Queen Camilla, the woman who served to break-up the marriage of the Prince and Princess of Wales," Tominey said. "But I think with the sands of time, 20 years later, people are probably more warm to the idea of her being queen."
The Duchess of Cornwall's birthday celebrations kicked off with a reception at Clarence House on July 13. She will have a private party at their country residence, Highgrove, over the weekend.
These celebrations, in royal terms, are low-key. Royal watchers say the palace is taking into consideration the upcoming 20th anniversary of Diana's death, which falls at the end of August.