SEOUL, South Korea — One of the few outsiders to have met reclusive North Korean dictator Kim Jong Un believes there could soon be a diplomatic solution to the standoff between the U.S. and Pyongyang, despite fears the countries are edging closer to war.
Kim Hong-gul, a politician and the son of former South Korean president Kim Dae-jung, had the rare chance to meet North Korea's ruler in 2011 as part of a delegation at the funeral of Kim's predecessor, Kim Jong-il.
Kim, the politician, says Kim Jong Un is not very well known to the wider world, and that's why people suspect normal diplomacy may be impossible.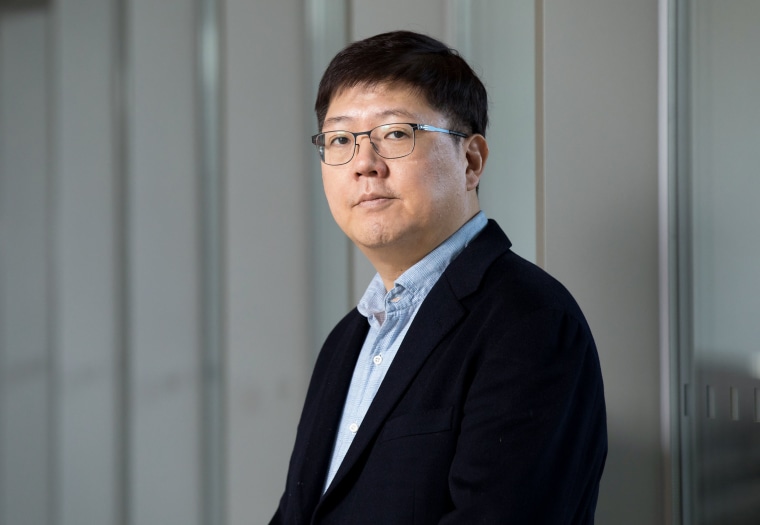 However, he believes there may soon be an opening for talks after North Korea last month test-launched an intercontinental ballistic missile (ICBM) that could put the entire United States mainland within range of its nuclear weapons. It conducted a sixth nuclear test in September.
Experts have long agreed that North Korea would never enter talks unless it had the leverage of a proper nuclear deterrent.
The rhetoric from Pyongyang has not changed. Last week, North Korea said the outbreak of war on the Korean Peninsula was "an established fact" after the U.S. and South Korea conducted another round of exercises.
But Kim said those provocative statements are often taken out of context, with the most sensational phrases making headlines around the world.
"If they [North Korea] always meant what they said, there would be a war already," he remarked.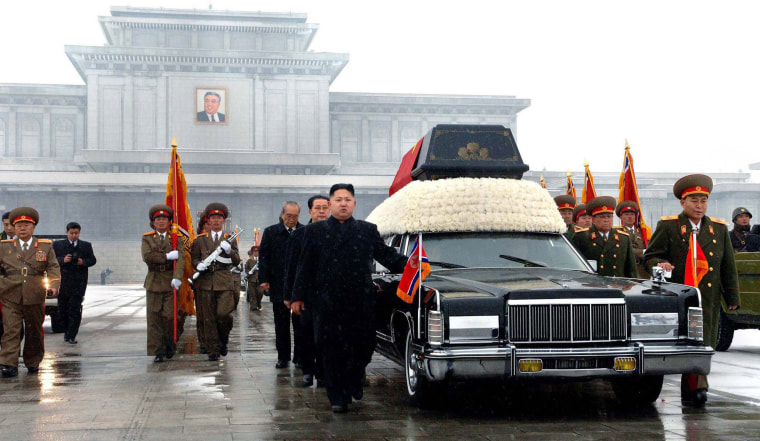 The U.S. has long held that negotiations are impossible unless North Korea agrees to discuss abandoning its nuclear weapons program. But in a softening of tone, Secretary of State Rex Tillerson said Tuesday that the U.S. is open to talks without preconditions.
"It's not realistic to say we're only going to talk if you come to the table ready to give up your program, they have too much invested in it," Tillerson said at the Atlantic Council.
He repeated the offer of talks at a news conference Friday, but emphasized that "a sustained cessation of ... threatening behavior must occur," before they can begin. "North Korea must earn its way back to the table," he said, calling on other nations including China to keep up the economic pressure on Pyongyang.
Kim Hong-gul believes dictator Kim Jong Un may offer an olive branch of some kind during his upcoming New Year message. South Korea and its allies need to prepare for potential forthcoming "peace offensive" from Pyongyang, he said.
Such a start to 2018 would be helpful to South Korea as it prepares to host the Winter Olympics in February. According to a Financial Times report, Seoul has even asked Washington to delay joint military exercises until after the Olympics to decrease the odds of Pyongyang committing a provocative act.
North Korea has yet to say if it will participate in the Winter Games, though a pair of figure skaters have qualified. Kim Hong-gul thinks Pyongyang will wait until the last minute to make a decision.
He said his encounter with one of the world's most secretive regimes revealed little to him about its workings.
Kim Hong-gul recalled how Kim Jong Un was standing next to his father's transparent coffin surrounded by officials. The visitor offered his condolences, and the new leader thanked him. There was no time for talks.
"My first my impression of him was that he was rather young. A lot of people, not just me, had doubts he could be a good leader," said Kim Hong-gul.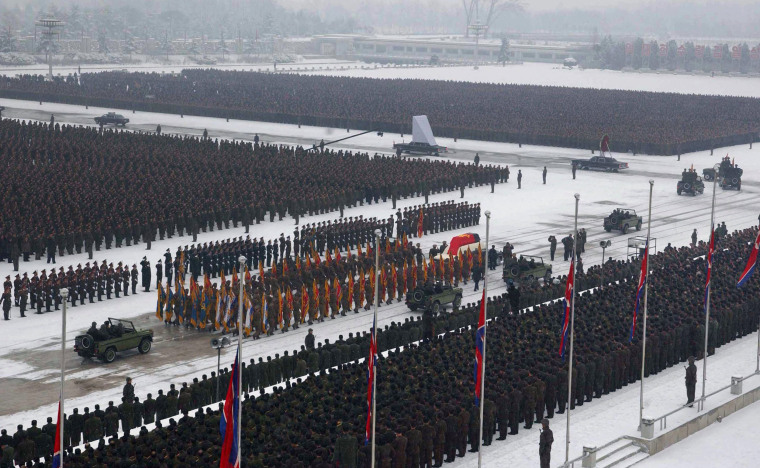 President Donald Trump's nominee for Ambassador to South Korea, Victor Cha, was one of the skeptics. In an op-ed immediately after Kim Jong Il's death, he predicted the imminent collapse of North Korea and described the young incomer as "untested."
But Kim Jong Un has been resilient, and he's "maturing … or at least trying to in voice or demeanor," says Kim Hong-gul.
The 2011 glimpse of Pyongyang may not have revealed much, but it likely helped strengthen connections that began when Kim Dae-jung established an historic inter-Korean summit in Pyongyang in 2000.
Last month, Kim Hong-gul was named the new chairman of the Korean Council for Reconciliation and Cooperation (KCRC), a pro-unification nongovernmental organization. It has a sister organization in North Korea, but communication has been limited over the past decade.
In his new role, Kim hopes to re-establish ties with the KCRC in the North. And he'd like to line up another trip to Pyongyang, using personal channels he claims to have with North Korea, largely through China. He wants to visit before the Olympics, although he'd need Seoul's permission.
He hopes to have positive news next year. "I have a feeling there's a better than 50 percent chance," he said.