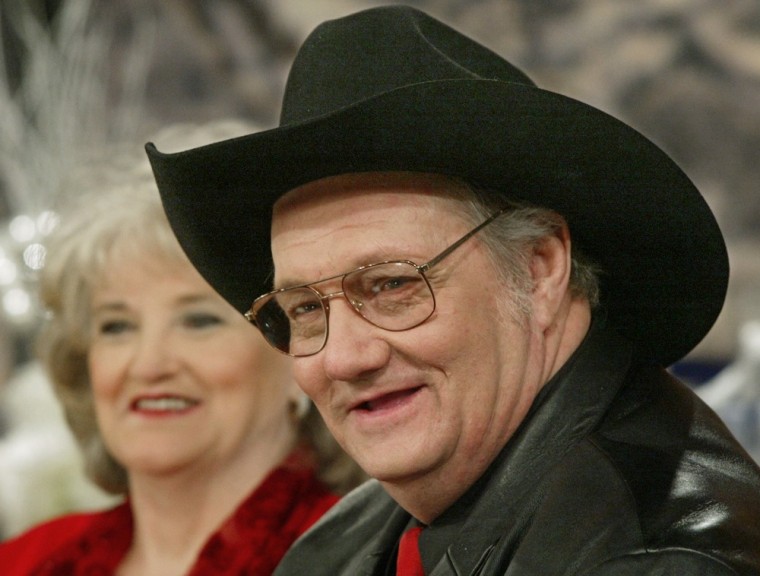 Merle and Pat Butler of Red Bud, Ill., are $158 million richer today after claiming their share of the largest lottery jackpot in history, and one of the first things Merle says he plans to do is to figure out how to wisely invest the windfall.
It's a course of action some past multimillion-dollar lottery winners might have benefitted from taking.
History has shown that winning huge sums of money in the lottery doesn't equate to happiness.  Nor does it mean your financial troubles are over once and for all. In fact, a huge cash windfall can lead to a downfall.
Take the case of Lisa Arcand of Lawrence, Mass. The single mother and lifelong Lawrence resident won $1 million in the lottery in April 2004 and promptly spent the winnings on, among other things, a house and new furniture, a couple of vacations and to open a restaurant in Lawrence. Less than four years later, according to the Eagle-Tribune, her savings were gone, she decided to close the nearly empty eatery and she fell behind on her bills.
"Winning the lottery is not all it's cracked up to be," Arcand told the newspaper in 2007. "Actually, it's been very depressing."
The ending was worse for Florida lottery winner Alex Toth. He won $13 million in 1990 and opted for 20-year payments of – get this -- $666,666. That was probably a bad omen, because after years of living the high life, Toth went broke, was charged with filing false tax returns, split with his wife, Rhoda, and checked into a mental institution. He died penniless in 2008 at age 60, before the tax case could go to trial.
The money "has torn us apart," Rhoda Toth told the St. Petersburg Times in 1997. "It caused us to lose a lot of friends, some family members.
"Sometimes I wish we could give it back."
Retired Illinois couple claim share of record Mega Millions jackpot
Perhaps the poster boy for lottery-winner- gone-wrong is Jack Whittaker, lucky recipient of what at the time was described as the richest undivided jackpot in U.S. history. Already a wealthy contractor in Putnam County, W. Va., Whittaker scored a $314.9 million Powerball jackpot on Christmas Day 2002. He took his winnings in a lump-sum of $113 million after taxes.
According to press accounts at the time, Whittaker donated $14 million to establish the Jack Whittaker Foundation, a charity to help others down on their luck, and gave several million to three churches and contributed to other charitable causes. He tipped the woman who worked the counter at the convenience store where he bought the winning ticket by buying her a $123,000 house and a new Dodge Ram Truck and giving her $50,000 cash.
But the happy-go-lucky man known for sporting a big cowboy hat soon saw his fortunes crumble. Someone stole a briefcase containing $545,000 in cash and cashier's checks from Whittaker's vehicle while it was parked outside the Pink Pony strip club in Cross Lanes, W.Va. It soon was revealed that Whittaker not only was a frequent visitor to such gentlemen's establishments but was also a big-time gambler.
According to The Associated Press, more misfortune befell him:
An 18-year-old friend of Whittaker's granddaughter was found dead in his home while he was out of town. A coroner's report indicated that he died from a drug overdose.
His office and home were broken into several times by burglars.  He was arrested at least twice on drunken-driving charges. He pleaded no contest to attacking a bar manager. He was accused in two lawsuits of making trouble at a nightclub and a racetrack.
''That's probably the unfortunate situation of maybe having too much money, too much time on his hands," Steve Zubrzycki, who worked for a company that started selling ''Where's Jack?" T-shirts, told the AP.
Riches-to-rags lottery stories aren't uncommon.
"It's the lottery curse: You hear about people who win these huge lotteries and end up broke a few years later," Richard Lustig, a serial lottery player who writes about improving one's chances of winning, told Reuters.
"They're bombarded by media people for interviews. They're preyed on by people looking for money. The winner should decide whether they want to be in the spotlight or not," Lustig said.
According to a 1999 study of people who played the lottery in the mid-80s, winning a modest prize of $15,000 a year for 20 years wouldn't have a major effect on your life. But winning a much larger prize of $80,000 a year for 20 years would affect your choice of work, car expenditures, the value of the home you own and your savings.
Another 1999 survey by Camelot Group, operator of the U.K. National Lottery, found that 55 percent of winners are happier than before their win, while 43 percent said winning had no effect on their happiness.
That's not to say we shouldn't all hope to win the lottery.  It's just that it's a good bet you won't. The odds of winning the record mega Millions jackpot that the Butlers won, for example, were estimated at 1 in 176 million.
"There's nothing wrong with spending money on hope, but don't spend money that you need for security," Meir Statman, a Santa Clara University professor and behavioral-finance expert, was quoted as saying in a recent MarketWatch column.
More content from msnbc.com and NBC News:
Video: Teens stand on tracks in game of 'subway chicken'