OTTAWA — Canada on Monday refused to back down in its defense of human rights after Saudi Arabia froze new trade and investment and expelled the Canadian ambassador in retaliation for Ottawa's call to free arrested Saudi civil society activists.
In her first public response to Saudi Arabia's actions, Foreign Minister Chrystia Freeland said, "Canada will always stand up for human rights in Canada and around the world, and women's rights are human rights."
Riyadh on Sunday recalled its ambassador from Canada and gave the Canadian ambassador 24 hours to leave.
The Saudi government also banned new trade with Canada, although it was unclear if it would affect existing annual Saudi-Canadian trade of nearly $4 billion and a $13 billion defense contract.
The moves were a stern rebuke to Canada after the country on Friday expressed concern over the arrests of activists in Saudi Arabia, including prominent women's rights campaigner Samar Badawi, and called for their release.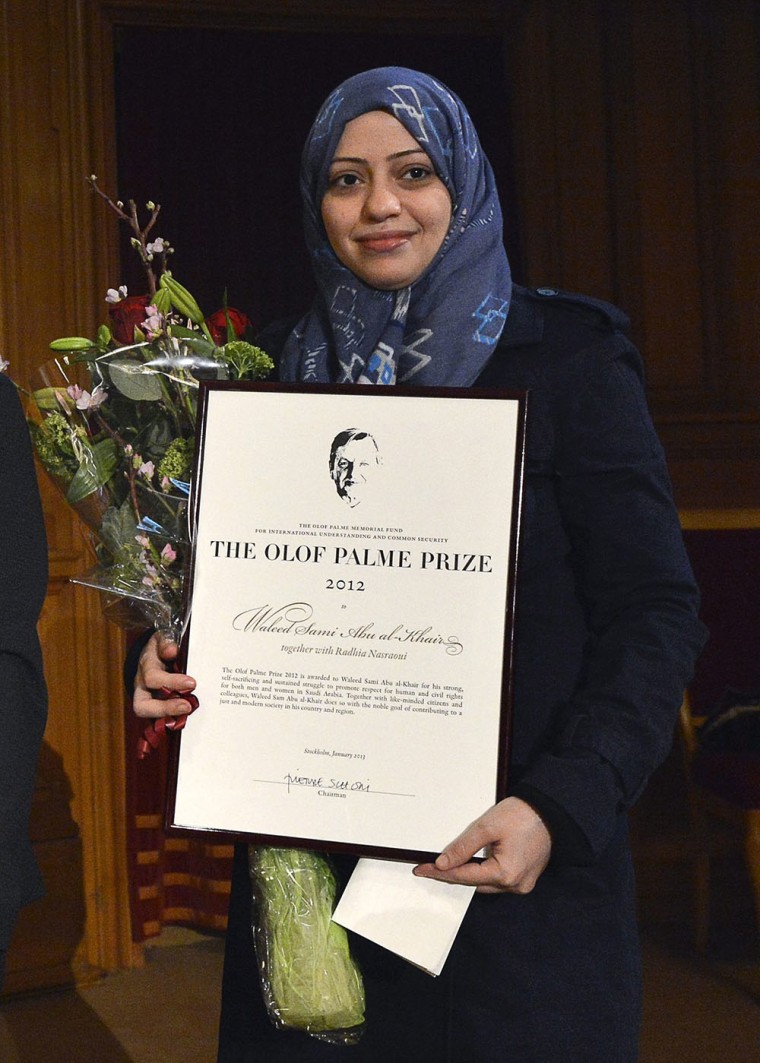 Riyadh said that amounted to "a blatant interference in the kingdom's domestic affairs, against basic international norms and all international protocols."
Saudi Arabia's sudden sharp response to criticism shows the limits of reforms by Saudi Arabia's 32-year-old Crown Prince Mohammed bin Salman, who runs its day-to-day government. He has launched a campaign of social and economic change, but has not eased the absolute monarchy's total ban on political activism.
In recent months Saudi Arabia has lifted a ban on women driving, but it has also arrested activists, including more than a dozen high-profile campaigners for women's rights.
In the fist comments by Washington since the dispute erupted, a State Department official said the United States had asked Riyadh for details on the detention of activists.
"We continue to encourage the government of Saudi Arabia to respect due process and to publicize information on the status of legal cases," the official added.
On Monday, Saudi Foreign Minister Adel al-Jubeir criticized Canada's calls to free arrested civil society activists as a position built on "misleading" information.
The moves, carried on the official Saudi Press Agency, caught diplomats in Riyadh off guard. Both the Saudi and Canadian ambassadors were away on leave at the time.
The kingdom will suspend educational exchange programs with Canada and move Saudi scholarship recipients to other countries, Saudi-owned Al Arabiya reported on Monday.
"It would be a shame for those students if they are deprived of the opportunity to study here," Freeland told reporters.
Neighbors and allies Bahrain and the United Arab Emirates said they stood with Riyadh, although they did not announce similar measures.
Saudi state airline Saudia said it was suspending flights to and from Toronto, Canada's largest city.
As heir to the throne, Crown Prince Mohammed is in line to become the first Saudi king from a new generation after a succession of six brothers dating to 1953. He has ambitions to diversify the economy from oil exports and ease some social restrictions. But his reforms include no changes that would liberalize a political system that allows no public dissent.
Amnesty International said the response to Canada showed that it was important Western countries not be intimidated into silence over Riyadh's treatment of dissenters.
"Instead of pursuing human rights reform, the government of Saudi Arabia has chosen to lash out with punitive measures in the face of criticism," said Samah Hadid, Amnesty International's Middle East Director of Campaigns.
Riyadh has a record of responding robustly to Western criticism under Mohammed bin Salman.
"Saudi Arabia is shooting itself in the foot. If you want to open up your country to the world, you don't start expelling ambassadors and freezing trade with countries such as Canada," said Joost Hiltermann, regional program director for the International Crisis Group.