LONDON — Canada accused the United Kingdom of dodging its responsibilities on counterterrorism Sunday after London stripped an Islamic State fighter of his British citizenship.
Jack Letts was dubbed "Jihadi Jack" by the media after leaving Britain in 2014 and traveling to Syria. He was one of thousands of "foreign fighters" who left their lives in Western countries to join the violent extremist group as it expanded its caliphate in the Middle East.
Letts, 24, was arrested two years ago after trying to escape the crumbling ISIS regime, and he has been held in a Kurdish-run prison ever since.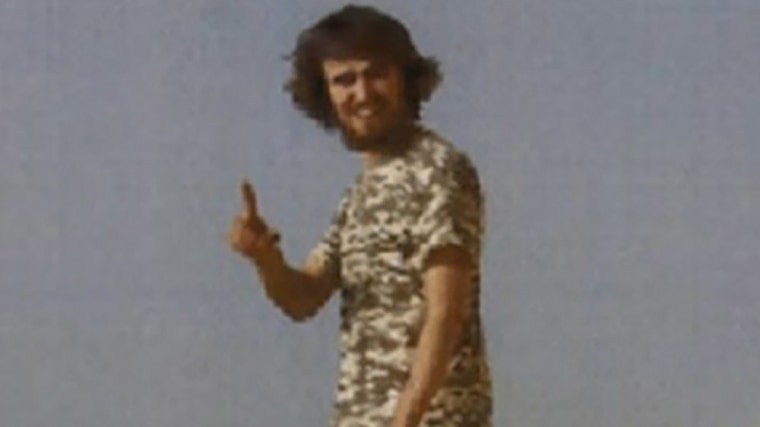 He has dual nationality because of his Canadian father and British mother. He told ITV News in February that he wanted to return to Britain because he considered it his home.
But the British government has revoked Letts' citizenship, according to his parents and the Canadian government. The British government said it would not comment on the case.
"Canada is disappointed that the United Kingdom has taken this unilateral action to off-load their responsibilities," said the office of Ralph Goodale, Canada's public safety minister, in a statement given to Reuters and others on Sunday. "Terrorism knows no borders, so countries need to work together to keep each other safe."
In June, Letts' parents were convicted of funding terrorism after sending their son 223 pounds (around $270).
John Letts, 58, his Canadian father, told Channel 4 News on Sunday that the British government's decision to revoke his citizenship felt like being "kicked in the gut," and he accused Sajid Javid, the British government minister who made the decision, of being a "coward and in denial and naive."
He said the British government was guilty of "shirking responsibility and passing the buck off to the Canadians," who he said had a "more enlightened approach to some of this."
"My first concern is how Jack will feel when he hears about it," he added. "It's also really disappointing to see that's how the British government is dealing with this issue."
The U.K. HomeOffice, which handles domestic policy such as crime, immigration and counterterrorism, said it did not comment on individual cases.
"Decisions on depriving a dual national of citizenship are based on substantial advice from officials, lawyers and the intelligence agencies and all available information," it said in a statement. "This power is one way we can counter the terrorist threat posed by some of the most dangerous individuals and keep our country safe."
Letts' case is part of a wider discussion about what to do with foreign fighters, people who left their home countries in the West to join ISIS but now may wish to return. Despite criticizing Britain's actions with regard to Jack Letts, Canada said it had "no legal obligation to facilitate their return," referring to foreign fighters.
In February, the U.K. government revoked the British citizenship of Shamima Begum, one of three British schoolgirls who in 2015 abandoned their lives in east London to marry ISIS militants in Syria.
The British government claimed Begum was eligible for Bangladeshi citizenship, but that country's government denied this. The decision left her stateless in a Syrian refugee camp while pregnant, and her child died soon after birth.
Like many European governments, the U.K. has been reluctant to repatriate foreign fighters and their families because of the potential they may pose a security risk, and the difficulty in gathering enough evidence to convict them of any crimes committed in the Middle East.
Although Canada criticized Britain on Sunday, it too said it had "no legal obligation to facilitate" the return of foreign fighters," and said it would not expose its consular staff to "undue" risk in "this dangerous part of the world," according to the statement seen by Reuters.
President Donald Trump has sought to pressure European governments into taking back these people, threatening that U.S. backed forces them could release them back into Europe if nothing is done.