Americans flocked to Canada over the weekend, and it had nothing to do with Democrats fleeing a possible Donald Trump presidency. Canada sent them back, anyway.
Canadian authorities said Monday that the Coast Guard and police in Sarnia, in southwestern Ontario, had to rescue almost 1,500 U.S. citizens Sunday after their rafts, boats and inner tubes were blown ashore by high winds.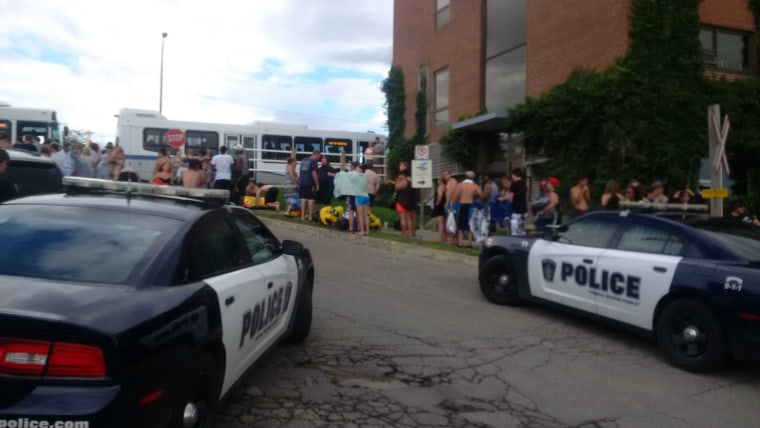 Sarnia police said there were no significant injuries in the rescue operation, which was made necessary when brisk winds sabotaged the Port Huron Float Down, an annual unlicensed cavalcade of small watercraft down the St. Clair River separating Canada and the United States.
Environment Canada reported that gusts hit almost 35 mph during the event, which has gone on illegally for at least 30 years. Hundreds of rafts and other craft were pushed into Canada's territorial waters — waters that the Coast Guard had warned would be closed to "floaters" a week ago.
"The Canadian Coast Guard and all partners worked very hard to ensure public safety and to assist those in immediate danger throughout this unsanctioned event," said Carol Launderville, a spokeswoman for Fisheries and Oceans Canada.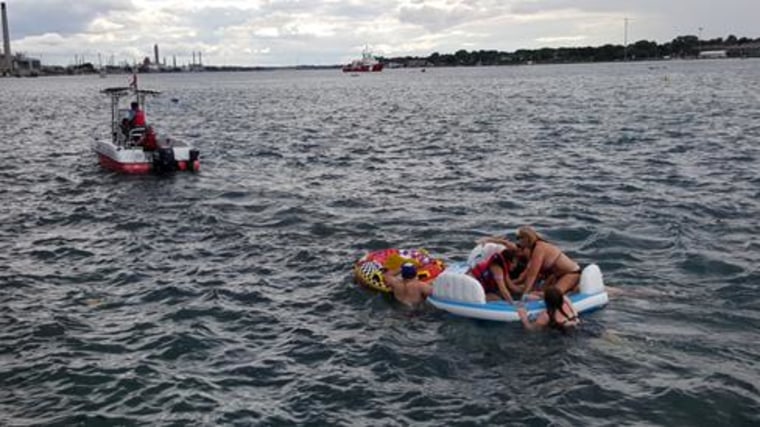 "There were people in places you'd never think something would float, but there were Americans everywhere," Peter Garapick, superintendent of search and rescue for the Coast Guard, told the CBC. "There was no chance for anything floating or people on inner tubes to go anywhere but Canada."
Because "they were terrified of entering another country without documentation," many of the revelers tried to swim back to U.S. soil — and "we had to pull a lot of people out of the water and say 'no,'" Garapick said.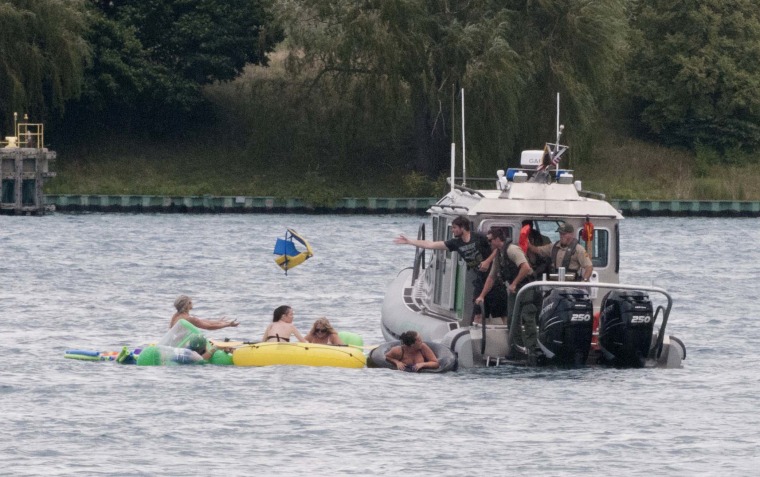 Once they had been plucked back onto dry land, the partiers were bused across the border back to the United States — with a full police escort.
A Facebook page for the event — which lists no organizers for the illegal parade — thanked Canadian authorities for demonstrating "true kindness and what it means to be amazing neighbors!"