A member of an elite Canadian air force squadron died Sunday after a jet crashed into a British Columbia home during a celebration for front-line workers in the coronavirus pandemic, authorities said.
The Royal Canadian Air Force identified the deceased as Capt. Jenn Casey, a public affairs officer who joined the "Snowbirds" in 2018. Another team member, Capt. Richard MacDougall, was seriously injured.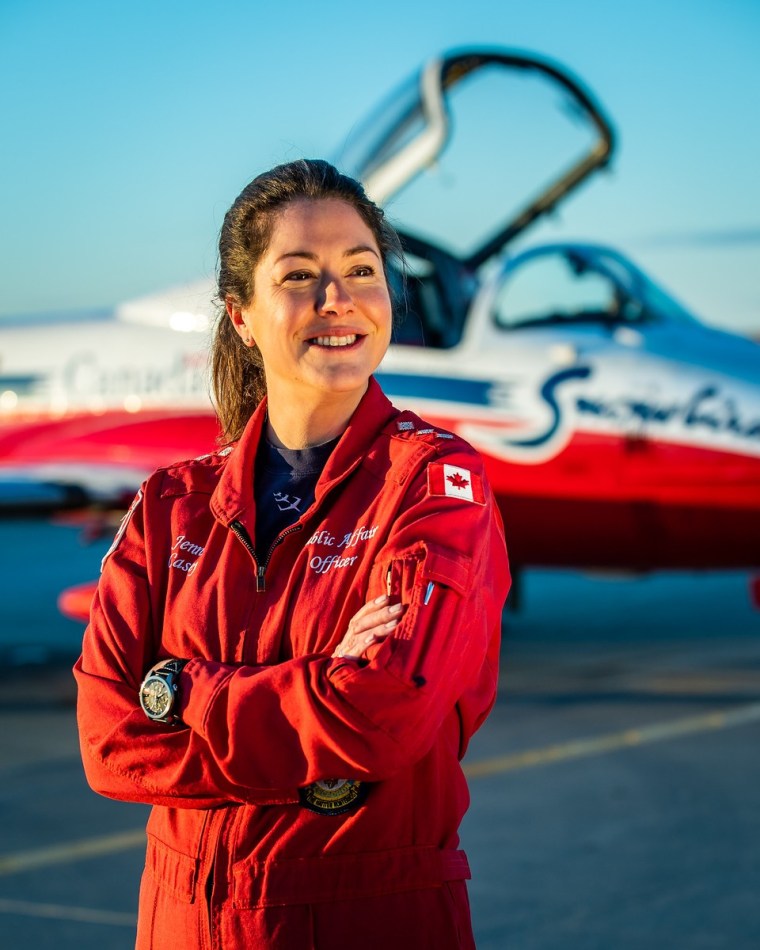 The crash occurred shortly before noon local time in Kamloops, northeast of Vancouver. The flight was part of Operation Inspiration, a nationwide mission aimed at saluting first responders and other essential workers. The Snowbirds are a military aerobatics squadron based in Moose Jaw, Saskatchewan.
A video that appeared to capture the crash showed two jets taking off and flying side by side for a few seconds. One of them veers into the sky and seconds later is seen spiraling toward the ground.
Kamloops Airport, just west of the city, said in a tweet that emergency crews were responding.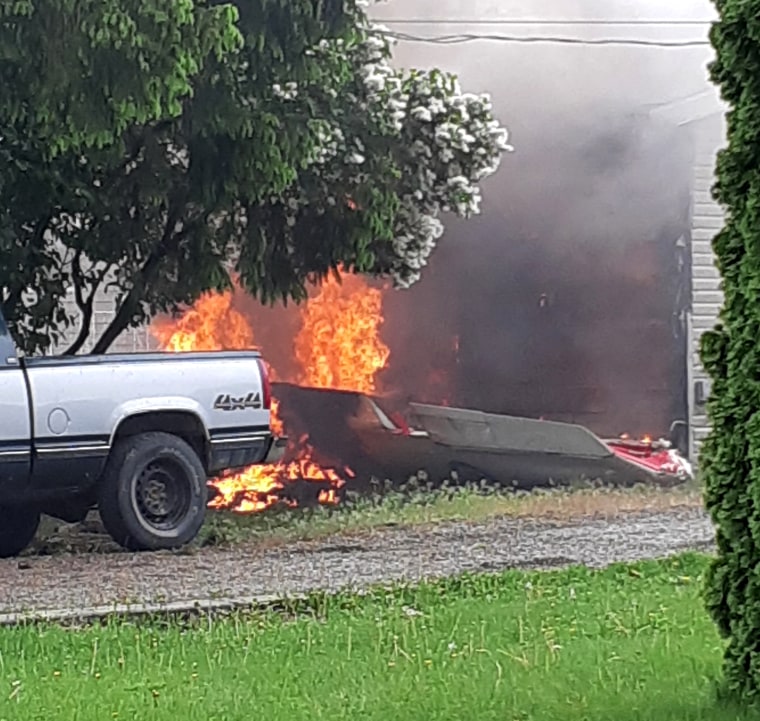 Kerri Turatus, 30, who lives in the neighborhood where the plane went down, said the aircraft hit a house, engulfing it in flames.
It "sounded like a gunshot outside my window," Turatus said.
She saw a "big black circle ring of smoke" in the sky, she said, adding that part of the plane's wreckage was in the street and that she could see a wing sticking out of a neighbor's garage. Photos showed the structure on fire.
It wasn't clear whether anyone was home. The city of Kamloops later confirmed that the jet struck the house.
In a tweet, Canadian Prime Minister Justin Trudeau said he'd be in touch with the country's defense minister, Harjit Sajjan, about the crash. "My thoughts are with the brave members" of the Royal Canadian Air Force, he said.
According to the Royal Canadian Air Force, Casey joined the armed forces in 2014 after spending several years working as a broadcast journalist in Halifax and Ontario.
Operation Inspiration, which was announced April 29, began in Nova Scotia, on the country's east coast.