Police in Canada found several items on a river shoreline in Manitoba "directly linked" to two teenagers suspected in the deaths of a young couple and a 64-year-old man.
Kam McLeod, 19, and Bryer Schmegelsky, 18, the subjects of a national manhunt, are suspects in the slayings of an American, Chynna Noelle Deese, 24, and her Australian boyfriend, Lucas Robertson Fowler, 23, who were found dead on July 15, and the in killing of Leonard Dyck, 64, a lecturer in botany who was found dead July 19.
Police had been searching an area of the Nelson River in Manitoba where a damaged aluminum boat was found on the shore last week.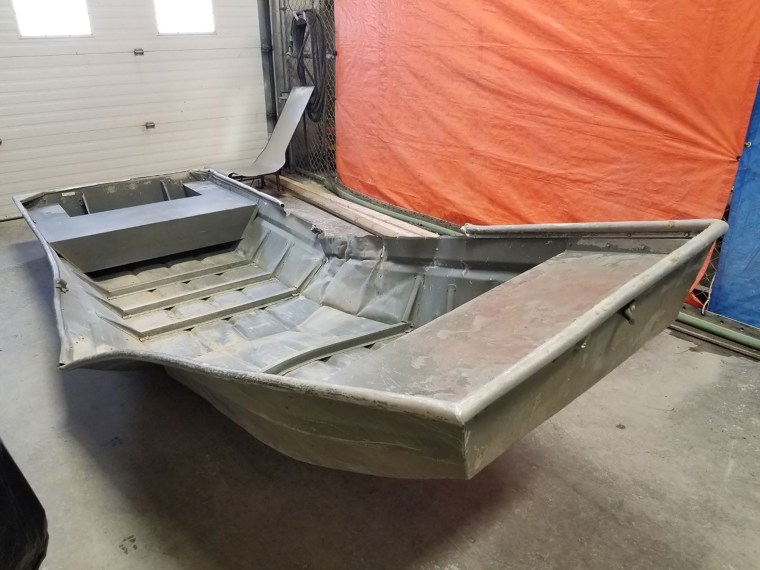 The Royal Canadian Mounted Police said in an update Tuesday that on Friday police found "several items on the shoreline" that police "have confirmed that these items are directly linked to the suspects."
Divers on Sunday conducted an underwater search approximately 95 feet around the location where the boat was found, but "the search did not uncover any additional items linked to the suspects." The statement did not say what items believed linked to the suspects were found.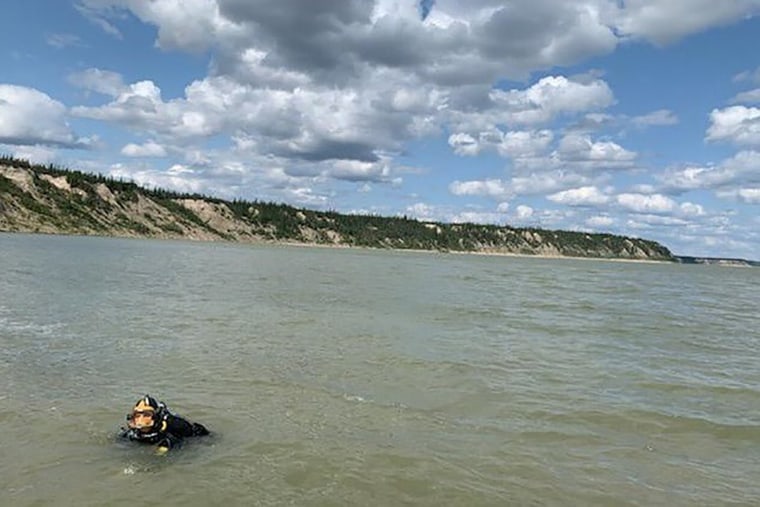 The bodies of Deese and Fowler were found on July 15 along a remote highway in British Columbia.
Dyck's body was found four days later about 30 miles south of Dease Lake, also in British Columbia but around 300 miles away from where that the bodies of the couple were found. The discovery was made while police investigated a burned truck believed to have belonged to McLeod and Schmegelsky.
Download the NBC News app for breaking news and politics
Then, on July 22, another burned vehicle — a 2011 Toyota RAV4 the teenage suspects were last seen driving — was found in the Gillam, Manitoba, area, which is about 1,300 miles east of Dease Lake.
Police said last week that they conducted an exhaustive search of that area but had no confirmed sightings of the suspects. The RCMP said that it and the Canadian Air Force searched around 4,200 square miles in northern Manitoba while looking for the pair.