CAPE TOWN, South Africa — The city of Cape Town may have staved off the worst of a water crisis thanks to 90-second showers, police enforcement and a strong dose of public shaming.
A historic three-year drought has forced residents of this coastal city of 4 million to radically change their relationship with water as city restrictions limit each person to using no more than 50 liters, or 13.2 gallons, a day.
"Showers are just joyless now," said Andie Reeves, 27, an artist and writer in the city. "You just need to clean your body and get out."
Reeves and her three roommates have all made drastic changes at home, from reusing washing machine water to flush toilets to bathing over a bucket, making a long relaxing bath time a thing of the past.
"I used to have a lot of ah-ha moments in the shower," added Keren Setton, 26. "Now I just don't have those anymore."
Cars have gone unwashed, toilets unflushed and gardens uncultivated in the all-hands-on-deck effort of Capetonians to save water, driven by social pressure as much as the city's very public campaign.
Want to know which one of your neighbors is not abiding by the restrictions?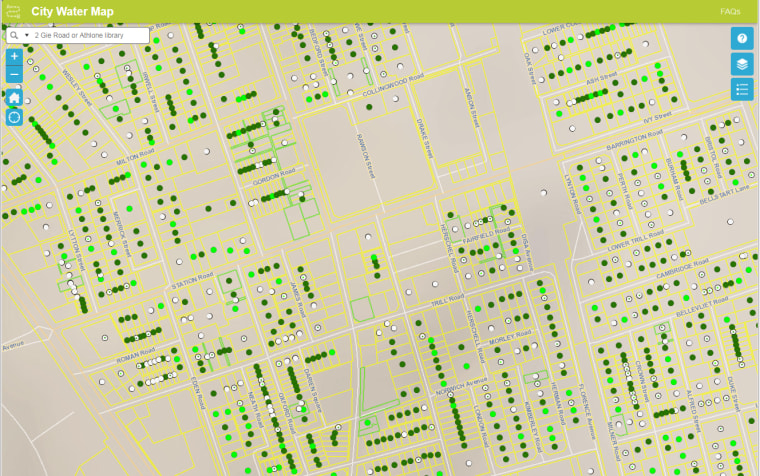 The city's website publishes a map showing a street by street and house by house measure of water usage.
A dark green dot means your household is well within the restrictions; light green means you're getting closer to the limit.
"When we waste water it's not just something that affects me because you're contributing to a bigger problem that we're not being conscious enough and one day our water could be cut off," said musician Savannah Brogneri, 25. "We have to be aware of how we're affecting other people."
The extraordinary efforts have paid off. The city has reduced water consumption by more than half since 2015 and has stalled the worst-case scenario known as "Day Zero," when municipal taps would be shut off, for at least another year.
Farmers have also provided crucial relief by releasing irrigation water from private dams to supply the city.
To make sure everyone stays on board, police enforce the regulations.
Officers patrol the streets watching for people watering their gardens with a hose or washing cars, or construction workers using city water to mix cement — all of which are offenses which could result in fines.
Police spokesman Wayne Dyason said the restrictions — and the patrols — will continue even through South Africa's wetter winter months.
"We want to make sure that people don't become too relaxed and that people don't take their foot off the pedal with regards to applying themselves to saving water," Dyason said.
Long-term solutions to Cape Town's water crisis range from the practical, but costly, construction of desalination plants to a more exotic plan to lasso icebergs from Antarctica.
Marine salvage expert Nick Sloane has proposed capturing a drifting iceberg in the southern sea, wrapping it in fabric and towing it to the South African coast.
The point is to diversify Cape Town's water sources, which currently come almost entirely from dams and reservoirs.
Dam levels in the city have dropped steadily on average over the last three years. Even with some recent early winter rain, dam levels on average remain at around 20 percent of capacity.
The largest dam, Theewaterskloof is closer to 11 percent. Its western banks are bone dry, and the terrain looks more like a desert than a reservoir.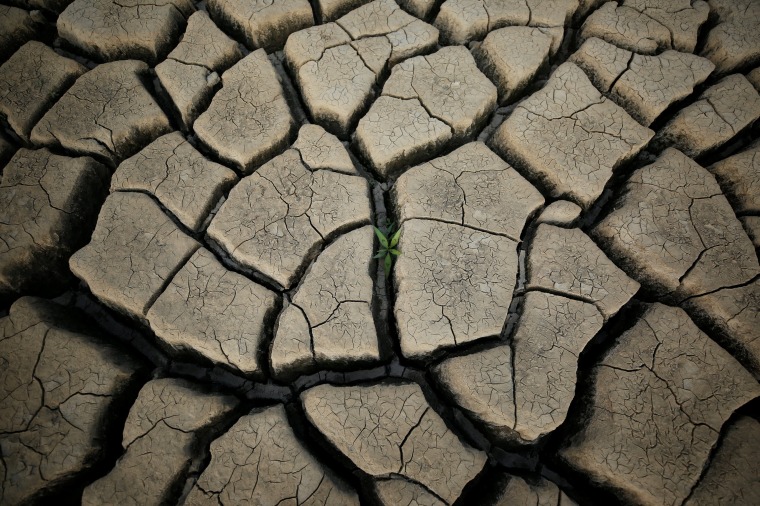 The need to conserve is clear, but not everyone agrees with the city's methods.
Shaheed Mohammed, a member of the Water Crisis Coalition, a grassroots activist organization, is concerned that if Cape Town invests in expensive technology like desalination to solve the drought, it will be the city's low-income citizens paying the costs in terms of higher tariffs for water.
"This is not North America, where people have huge incomes," he said.
The city has already been installing water-management devices on people's homes to cut off those who go above the monthly limit.
Mohammed thinks it is a step toward forcing people to pay more up front. "In other words," he says, "no money, no water."

The lessons of Cape Town can be applied to other cities around the world.
While there is no imminent warning of a Day Zero coming to the United States, models from the World Resources Institute (WRI), an independent non-profit research organization in Washington, D.C., point toward growing water stress across the country.
Charles Iceland, director of Water Initiatives at WRI, says rainfall is predicted to decrease by up to 30 percent on average in the southwestern U.S., an indication of climate change, which means Americans may too find themselves having to adjust.
"We're going to have to find a way to live with more erratic weather in the future," Iceland said.
A recent report from WRI shows the situation is even more dire in other areas reliant on dams, including in Morocco, India and Iraq.
"We'll probably see more and more of these Cape Town Day Zero types of events elsewhere around the world," Iceland said.