A car bomb exploded outside a police college in Yemen's capital Sanaa early on Wednesday, killing around 30 and wounding more than 50 others, police sources said. "The situation is catastrophic. We arrived to find bodies piled on top of each other," a paramedic at the scene told Reuters. "We found the top part of one person yelling, while his bottom half was completely severed."
Turmoil in Yemen, already high since a 2011 popular uprising that led to a change of government and splits in the army, has accelerated since September when the Shiite Muslim Houthi militia seized Sanaa, prompting fears of sectarian conflict.
Al Qaeda in the Arabian Peninsula, one of the Sunni militant movement's most active wings, had staged a growing number of bombings and shootings across the country and further stepped up its campaign after the Houthi advance. There was no immediate claim of responsibility for Wednesday's bombing.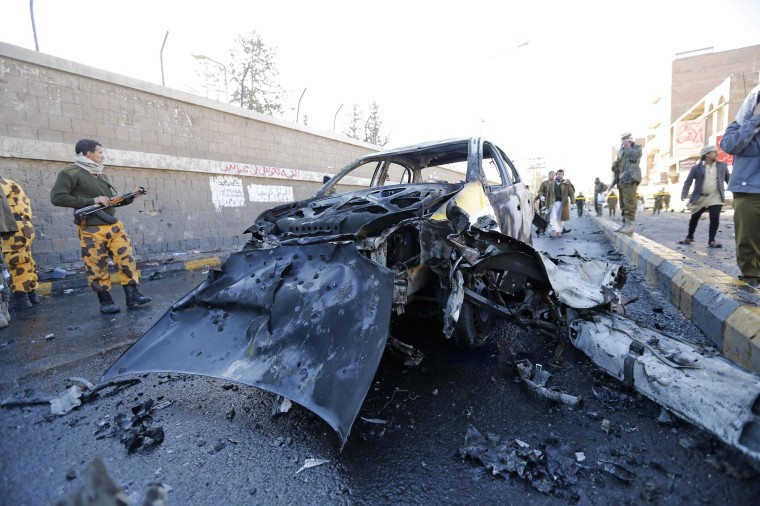 IN-DEPTH
— Reuters