LONDON — British artist Carl McCrow is asking the world's most successful filmmakers to make an unambiguous pledge: For every gun that appears in their movies, he wants them to destroy a real one.
His first taker? "Tomorrow," a film executive produced by Oscar-winner Martin Scorsese that will be released later this year and follows soldiers trying to reintegrate into society after returning from combat.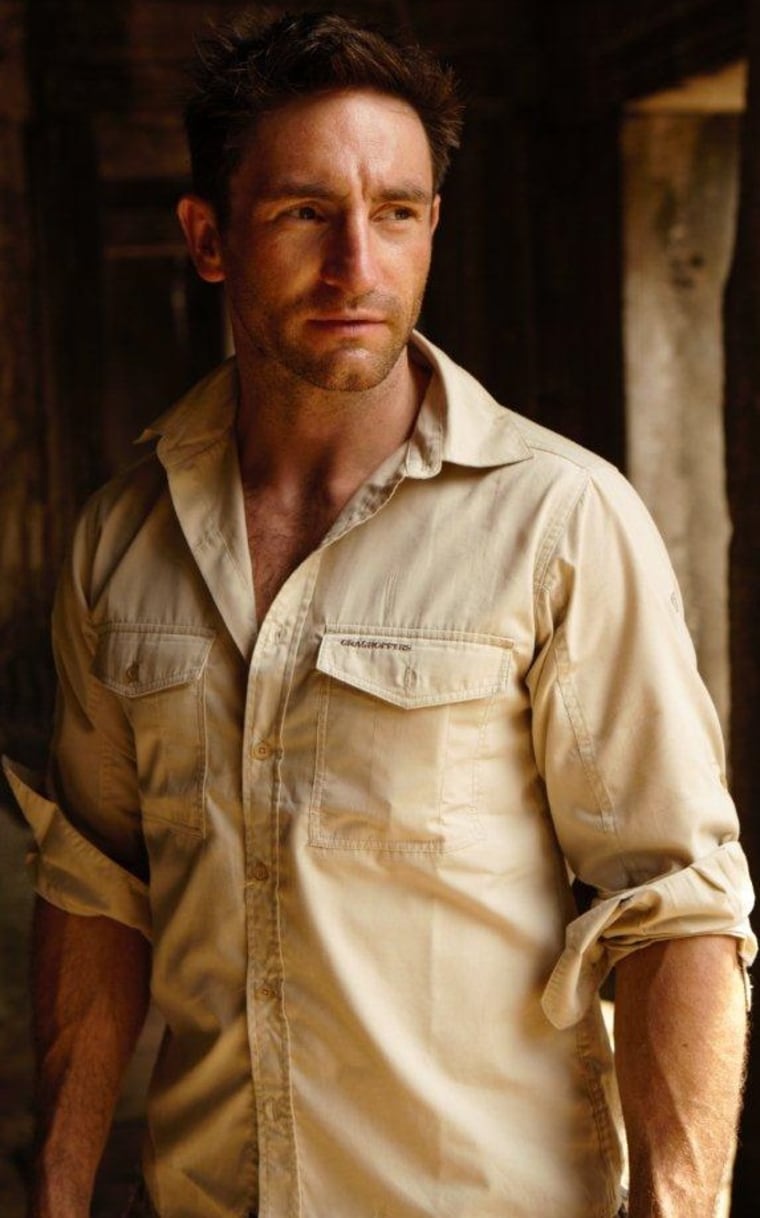 This call-to-disarm is part of McCrow's "Gun Neutral" campaign, which launched Thursday night at his new exhibition in London's Oxo Tower.
The concept is simple. McCrow is asking movie producers to donate money to his registered charity "One Less Gun" to help decommission weapons left behind in former war zones.
Firearms like the AK-47 assault rifle — of which there have been 75 million built since 1947 — are difficult to track following conflicts, and often fall into the hands of criminals or militant groups.
Although the project focuses on countries recently riven by full-scale war, his views on firearms will likely trigger debate in the United States, as it grapples with the all-too-familiar agony of mass shootings.
"Recognizing that most of us have a conflicted relationship with guns was the first step for me"
"The simple fact is that there are too many guns and they ruin people's lives every day," McCrow told NBC News. "Long after these wars are over, these guns can keep working for decades. That's a lot of people they can potentially kill in that time."
He has already enjoyed reasonable success as an artist. He has a permanent residency at New York's Hoerle-Guggenheim gallery and says pop star Rihanna is among those who have purchased his works, which are priced up to £100,000 (around $157,000).
But as far as anti-gun advocates go, McCrow is rather an unlikely figure.
Aside from his weapon-obsessed artwork, he plays video game "Call of Duty" with his teenage daughter and says he enjoys films featuring guns.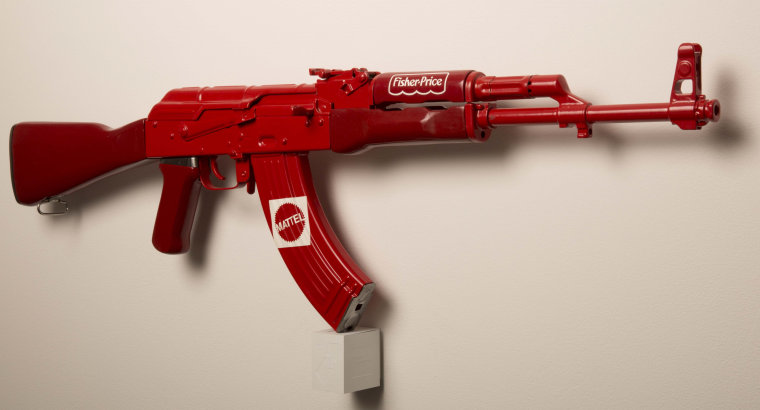 "I hate hypocrites, but then I think, 'God you're one of the biggest of them," he said. "Recognizing that most of us have a conflicted relationship with guns was the first step for me."
Asking directors to destroy one gun for every firearm that appears in their films is McCrow's way of attempting to offset his enjoyment of violence in entertainment — a "guilty pleasure" he shares with much of the population.
He said the idea takes inspiration from carbon offsetting schemes, in which people plant trees or invest in other environment projects to counteract their own carbon footprint.
While "Tomorrow" is not believed to be as weapons-heavy as films directed by Scorsese — think "Goodfellas," "The Departed," and "Gangs of New York" — the artist readily admits that netting a picture associated with such a Hollywood heavyweight right off the bat represents something of a coup.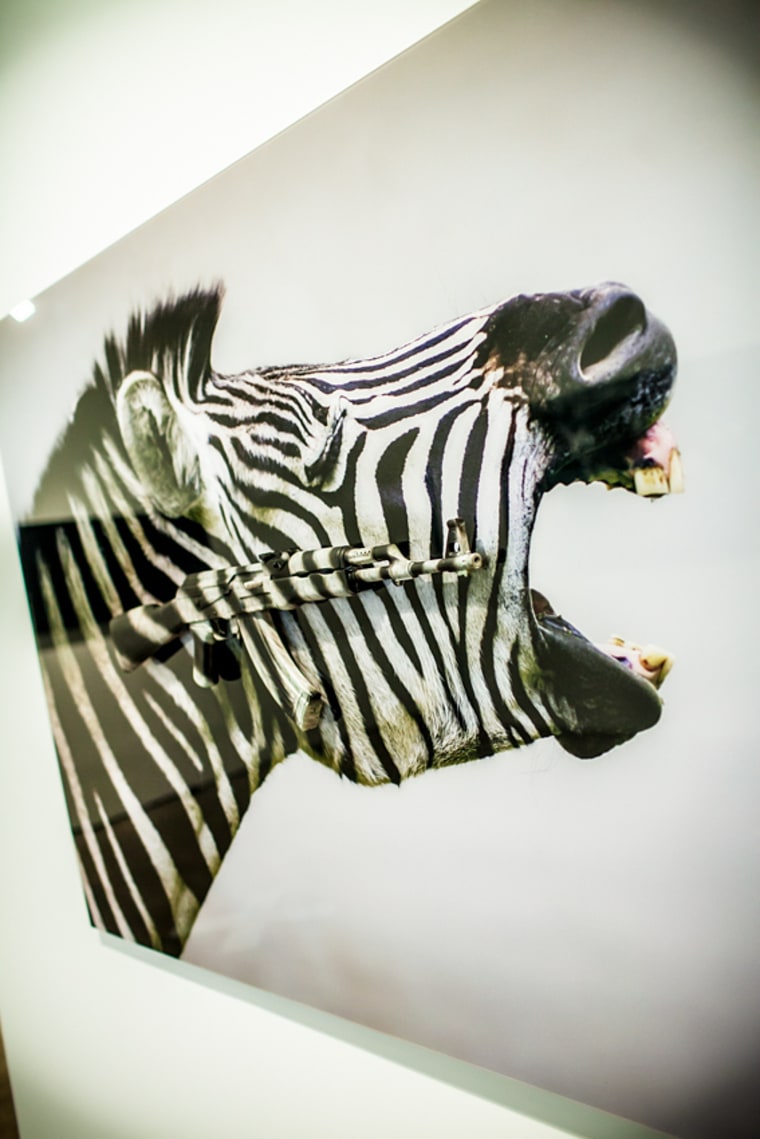 McCrow became fascinated with society's paradoxical view on guns — both iconized and reviled — when a close friend lost both legs and an arm during a firefight in Afghanistan in 2009.
He began to focus on the idea of decommissioning AK-47 assault rifles by painting them and turning them into works of art.
"These weapons have a dark history, but as an artwork this dark history has been interrupted," he said. "It's better to have it on your wall than it being in a conflict zone in Africa or the Middle East. For years that gun has been responsible for all kinds of trouble; now it's a piece of art."
Although he was initially content with destroying weapons one piece of art at a time, he realized "it wasn't enough."
McCrow's One Less Gun charity allows people to send an text message donation of around $8 — the cost of safely destroying one AK-47.
"Everyone who donates receives a bullet with the serial number of the gun that they decommissioned," he said. "I like that it's a little controversial token of that destruction."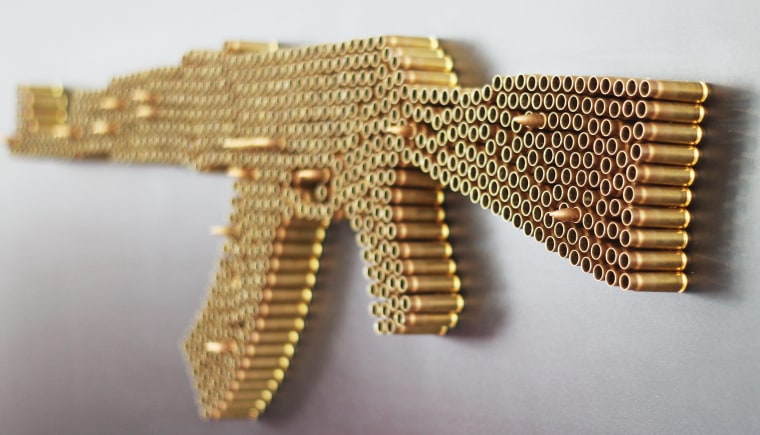 Once he has raised enough money to destroy 100,000 weapons, McCrow said he plans to work with other charities, non-governmental organizations and local governments to put his plan into action.
He's already witnessed this type of work, he said, traveling to the minefields of Battambang, Cambodia, with Mines Advisory Group, a non-governmental organization based in the U.K.
If anything will impede the project, it's certainly not McCrow's raw enthusiasm. He talks of wanting to working with the NRA in the future, perhaps allowing its members to make a donation to decommission conflict-zone weapons every time they purchase a "legitimate" firearm.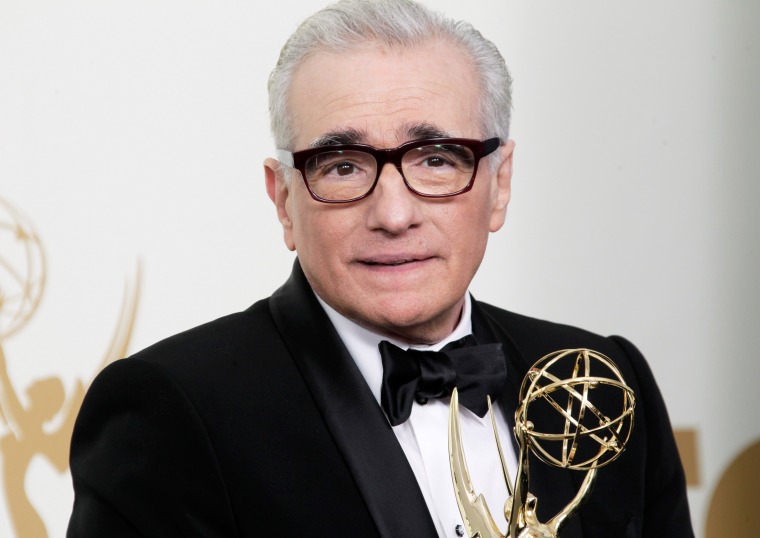 He also has dreams of allowing players of violent video games to earn in-game rewards that would covert to real-world donations.
For now, though, he is turning his attention to filmmakers.
McCrow said he became involved with Scorsese's "Tomorrow" after its producers asked to use his artwork; in one scene, a soldier returning from a tour of duty has a post-traumatic stress event triggered after visiting his gallery. He is also appearing in the movie as an extra.
McCrow concedes the campaign is in its "early days" but says he has been in contact with British director Simon West ("Con Air," "Lara Croft: Tomb Raider," "The Expendables 2") among others.