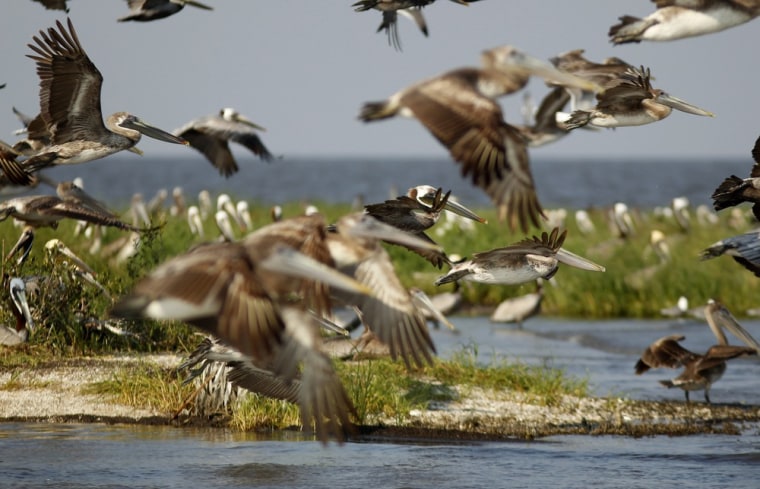 Associated Press photographer Gerald Herbert says he will never forget what he saw on his first visit to Cat Island, just over a month after the Deepwater Horizon oil spill of April 20, 2010:
Noisy brown pelicans were flying around and swimming in the water, which was carrying waves of newly arrived thick crude. The oil was collecting on the shoreline. Some birds were too coated to fly, looking distressed.
On the lush island rookery, filled with thick mangrove, off-white pelican eggs were smeared with oil from birds sitting on top of them in nests.
I took photographs, documenting the first pelican rookeries affected by the spill. There was a pit in my stomach; I thought this colony may well be doomed.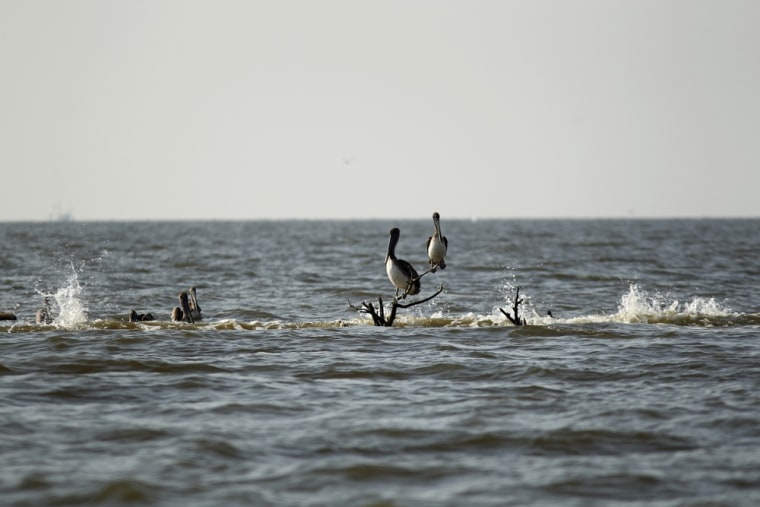 Herbert decided he had to return to the islands off the coast of Louisiana. A year ago, PhotoBlog published a series of his photographs that showed a dramatically changed ecosystem where land was eroding and vegetation was dead or dying.
Video: Prosecutors preparing criminal charges in BP spill
The photographer made a third visit to Cat Island last week, with the disaster now two years distant but its consequences plain to see. "The deterioration was shocking," he writes:
The island had eroded and was much smaller. What was once mangrove so thick only a bird could enter was now black stumps sticking out of the sand. There were fewer pelicans, and they were nesting on bare earth, exposed to the next storm surge.
As I looked out across the water, I got a sick feeling. I thought this may all be gone soon, only a GPS coordinate in the Gulf and a story about what natural beauty was once here.