BARCELONA - Hundreds of thousands of Catalans are expected to back independence from Spain on Sunday in a symbolic referendum on secession that they hope will propel the issue further despite opposition from Madrid. The "consultation of citizens" in the wealthy northeastern region follows a legal block by the central government against a more formal, albeit still non-binding ballot which regional leaders had been pushing for.
"If they don't understand us, they should respect us and each of us go on their separate way," said Angels Costa, a 52-year-old shopkeeper as she stood waiting in a short line to vote in Barcelona. "We would have liked to have been a federal state but that is no longer possible. They've trampled on us too much."
Pro-independence organizations have campaigned vigorously for a big turnout from the wealthy region's 7.5 million people, and more than 40,000 volunteers were helping set up informal voting stations on Sunday. Pro-secession politicians hope a high level of support will prompt central government to sit down with them and negotiate more tax and political autonomy, or even convince Madrid to accept a full-blown independence referendum in the future.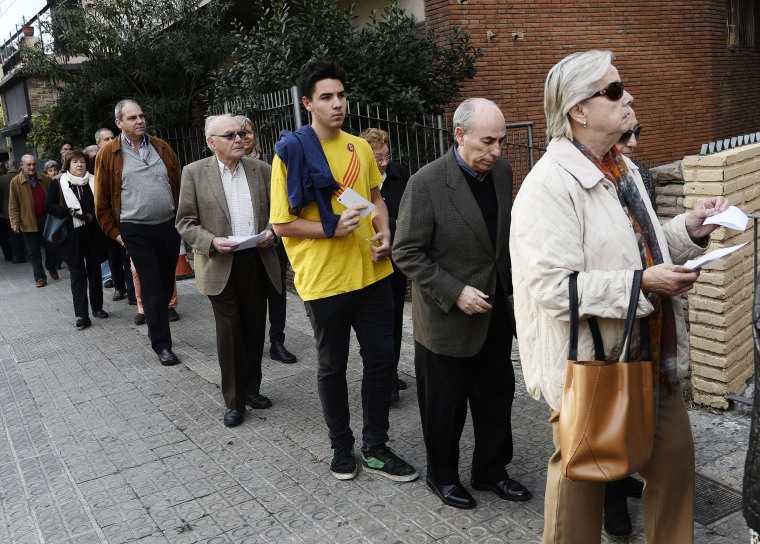 In-Depth
- Reuters