HWANGE, Zimbabwe — The hunting guide charged over Cecil the lion's killing said Wednesday he had never heard of the animal before the incident, and that there would have been no outrage had it been "any other lion."
Theo Bronkhorst has pleaded not guilty to helping American dentist Walter Palmer kill the creature.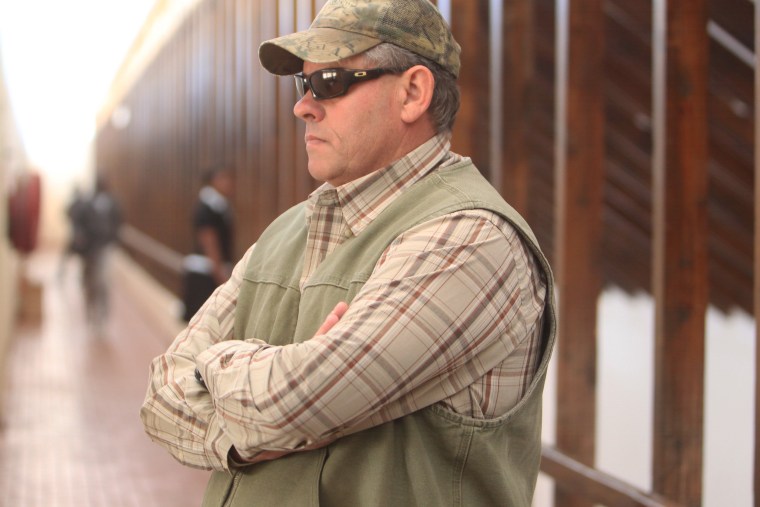 "I regret shooting a lion called Cecil, that was never the intention. I didn't know he existed," Bronkhorst told NBC News outside court in Hwange. "Any other lion, I don't think it would have been a problem."
The professional hunter later told reporters that the charges against him were "frivolous" and "wrong."
Bronkhorst said he thought his prosecution was "crazy" and said hunting was an "integral part of our country and it's got to continue." He added: "If we do not use wildlife sustainably, there will be no wildlife."
Asked if he would win the trial, he added: "I've got a good legal team and I hope so."
His trial was postponed to September 28. If convicted, he faces a fine of $20,000 and up to 10 years in jail, according to Reuters.
Conservationists say Cecil was a distinctive, iconic lion who was a favorite with tourists. The animal was also part of a research project at Oxford University, where academics had been tracking him since 2008.
Related: 'Knee-Jerk' Reaction Over Cecil Might Hurt Wildlife, Guide Says
Zimbabwe said they it is seeking the extradition of Palmer, the Minnesota-based dentist, alleging he paid $50,000 to shoot the lion with a crossbow during a trophy-hunt. Palmer has admitted killing the lion, but said he trusted his hunting guides and believed he had all necessary permits.
Outrage over the killing has spilled over from social media to angry protests outside his practice in Minnesota, and he has since disappeared from public view.
Zimbabwean officials have also named another American, Pennsylvania doctor Jan Seski, in what they said was the killing of another lion in April.
His local guide has been arrested on suspicion of "hunting without a quota and permit," but Seski's lawyer said in a statement that his client was not in Zimbabwe in April, but did hunt and kill a lion there in July.
Seski has not been directly accused of committing a crime by the Zimbabwean authorities.