The public's "knee-jerk" reaction over Cecil the lion could result in the destruction of wildlife habitats across huge parts of Africa, according to a photographic safari guide.
Russell Gammon said hunting for sport was a "bittersweet pill that we have to swallow" because of the revenues it distributed to conservation efforts.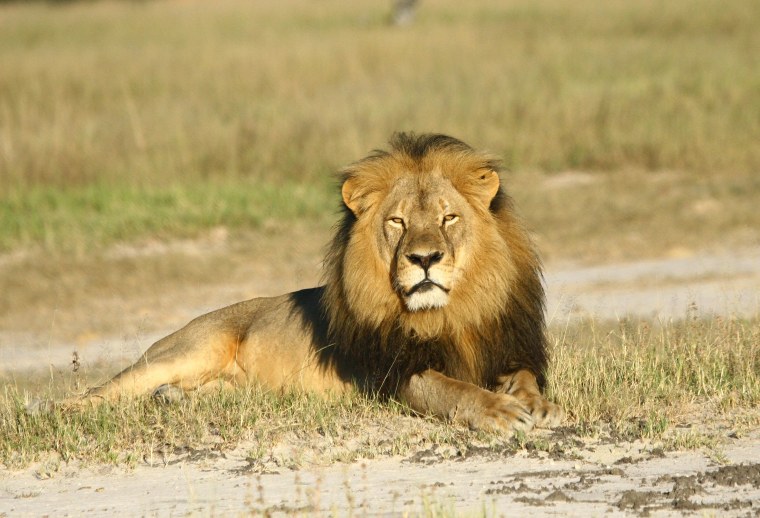 "The act of hunting of animals themselves is not beneficial to conservation, the money that is accrued from hunting is what is beneficial to conservation," he told NBC News on Sunday.
"My big fear is if we have a knee-jerk reaction to this incident and we ban hunting outright," he said. "I can tell you for a fact that there are huge swaths of Africa that are currently being devoted to wildlife that will very, very quickly be overrun by people and cattle, and in the end the wildlife is the loser."
Minnesota dentist Walter Palmer found himself facing global blacklash after it emerged he shot and killed a well-known lion named Cecil in Zimbabwe. He reportedly paid $50,000 to hunt the animal with a bow. Zimbabwe is seeking is extradition.
A second American, Pennsylvania doctor Jan Seski, was named by wildlife officials on Sunday as having killed another lion in April, allegedly without a quota or permit.
Conservation groups are divided about whether trophy hunting is beneficial to wildlife. A 2009 report from the International Union for the Conservation of Nature said it had produced "mixed results."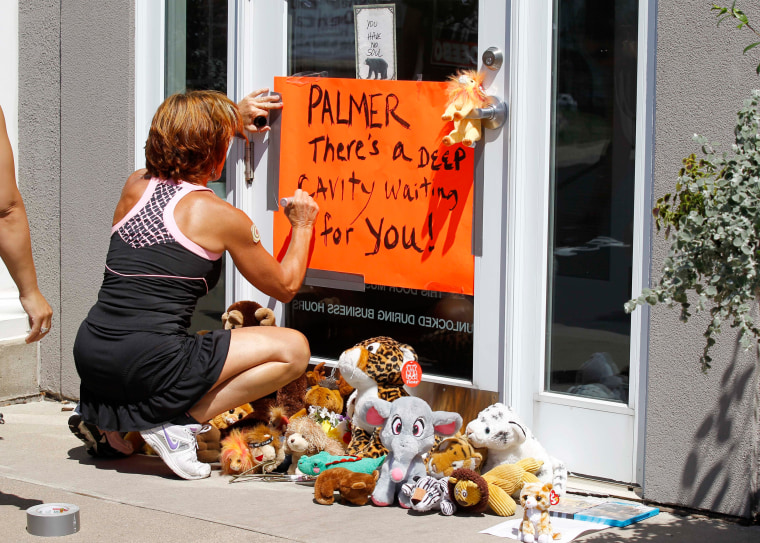 Professor David MacDonald, the director of a team at Oxford University that has studied Cecil since 2008, told NBC News on Monday that the outrage that began on social media was "unique...I don't think this has happened before."
He said that if proven, the allegations of Cecil's illegal killing were "reprehensible." But added that, if "properly regulated, highly controlled trophy hunting can be argued to be an important part of the conservation mix in terms of giving animals a financial value in some places."
MacDonald also called on the public to "move on from this particular case and outrage at the death of Cecil" and onto the "bigger issue of ... conservation of lions and wildlife around the world."
He said these were "not simple questions, they're very important questions and they deserve careful thought."
MacDonald said in a previous interview with NBC News that the lion's death could result in rival lions killing as many as 10 cubs associated with him within his pride.
Gammon, whose family have lived in Zimbabwe since 1892, said he was "not hugely in favor of lion hunting," in particular, because of the "disturbance" to the animal's social hierarchy.
However, he added that the largest decline of animal populations across Africa had come because of a loss of their habitat, rather than sport hunting. "Sport hunting is not really at the heart of the reduction of animals, it's a lack of space for those animals to live in," he said.
Photographic safari trips, which Gammon provides, would not bring in enough money on their own to persuade cash-strapped governments "that these areas should be preserved for wildlife and not given over to people and cattle," he said.
"If you look at the hard lifting that's been done in Africa...who's there doing the conservation work? The hunting operators," he added. "Most of them are dedicated conservationists and would like nothing more than to run photographic safaris in these areas. But they've got to have the demand for that product before they can make the change."