The guide accused of helping an American hunter kill Cecil the lion told NBC News on Tuesday that he felt he did nothing wrong.
Minnesota dentist Walter Palmer allegedly paid Theo Bronkhorst $50,000 to lure the lion out of a wildlife reserve so he could shoot it with a bow.
The animal was a tourist favorite and subject of an Oxford University research project. Its death has provoked global outrage.
"I do not feel I have done anything wrong," Bronkhorst said via telephone. "This has been a very stressful time for me and my family. We have been pulled into something we are not happy with."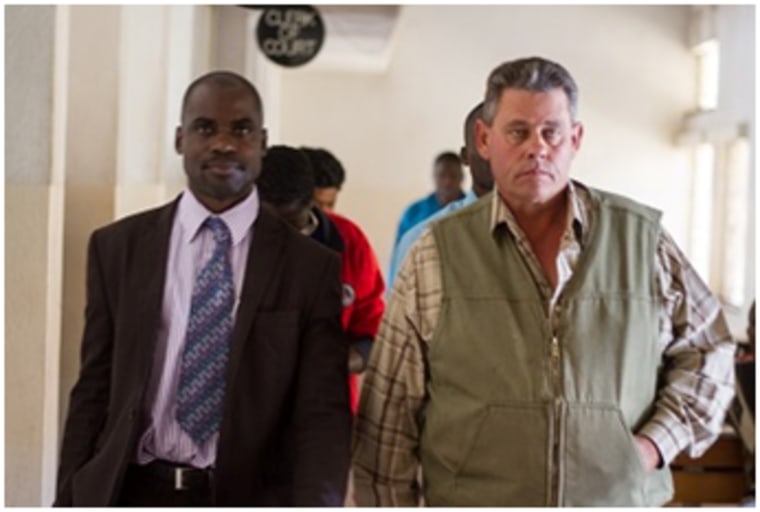 Bronkhorst has pleaded not guilty last week to a charge of failing to prevent the unlawful killing of Cecil. He was released on $1,000 bail and was due back in court Wednesday.
A Zimbabwean government minister said last week that the country was seeking extradition for 55-year-old Palmer. The illegal killing of a lion is punishable by a mandatory fine of $20,000 and up to 10 years behind bars under the country's laws.
The landowner, Honest Ndlovu, was also accused of assisting Palmer but has not been charged, Reuters reported. Parks officials said he was scheduled to testify for the state and would be charged later, the news agency added.
Bronkhorst is based in Bulawayo, Zimbabwe's second-largest city, and runs a company called Bushman Safari Zimbabwe. Its Facebook page, which contains more than 170 photos of hunters alongside their kills, describes it as a "family-run safari outfit," run by Bronkhorst, his wife and two sons.
The professional hunter told NBC News that he did not want to say anything else until the case had concluded.