LONDON — An American dentist who killed a well-known lion in Zimbabwe named Cecil may have also jeopardized the lives of 10 cubs in the animal's family, experts told NBC News on Wednesday.
Conservation experts who have been tracking the lion for seven years told NBC News on Wednesday that Walter James Palmer's actions could spark a "cascade of effects" — leading to rival lions killing many as 10 cubs in Cecil's pride.
"Because lions have such complicated social lives, when one male from a coalition of males is killed, that can destabilize the whole coalition," said Professor David MacDonald, whose team at Oxford University, U.K., have been tracking Cecil via GPS since 2008.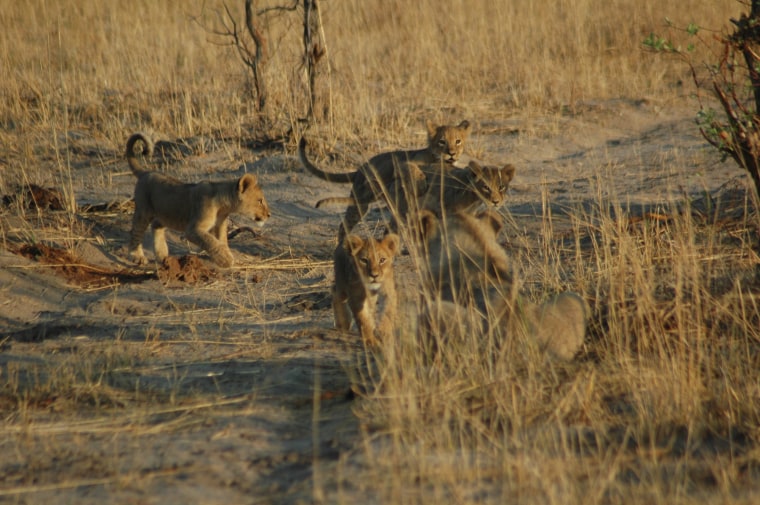 This cascade could lead to "the deaths of his brothers and the overthrow of his weakened coalition, and subsequently the death of his cubs," said MacDonald, who is the founding director of the Wildlife Conservation Research Unit at the university.
Palmer, whose dental practice is in Minnesota, said he had "no idea" Cecil was a local tourist favorite, and said to his knowledge the hunt was legal.
Zimbabwe wildlife officials allege that Palmer paid $50,000 to two men who lured Cecil out of Hwange National Park so he could shoot it with a crossbow. He then tracked it for 40 hours before shooting it dead with a gun, the officials said.
MacDonald has tracked over 500 lions in Zimbabwe over the past 20 years, but he said he had a particular affection for the slain beast. He said it was not clear how many cubs were Cecil's own, but said the number that could be killed within the pride was between 8 and 10.
Related: Could American Dentist Who Killed Lion Face Charges?
"Cecil was a simply magnificent lion," he said, hailing the animal as a "remarkable individual."
"Myself and my team have watched him for hours, indeed weeks, months and years," he said.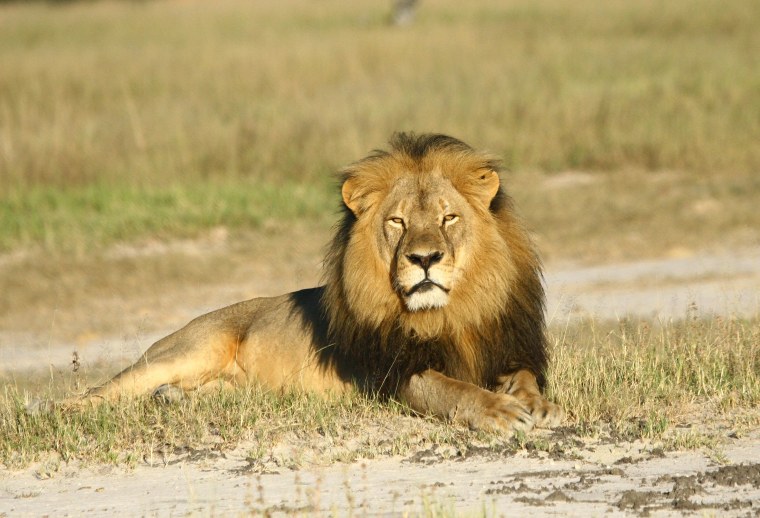 Theo Bronchorst and Honest Trymore Ndlovu, the professional hunter and landowner who allegedly "connived" to kill Cecil the lion, appeared in court Wednesday charged over the killing outside of the country's system of quotas.
"Trophy hunting can be conducted sustainably and scrupulously and can contribute to conservation," MacDonald said of the killing. "On the other hand, it can be conducted in ways that are illegal, which is what we hear has happened in this case."
He added: "It's an enormous sadness that this lion has been killed and entirely reprehensible that he was apparently killed illegally."