The American dentist at the center of a global controversy over his killing of Cecil the lion has apologized — but only for the disruption caused to his dental patients.
Walter James Palmer received a barrage of condemnation after he shot the beast during what officials allege was an illegal trophy-hunt in Zimbabwe.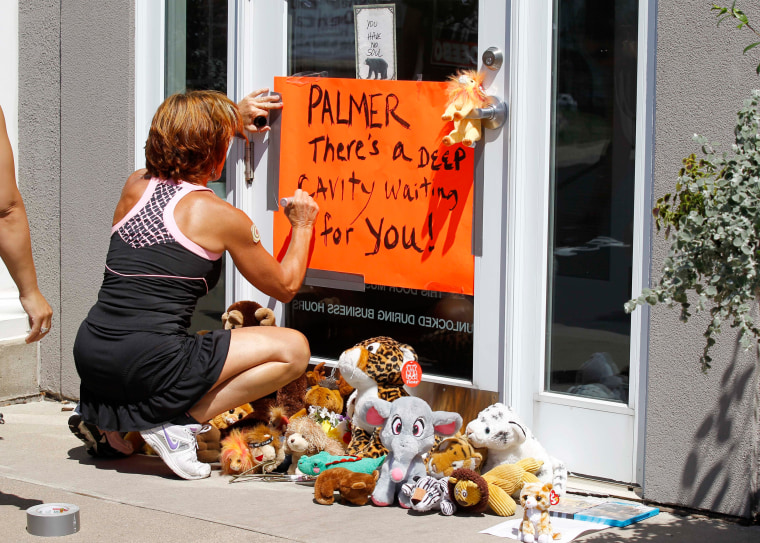 Outrage quickly spread from social media to the doors of his Minnesota dental practice, where protests forced him to shut its doors and disappear from public view.
In a letter sent to his patients Palmer said: "I apologize profoundly for this inconvenience and promise you that we will do our best to resume normal operations as soon as possible."
As well as being popular with tourists, Cecil was tagged by researchers in 2008 as part of a study at the U.K.'s Oxford University.
The lead researcher there told NBC News on Wednesday that Cecil was "a remarkable individual," and added that his death may result in rival lions killing as many as 10 cubs in his pride.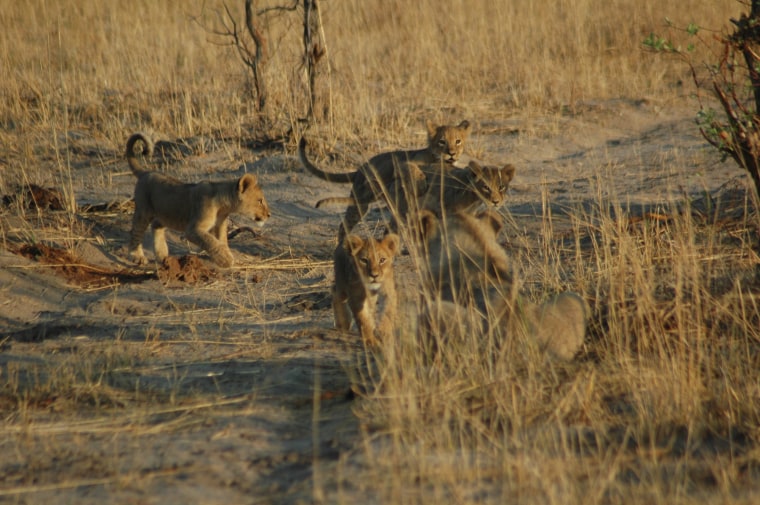 Palmer said in his letter, dated Tuesday, that he had received a "substantial number of comments and calls from people who are angered by this situation and by the practice of hunting in general."
He said patients of his Bloomington practice, River Bluff Dental, who needed urgent treatment were being referred to other dentists.
Zimbabwe wildlife officials allege Palmer paid $50,000 to guides who used meat to lure the animal out of a protected wildlife reserve . He then shot and injured the lion with a bow, before tracking it for 40 hours and killing it with a gun, according to officials.
Professional hunter Theo Bronkhorst appeared in court Wednesday on charges he helped kill the animal outside designated hunting quotas. He was released on $1,000 bail to appear again on August 5, The Associated Press reported. Farm owner Honest Trymore Ndlovu was not charged and was released from custody, the AP said.
Palmer previously admitted in a public statement that he killed the lion, but said he had "no idea that the lion I took was a known, local favorite," and that to his knowledge the trophy-hunt was legal.
Palmer, who has a U.S. felony record over the killing of a black bear in Wisconsin in 2006, said he has not been contacted by U.S. or Zimbabwe authorities but would assist them with inquiries if asked.
In his letter to patients, he attempted to explain to his patients his hobby of hunting large animals for sport.
"As you may have already heard, I have been in the news over the last few days for reasons that have nothing to do with my profession or the care I provide for you," he said. "I want you to know of this situation and my involvement."
He added that "one of my passions outside dentistry is hunting," and said he did not "often talk about hunting with my patients because it can be a divisive and emotionally charged topic."