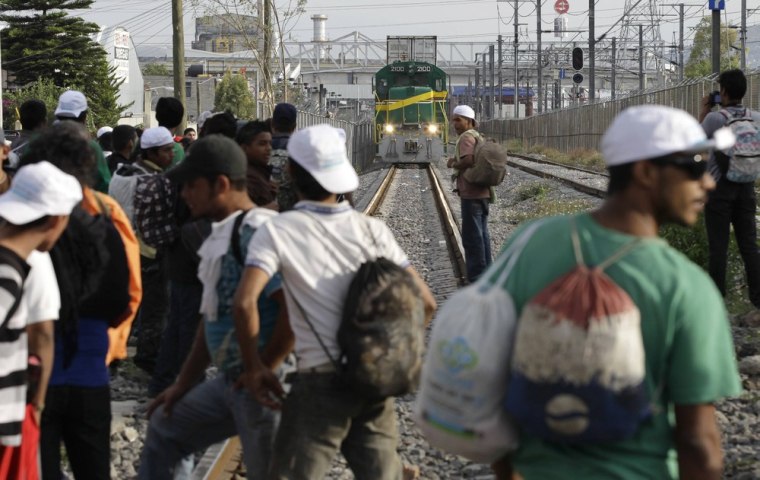 A group of migrants from Central America took part in a protest Thursday to demand that the Mexican government stop kidnappings, robberies and crimes committed by organised criminal groups against migrants.
Child actors shame Mexico's politicians with mockumentary
More than 200 illegal immigrants have been killed in Mexico in the last 10 months, according to the Casa del Migrante in Saltillo, northern Mexico, which coordinates several shelters for the homeless run by the Catholic Church.
Mexico's drug war: No sign of 'light at the end of the tunnel'
Some 140,000 Central Americans, according to government figures, enter Mexico illegally each year in the hope of reaching the northern border to cross into the United States. 
-- Reuters and Agence France Presse contributed to this report