HANOI - Relatives offered words of comfort to a teary-eyed woman paying her last respects as an undertaker slammed shut the door of the cremation chamber and flames engulfed the small coffin of a cherished family member.
The hastily arranged prayers, cremation and scattering of ashes in Vietnam's capital was for Capi, a 13-year-old dog that died that day after a battle with diabetes. Capi's owner had called Bao Sinh Dog-Cat Resort, a one-stop shop with services rivaling anything on offer to humans.
"I'm so glad this place exists. Otherwise I wouldn't know what to do with Capi's body," said Nguyen Thanh Huyen, a teacher.
The pet resort - with a spa, hotel, clinic and crematorium - is testament to changing times in Vietnam, where a love for dogs goes beyond the soups and barbecues that have earned the country an unsavory reputation as the global hub of canine cuisine.
Capi, a Japanese Chin, was a family member, Huyen said. Like many Vietnamese who buy fashionable breeds such as Chihuahuas and poodles, they draw a clear distinction between the dogs they give homes to and the ones they eat in restaurants.
Expensive breeds are becoming popular among the wealthy as status symbols or as guard dogs for grand homes.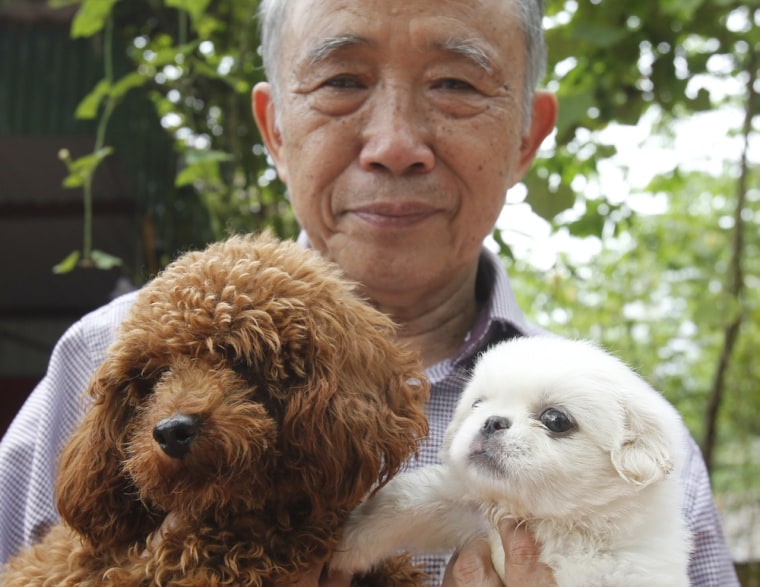 Dog dealer Nguyen Duy Hiep said German Shepherds can fetch $14,000 to $40,000 each, sometimes more. He owns three himself and would not dream of eating them.
"Eating dogs is one thing, raising them is another," he said.
The 300 pampered pooches at a recent dog show in Hanoi would certainly agree. The number of participants has risen by seven times since the inaugural contest in 2009 and fashionable foreign breeds are not always guaranteed victory.
The judges this year were most impressed with Ven, a 19-month-old local Phu Quoc ridgeback. With 50 well-trained and immaculately groomed foreign breeds in the competition, Ven's victory came as a big shock to his owner.
"I signed Ven in just for fun," he said. "I did not expect him to win."
Nguyen Bao Sinh, the owner of the pet resort, has expanded the services on offer to meet the demand from people who want to treat their dogs not only like champions, but like humans.
He started up as a hostel in 1992 and even has a breeding center - with private rooms. Eating dogs was understandable in the days of poverty and food shortages, he said, but not now.
"Vietnamese have enough food and higher living standards, so eating dog meat should be considered brutal," Sinh said.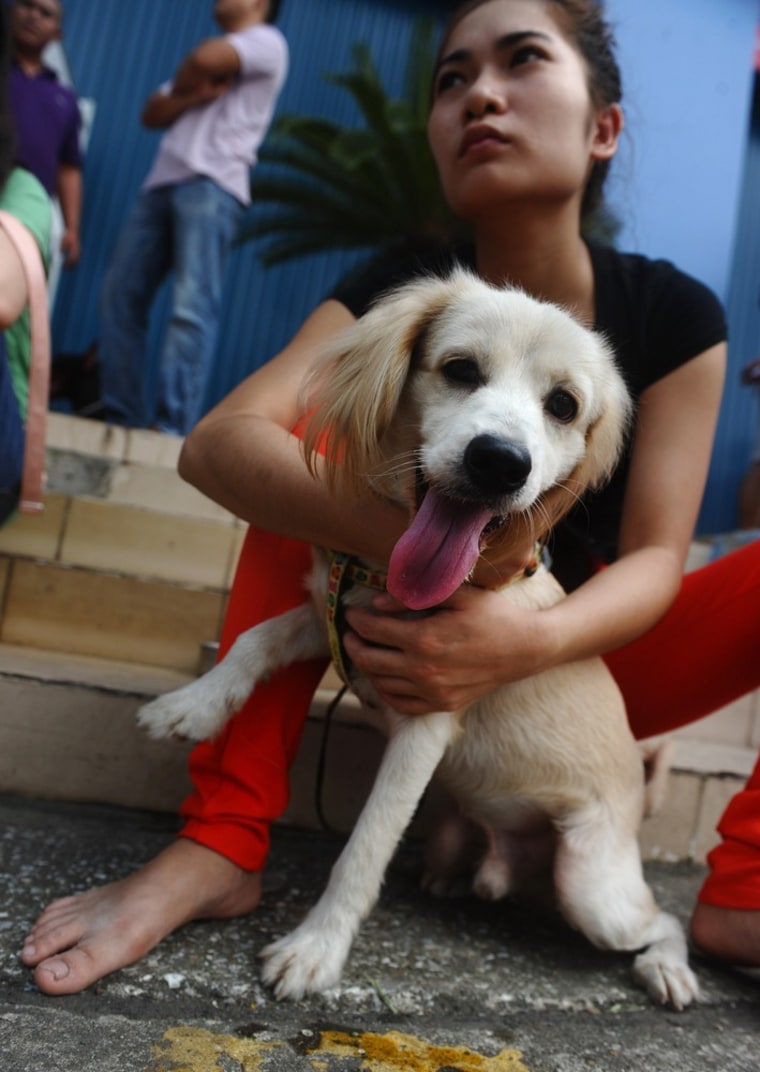 Not everyone feels the same and it might take quite a bit to convince many Vietnamese that dogs really are man's best friend.
A dealer in Cao Xa, a supply hub on the outskirts of Hanoi, told Reuters his village receives a two-tonne (1 tonne = 1.102 metric tons) truck of live dogs every three days for sale as meat.
It is the kind of delivery that French actress and animal rights campaigner Brigitte Bardot has taken issue with, calling it "appalling".
Criticizing Thailand for its role, Bardot wrote an open letter in April urging Thai Prime Minister Yingluck Shinawatra to end a trade in which 100,000 dogs were slaughtered annually and even more transported "in terrible conditions ... before being brutally killed and eaten in Vietnam".
But old habits die hard. Dog meat is still popular in Vietnam - whether sautéed, skewered or barbecued - in large part because of the belief that eating it brings good fortune.
"I want to gain some luck," said a high school student at a dog meat restaurant in Hanoi. "Soon I'll be taking my university entrance exam."