LONDON — Southern England and northern France fell into travel chaos Tuesday as both of their two main transportation routes to each other were shut down by a wildcat strike by French ferry workers.
Stranded passengers were told all trains were sold out until Friday.
The strike ended Tuesday night, but not before workers torched tires near the entrance to the Channel Tunnel, forcing the suspension of all train service — including the flagship high-speed London-to-Paris Eurostar service.
Thousands of passengers were stranded at Gare du Nord station in Paris and St. Pancras in London, while Britain's M2 freeway was partly closed because of a backlog of trucks.
Eurostar told passengers on both sides to rebook their trips online — only to find that while routes were resuming Wednesday morning, all service had already sold out.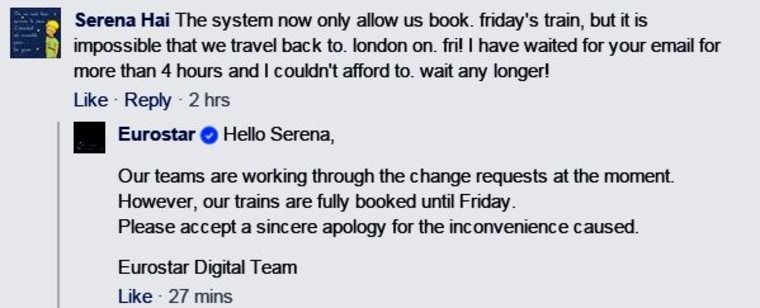 Employees of the French ferry company MyFerryLink called the strike to protest plans to sell two of the company's ferries to a rival firm, which could result in job losses.
Aerial video broadcast by Britain's ITV News showed migrants — thousands of whom are camped on the French coast hoping to make it to a better life in Britain — taking advantage of the chaos by climbing aboard trucks heading toward the tunnel.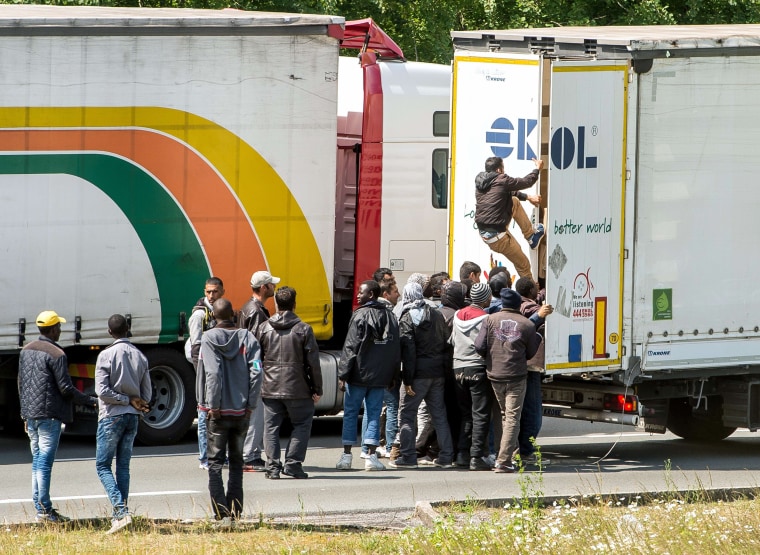 Britain's Foreign Office warned travelers around Calais to keep their vehicle doors locked.