LONDON — The British hospital treating terminally ill baby Charlie Gard said Saturday that its staff has been subjected to abuse and even death threats in the controversial case.
"We fully understand that there is intense public interest, and that emotions run high," said Mary MacLeod, the chairman of Great Ormond Street Hospital.
"However, in recent weeks the GOSH community has been subjected to a shocking and disgraceful tide of hostility and disturbance. Staff have received abuse both in the street and online. Thousands of abusive messages have been sent to doctors and nurses whose life's work is to care for sick children," she said in a statement. "Many of these messages are menacing, including death threats."
Doctors at the hospital had advised that life support efforts for the 11-month-old, who is unable to move his arms or legs or breathe unaided, should end and that further therapy would cause more suffering. The boy's parents are fiercely opposed and want Charlie to get help in the U.S.
Around 20 protesters supporting Charlie's parents held a prayer vigil and rally on Sunday afternoon to demand that the baby receive an experimental medical treatment, the Associated Press reported. The rally took place outside the London High Court, where legal proceedings on the case will resume on Monday.
Hospital officials said they had been in contact with London's Metropolitan Police Service over the threats. In some cases, parents of other sick children have been harassed while trying to visit, they said.
Charlie's parents said they do not condone the abuse, adding that they have also faced "nasty and hurtful remarks," the BBC reported.
American pastor Patrick Mahoney, who has been campaigning for Charlie to be transferred to the U.S. for treatment, also condemned the threats of violence.
"To harass patients, to intimidate doctors, to make threatening phone calls is nothing that anyone in any effort stands for and we unequivocally condemn it, period," he told reporters on Sunday.
Related: Lawmakers Float Idea of U.S. 'Residency' for Charlie Gard
The case has garnered international attention and even drawn comment from President Donald Trump and Pope Francis.
Trump tweeted his support for the baby earlier this month, writing: "If we can help little #CharlieGard as per our friends in the U.K. and the Pope, we would be delighted to do so."
British and European courts have so far backed the doctors' position, ruling that transferring Charlie to the U.S. would prolong suffering without a realistic prospect of success.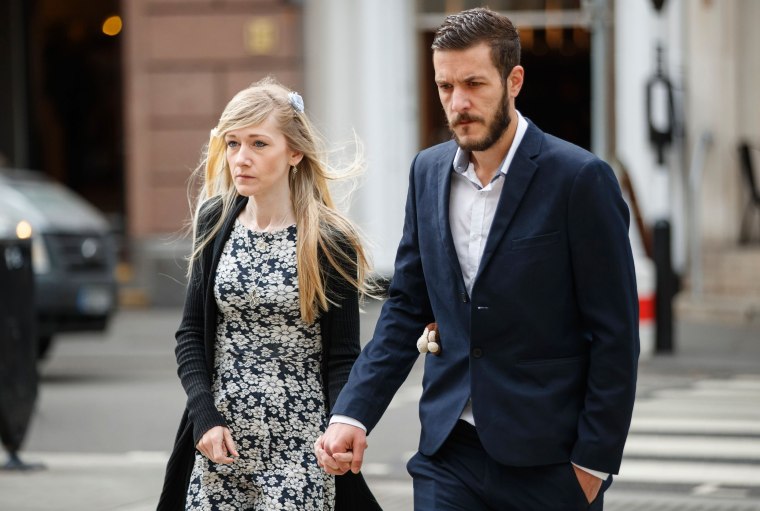 But the case was reopened earlier this month at England's High Court after two overseas hospitals approached GOSH with possible evidence of alternative treatments that might help Charlie's condition.
At a pre-court hearing on Friday, a lawyer for the hospital, Katie Gollop, said that the results of the child's latest brain scans make for "sad reading," the Associated Press reported.
Charlie's father, Chris Gard, yelled "Evil!" at Gollop as his mother, Connie Yates, began to cry. The parents said at the hearing it was the first time they were being told about the latest results in the crucial test of Charlie's brain function, according to the AP.
Charlie suffers from the rare genetic condition, which causes progressive muscle weakness and brain damage.
Related: American Doctor Arrives to Examine Terminally Ill Baby
Judge Nicholas Francis, who has overseen the latest round of appearances at London's High Court, said in Friday's hearing that Michael Hirano, a professor of neurology at Columbia University in New York City, and Charlie's parents could present evidence at a hearing Monday, according to the AP. He said the evidence must be new and relevant to the case.
Hirano has told the court that there was a 10 percent chance of "clinically meaningful success" if the child was allowed to undergo the experimental treatment his parents are seeking.
Catie Monteiro reported from London and Phil Helsel from Los Angeles.