May we propose a toast? To Leonardo DiCaprio! A man who, it seems, is happy to raise a glass in any movie he appears in.
We're a nursing a bit of a hangover here after spending a little time looking through the actor's film titles and adding "drinking" to his name in our Internet search. The party started after the new trailer for "The Wolf of Wall Street" dropped and featured DiCaprio's character raising a glass of wine from the back of his yacht: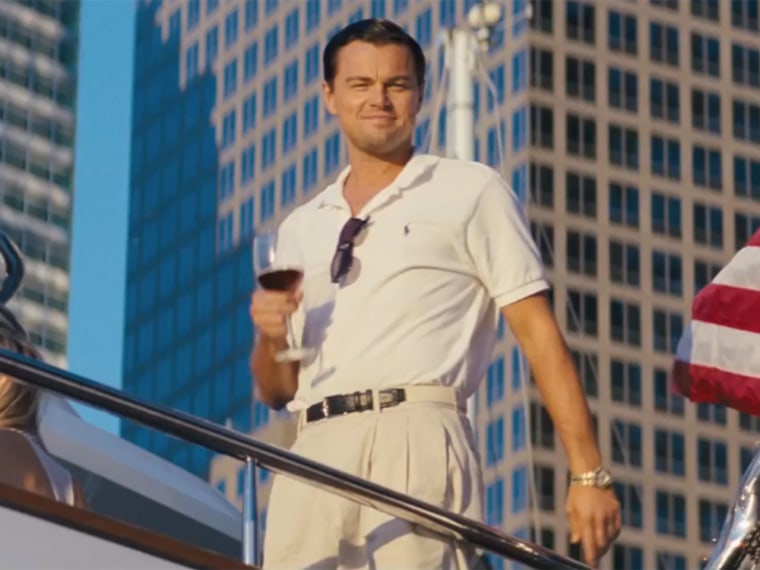 We thought, "Hey, didn't "The Great Gatsby" feature the actor raising a glass at a big party, with fireworks blasting in the background?" Of course it did: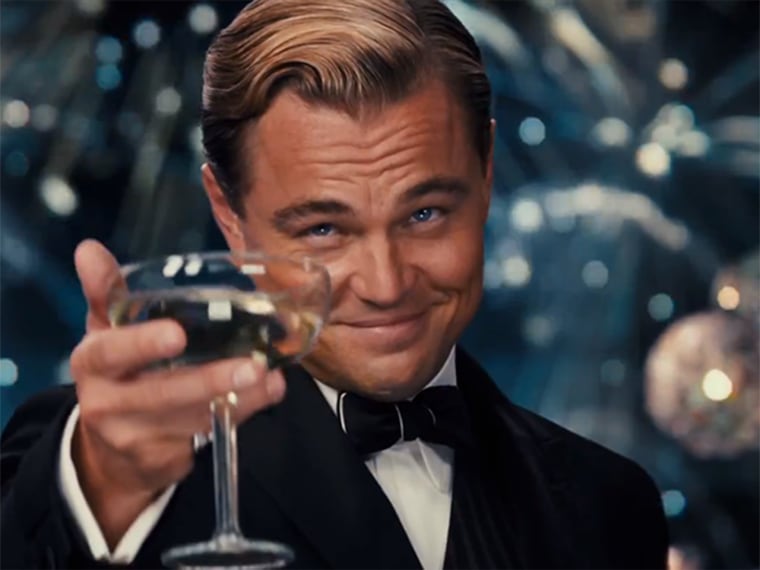 And with the tuxedo, that all seemed so reminiscent of Jack from "Titanic," raising his glass of champagne at the big kids' table in "Titanic."
So, if we've managed to trigger your curiosity, perhaps now we have your attention: Witness Calvin Candie and his interesting drink (with straw) in "Django Unchained":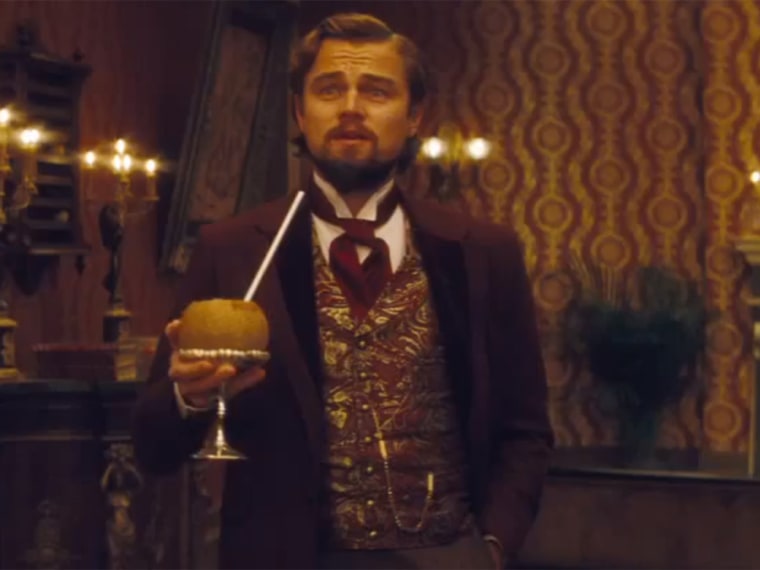 DiCaprio's Amsterdam Vallon went up high while looking Daniel Day Lewis' Bill the Butcher in the eye in "Gangs of New York."
In "Revolutionary Road," DiCaprio and Kate Winslet had some catching up (and drinking) to do, sharing a bottle of wine at the kitchen table.
Martin Scorsese, who directs DiCaprio in "The Wolf of Wall Street," among several other films, was also behind the camera for "The Departed," and put DiCaprio behind a drink here.
Maybe the mind bending required to understand "Inception" was aided by more wine.
So, you get it. DiCaprio has been in a lot of movies in which alcohol has come into play. The guy has also been on his fair share of magazine covers -- it's not like the booze is as easily worked in there. Oh ... in your face: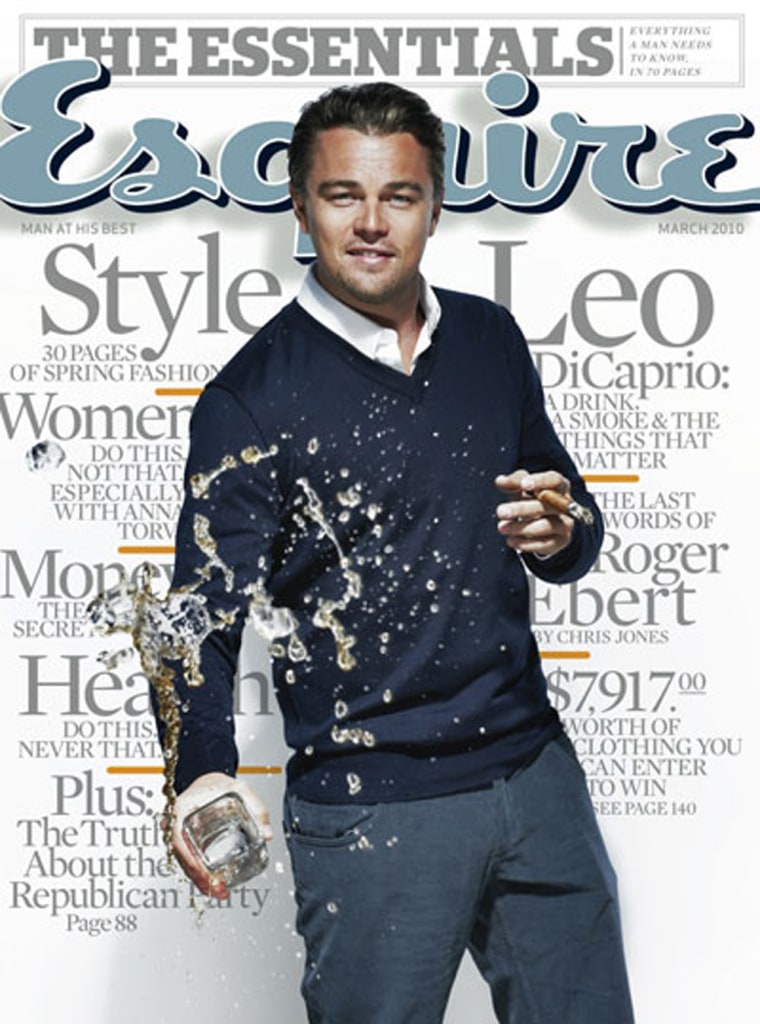 Well, what about when he's just relaxing in his free time? Maybe a soda and some popcorn at the Lakers game? Ice cold beer here: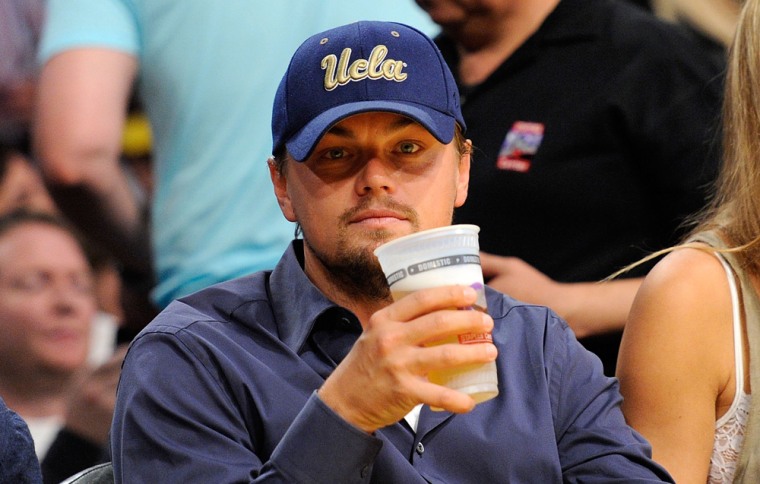 Commercials? He must be selling watches or cars or something, the way big stars do overseas. Nope. Pass the Beam:
DiCaprio is 38 years old. He's been making movies since he was a little kid. It's not like he was knocking back drinks back in the "Gilbert Grape" days. Nevermind.
Bottoms up, Leo!