CHERNOBYL, Ukraine — Three decades after the Chernobyl disaster sent a radioactive cloud over much of Europe, opposition to nuclear power has fizzled into obscurity here.
The huge blast and fire immediately killed 31 people in the northern corner of what is now Ukraine on April 26, 1986. The total death toll is disputed but the World Health Organization has estimated that 4,000 other fatalities will eventually be linked to the worst nuclear power plant disaster in history.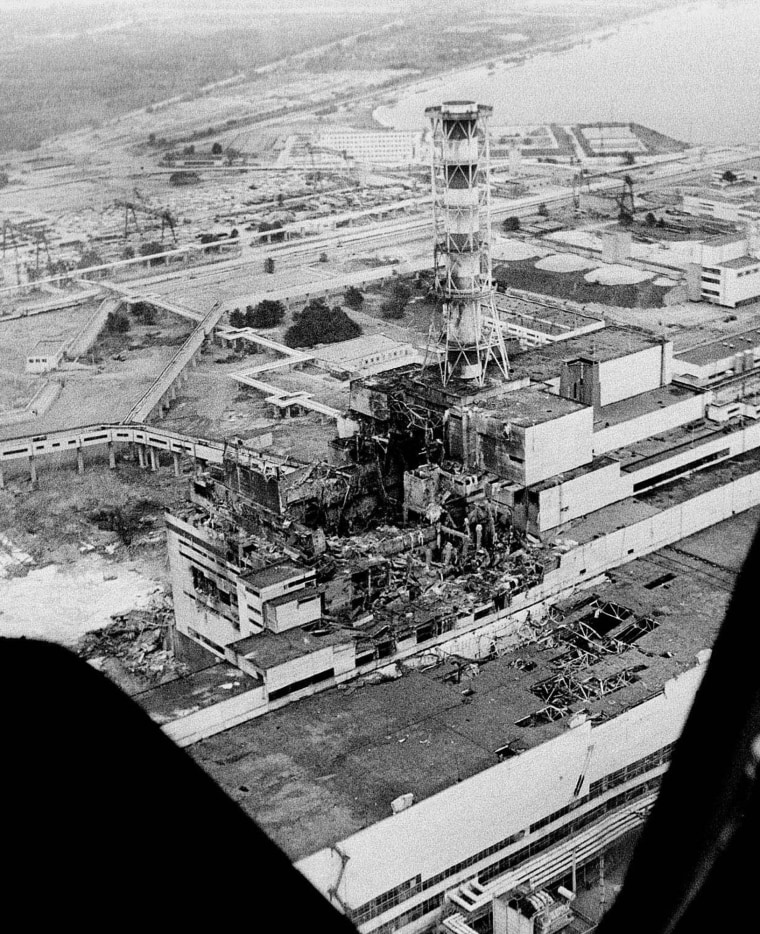 With its reactor that burned for days and miles-long columns of evacuation buses carrying thousands of people away from the plume of radiation, memories of the disaster remain vivid in Europe. Fallout was recorded as far away as 1,450 miles away in Britain as well as in Norway.
Worldwide shock turned to anger and triggered calls for a wholesale reassessment of the industry. Germany even plans to decommission all of its reactors by 2022.
But while the incident left locals in what was then the Soviet Union with a first-hand glimpse of the dangers, Ukraine is now among the countries most dependent on atomic fission. Every second light bulb is powered by uranium.
"Nuclear energy is the foundation of the country's electricity generation system," said Ilona Zayec, a spokeswoman for the state monopoly Energoatom.
Last year, the country's 15 reactors produced 82,000-megawatt-hours of electricity, or 56.5 percent of Ukraine's total energy consumption, according to Energoatom.
Only France got a larger share of their energy from nuclear power in 2015, according to the United Nations' IAEA watchdog. The United States only generates 19.5 percent from fission.
"There's not much trust toward the nuclear industry after the disaster," said Tetiana Verbytska of the State Scientific and Technical Center for Nuclear and Radiation Safety of Ukraine, a state nuclear safety watchdog. "But while the majority of the population think 'it's not safe,' there's no alternative."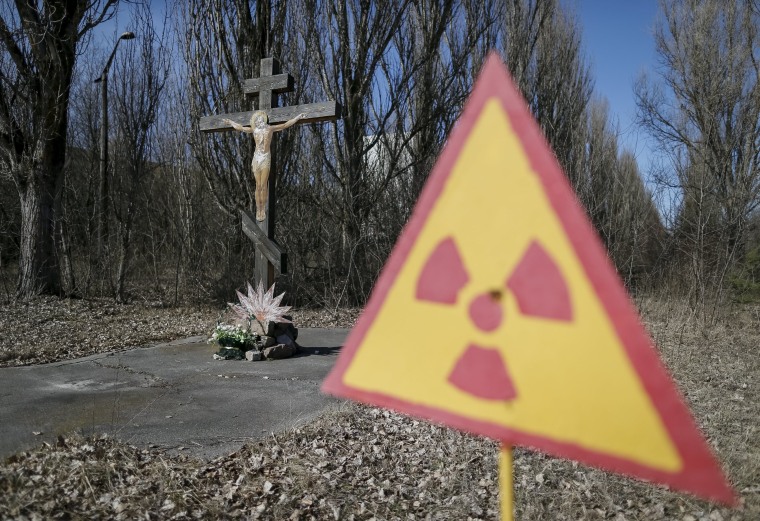 Ukraine has stuck with its reactors post-Chernobyl while working to improve safety procedures in conjunction with European and American agencies. In 2014, Energoatom received 600 million euro ($685 million) from the European Union for safety improvements.
The disaster is attributed to a combination of faulty construction and human error. However, three of four Chernobyl reactors continued to crank out energy for a decade-plus after the accident.
Ukraine's economy shrunk by 10 percent last year and even committed environmentalists concede that nuclear fission is the only option if people want to keep their lights on.
"We're not so radical as to say we should just close everything in one moment," said Yuri Urbansky, the head of the National Ecological Center of Ukraine, a leading anti-nuclear NGO. "We just want the state to develop a program of a gradual phase-out from nuclear energy."
Improvements on the ground near the site stretch the definition of "gradual."
Geiger counters still go wild in hotspots in the Chernobyl Exclusion Zone, a 19-mile security area around the plant that has become an overgrown forest full of thriving wildlife. A short stay is relatively safe, but the area won't be fit for human habitation for at least 10,000 years.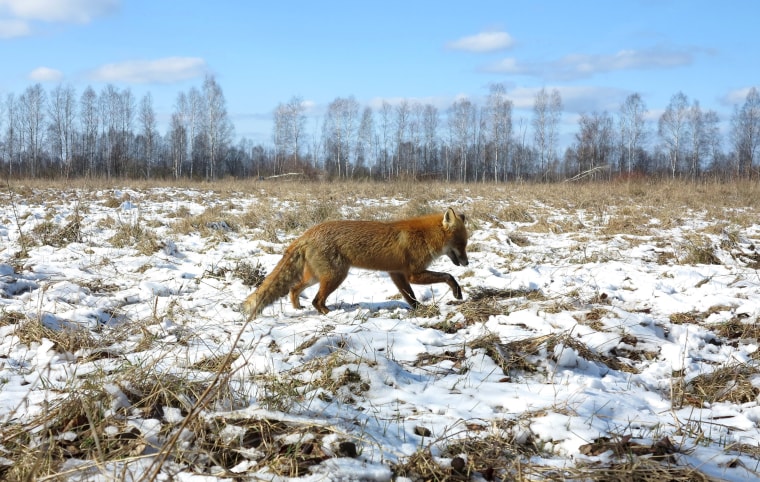 Nature has also reclaimed the town of Pripyat, which like Chernobyl was abandoned in a hasty evacuation in 1986. The buildings still stand, full of shrubs, radioactive moss and Communist Party posters, a version of Pompeii for the atomic age.
That doesn't mean that Ukrainians believe the nuclear industry is safe — a majority don't. Almost 65 percent of Ukrainians said their nuclear plants weren't safe in a 2011 nationwide survey by the Razumkov Center, which is the latest poll available. But only 10 percent of Ukrainians said the nation should shut down its reactors.
The government in Kiev has mothballed plans for more reactors — an unaffordable endeavor in the current economy — but wants to prolong the shelf life of existing ones.
Safety, not the banning of nuclear facilities, is the focus for officials.
"The Chernobyl incident motivated certain countries to give up nuclear energy, but others opted to revise their existing safety requirements," said Verbytska of the State Scientific and Technical Center for Nuclear and Radiation Safety of Ukraine.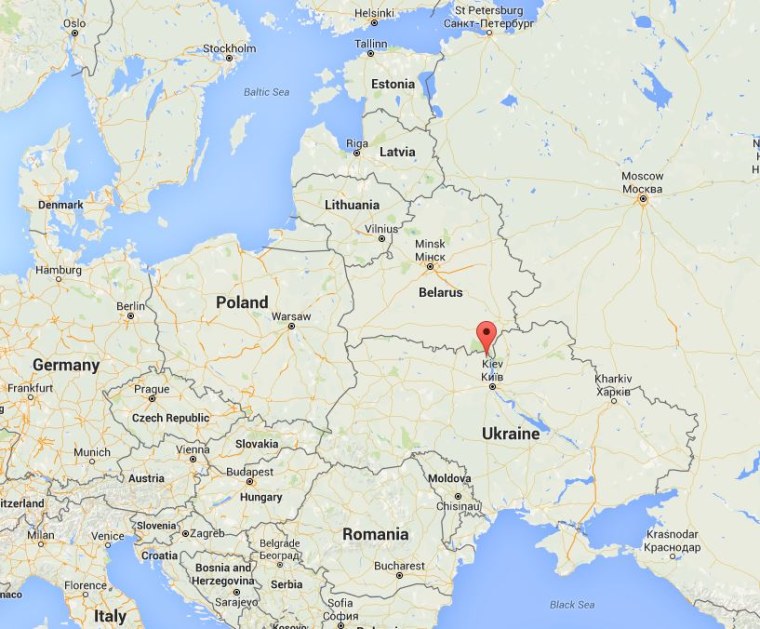 A 2010 IAEA check has shown that Ukraine's reactors "met almost all of IAEA's safety requirements from that time," Energoatom head Yuriy Nedashkovsky told NBC News in emailed comments. He did not elaborate on the shortcomings, but said work is ongoing to update security procedures in reaction to the 2011 Fukushima Daiichi nuclear disaster in Japan.
The answer to why Ukraine preferred boosting safety to decommission is simple: Nuclear energy remains the second cheapest source of electricity in Ukraine after hydropower. However, critics say that's because the cost of decommissioning existing reactors is not factored in to such calculations.
"There are just no energy sources more efficient from economic, industrial and environmental point of view than nuclear energy," Energoatom's Zayec said.
The National Ecological Center of Ukraine's Urbansky has a different view. He was a 12-year-old living around 60 miles away in Kiev at the time of the explosion.
"I feel I was affected, because later I had some health problems," he said. "[Government officials] tried to do everything not to link any disease with Chernobyl accident, even those who had cancers and leukemia."