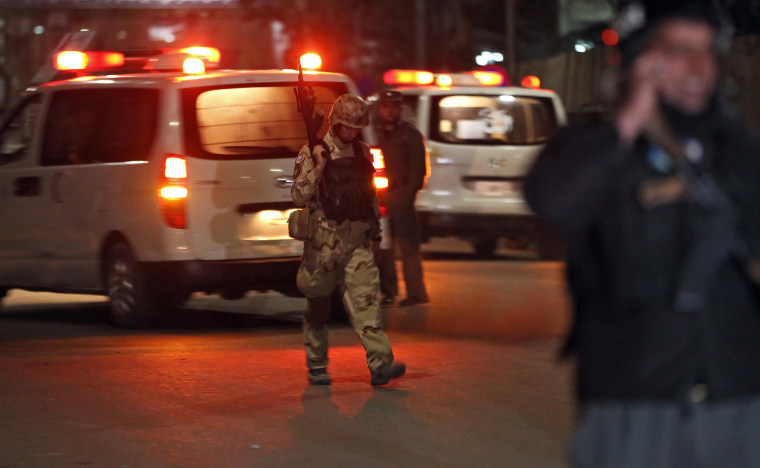 Four teenage gunmen with pistols smuggled in their socks launched a brazen attack at a luxury hotel popular with foreigners in downtown Kabul on Thursday, security sources said, in an apparent attempt by the Taliban to disrupt the coming presidential election.
A private security source told NBC News the attackers entered the Serena Hotel and shot at least nine people in the head, including five women and two children.
The Ministry of the Interior later said the victims included four women. The discrepancy was not explained.
Fazul Ahad witnessed the initial attack. "You can see the Afghan security forces, including Afghan Special Forces and military ambulances, near the Serena Hotel," he said.
A spokesman for ISAF, the NATO-led security mission in Afghanistan, said the Afghans had not requested assistance in responding to the situation at the hotel. The U.S. Embassy in Kabul said no Americans were injured.
Taliban spokesman Zabihullah Mujahid took responsibility for the attack in a statement to NBC News.
The Serena complex is a popular destination for foreign contractors and developers visiting the capital city, as well as prominent Afghans. It is less than a mile from the presidential palace.
The Taliban had earlier claimed responsibility for a highly coordinated attack in the city of Jalalabad that killed several police officers. The April 5 election continues as planned.
Akbar Shinwari contributed reporting from Kabul.