PARIS — An attacker with a knife stabbed four young children and two adults in a French alpine town Thursday before being arrested, police said.
Police said the children were as young as 3 and that three of the injured — two children and an adult — were in a serious condition. Two other children were "slightly hurt," police said.
President Emmanuel Macron said in a tweet that the suspect had carried out "an attack of cowardice" and said those injured were "between life and death."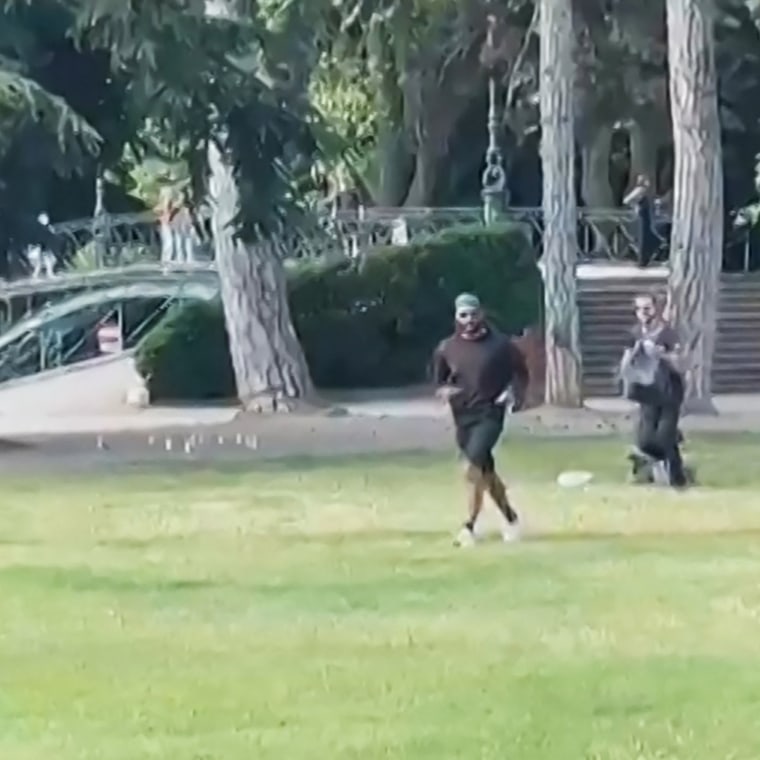 Lawmakers in the French Parliament interrupted a debate to hold a minute's silence following news of the attack.
A group of school children were on a supervised trip to Lake Annecy in the country's south when the attack happened at 9.45 a.m. local time (3:45 a.m. ET), the French National Police said.
Police said the attack took place in Le Pâquier d'Annecy, a park on the north side of the lake, which has a children's play area and spectacular views across the lake and surrounding mountains.
Officials initially gave a higher count of those injured, but later revised the tally down.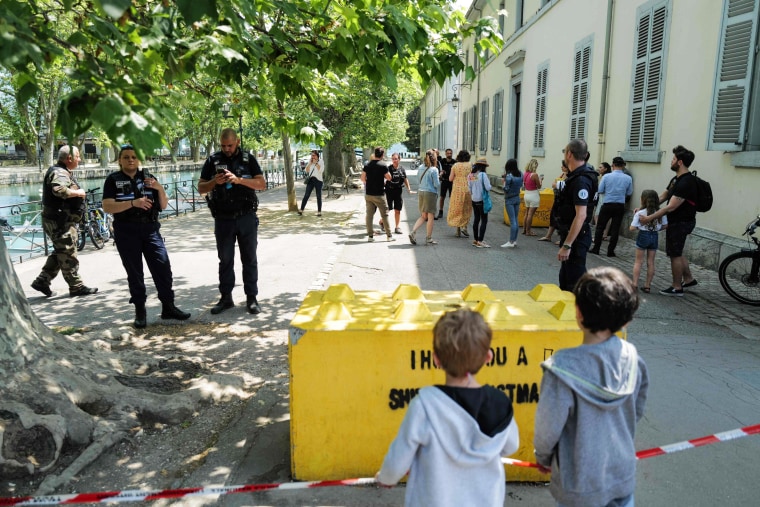 Interior Minister Gérald Darmanin said in a tweet that the suspect "was arrested thanks to the very rapid intervention of the police."
Annecy Mayor François Astorg called the attack "appalling" and said there would be a news conference later.
The suspect is a 31-year-old of Syrian origin but a motive was unclear, police said.
This is a developing story. Check back here for updates soon.
Nancy Ing reported from Paris, and Patrick Smith reported from London.