LONDON — President Donald Trump sets off on his first visit to Asia on Friday with tensions over North Korea's nuclear ambitions running high.
During stops in Japan, South Korea, China, Vietnam and the Philippines, the president will engage with long-time allies to bolster support for his hard line with Pyongyang, as well as cajoling a rival superpower to help the U.S. in the region.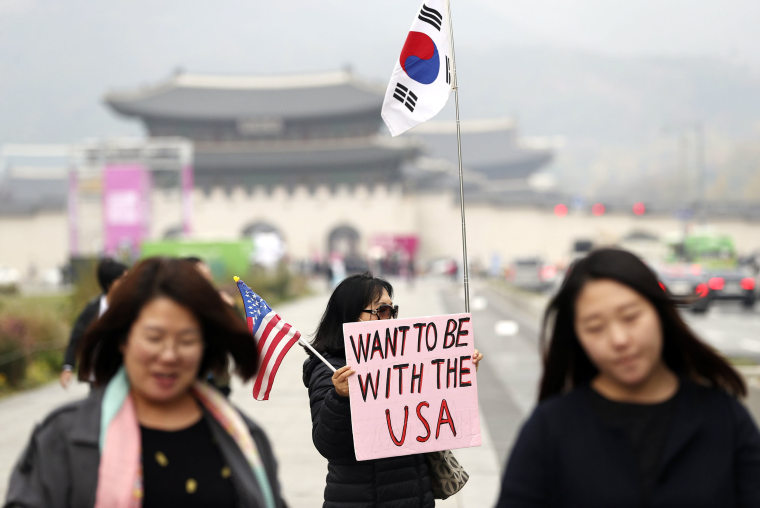 While much of the pressure Trump and the U.S. can bring to bear on this crucial issue will depend on America's military might, a considerable part of it will rely on "soft power" — the country's and its leaders' ability to get what they want through attraction and persuasion. This may be an uphill battle for a president who's been in office for only 10 months.
According to a Pew Research Center survey of global attitudes toward Trump in 37 countries released in June, a median of just 22 percent had confidence in Trump to do the right thing when it comes to international affairs. That was down sharply from the final year of Barack Obama's presidency when a median of 64 percent of those polled expressed confidence in the American leader.
It's not all bad news for Trump. He was more popular than Obama in at least two of the 37 nations polled by Pew — Russia and Israel. In Russia, confidence in the U.S. president jumped from a low of 11 percent in 2015 to a high of 53 percent, according to Pew.
A question now for the U.S., as Trump stamps his imprint on the country's image abroad, is not only how the world's adults perceive him, but how a generation of children — the leaders of tomorrow — view America and its leader.
'Making America look bad'
In the absence of an objective measure of children's views, NBC News conducted its own unscientific survey in nine countries around the world: China, South Korea, Russia, Pakistan, Egypt, Iraq, Israel, the occupied West Bank and Poland.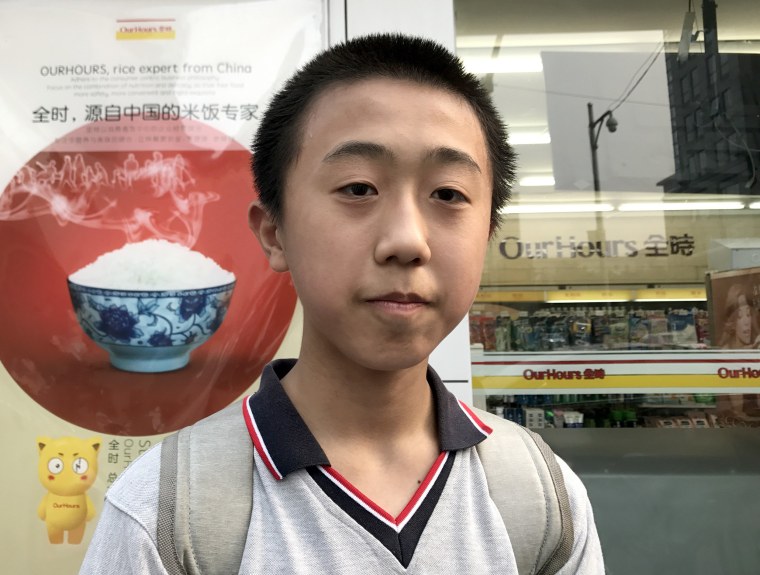 NBC News reporters interviewed approximately 50 people — males and females, aged five to 20, as well as parents and teachers — and asked them how they viewed the U.S. president. In addition, in Beijing, 52 students, aged 12 and 13, replied to an anonymous survey.
In some countries, such as Egypt, Iraq and Russia, children said they didn't discuss politics much and didn't have much of an opinion on Trump. In Israel, no parents or children would go on the record regarding how they view the American leader. In other places, such as South Korea, China and the occupied West Bank, kids had plenty to say. Some viewed the American leader as an object of both ridicule and fear, while others expressed admiration for the former businessman-turned-president.
Many mentioned watching videos of Trump on YouTube — in particular, a wrestling video he retweeted of himself mockingly punching a figure with a CNN logo over its face. Others expressed a lack of confidence in the American leader because he has said that he doesn't believe in climate change and that the U.S. will withdraw from the Paris Climate Accord.
In Seoul, some young people expressed concern over Trump's seemingly flip use of words at times. After all, he chose his first address to the United Nations to deride North Korean leader Kim Jong Un as "rocket man," and warn that he may be forced to "totally destroy" the rogue nation in response to its nuclear and missile tests.
"There is a huge fear about war in South Korea, and this is mostly because of President Trump's loose speech and tweeting," said Kwak Jihyun, 13. "Does he not know that what he says has a big impact in the world? He should be more careful when he speaks in public."
She added: "He is short-sighted. He is making America look bad."
Choi Jungchan, 15, said that it seems as if Trump blurts things out and doesn't think before he speaks. "That is not appropriate for someone with his power and position," he said.
The Trump administration has sought to increase pressure on Pyongyang by authorizing additional sanctions targeting individuals, companies and financial institutions that do business with the country, as well as supporting U.N. Security Council sanctions against it.
While the president, who has said that his goal is the "complete denuclearization" of North Korea, has publicly denounced talks with Pyongyang, many in his administration, including Secretary of Defense Jim Mattis and Secretary of State Rex Tillerson, have emphasized that they are continuing to pursue diplomacy in their effort to end the nuclear crisis.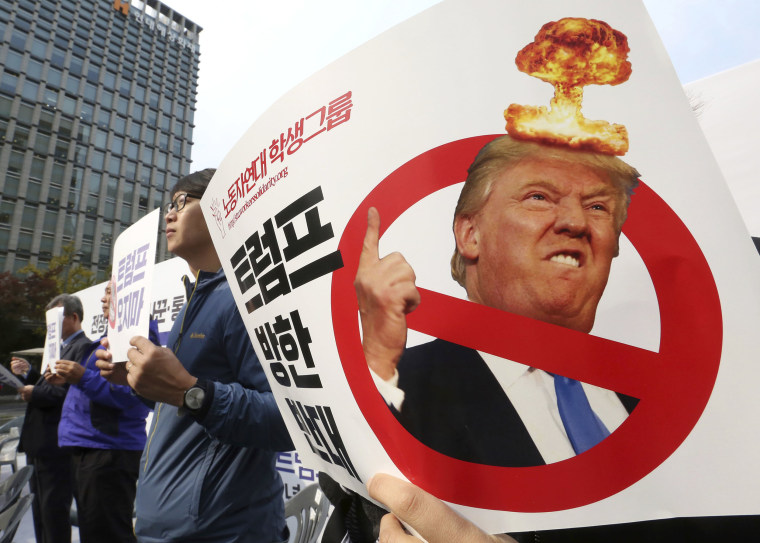 In Beijing, the 52 students at the Affiliated High School of Peking University were asked what they thought of Trump. Forty-six responded negatively, five positively and one was not sure.
The anonymous responses included: "I saw news about his discrimination of a disabled person, so I don't like him," and "I cannot believe a person who is not aware of global warming can make the world a better place."
In interviews with other students in Beijing, Han Qianyi, 15, said Trump was "always made fun of."
But Cheng Guanxi, 13, took a positive view. "He's very capable, because after all, he succeeded in the presidential election," he said.
Yu Jia, 15, also gave Trump a thumbs-up.
"I think he is very capable," she said. "He was a show host, and he has very outstanding social skills."
'The power to attract'
These perceptions of Trump, and thus the U.S., around the world reflect America's soft power — a term coined by the Harvard professor Joseph Nye to describe a country's ability to achieve policy objectives through means other than military force or economic coercion.
"Soft power is the power to attract people, leaders and nations to your county," said Leslie Vinjamuri, an associate fellow for the U.S. program at Chatham House, a think tank in London. "It matters because it's much less costly than hard power, or military power."
"Soft power makes it easier for America and Americans to operate, to trade, to do deals overseas," said Vinjamuri, who is also a professor of international relations at London's School of Oriental and African Studies (SOAS).
Trump is making a "soft power" impression beyond Asia.
Adila Shahbaz, 39, the mother of a first-grader in Islamabad, Pakistan, said she hears children tell jokes about Trump, but she doesn't appreciate them. "His position can create enormously dangerous results, and it isn't a joke," Shahbaz said.
That view was echoed in Birzeit, a small Palestinian town in the West Bank north of Ramallah.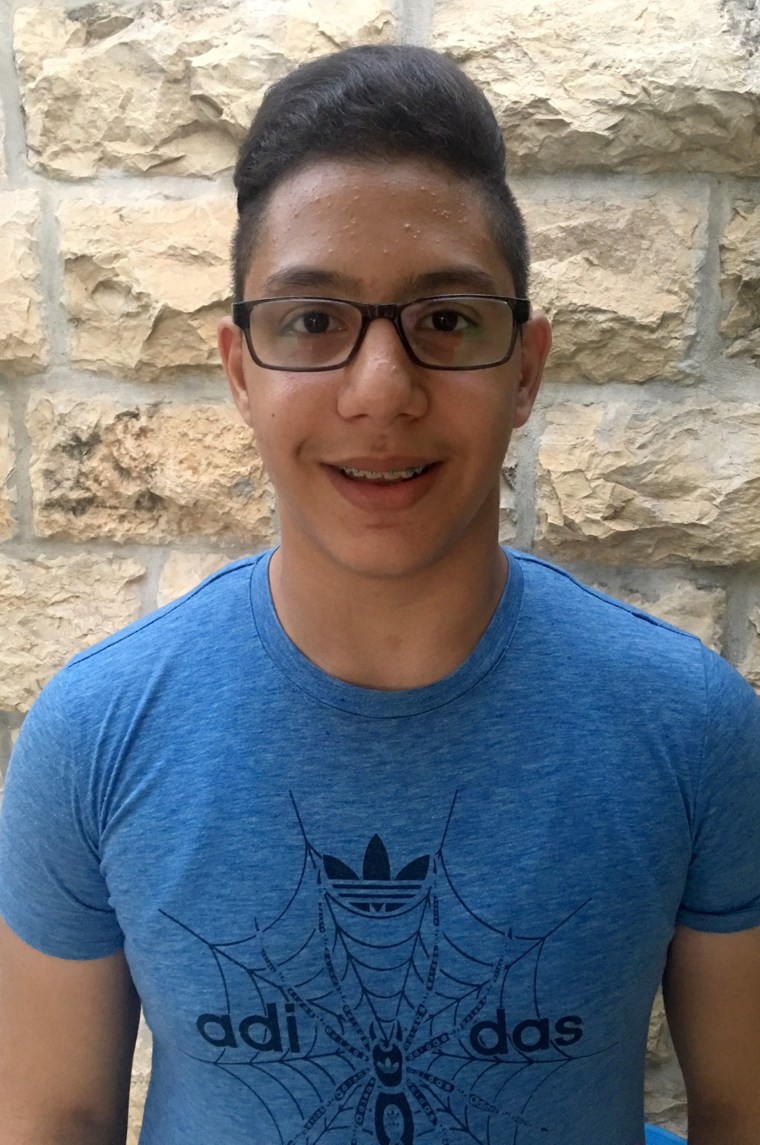 Bashar Qatatu, 13, said he and his friends use Trump's name as an expletive when they are kidding around and fighting.
"It's not nice to see the U.S. president acting and cursing," Bashar said. "Trump makes America look bad. Not great like I know it is."
In Cairo, Mohamed Ahmed, 14, disagreed and said that the president had reached out to the world's Muslims.
Trump "is good, respectful and likes Muslims," citing the president's trip to Saudi Arabia as proof that he "respects the religion."
'He wants to do good'
For Nye, now 80 and professor emeritus at Harvard and a former dean of its Kennedy School of Government, the power of the United States is bigger than just one person.
"The soft power of a country depends not just on government or the leader. It depends on the culture as a whole," he said. "You'll find that at times when the American government has been very unpopular, nonetheless, American universities, American movies, American popular culture has maintained its attractiveness."
Nye expects the dent in American soft power will be a blip, rather than a major historical turning point — unless there is some pivotal action, such as a war.
He said American soft power had recovered in the past "from very negative views of the president," such as Lyndon B. Johnson during the Vietnam War and Richard M. Nixon during Watergate. "So I would expect the same of the Trump era," Nye said. "We're going to take a hit, we already have taken a hit in the short run, but I don't think it will be permanent."
Portland, a strategic communications consultancy, has taken Nye's "soft power" concept and created a global ranking of shifting international influence — the "Soft Power 30" — using data and international polling.
The U.S. slipped to No. 3 in the 2017 ranking, released in July, down from No. 1 in 2016. France secured the top spot this year, on the back of the election of the telegenic 39-year-old Emmanuel Macron as president.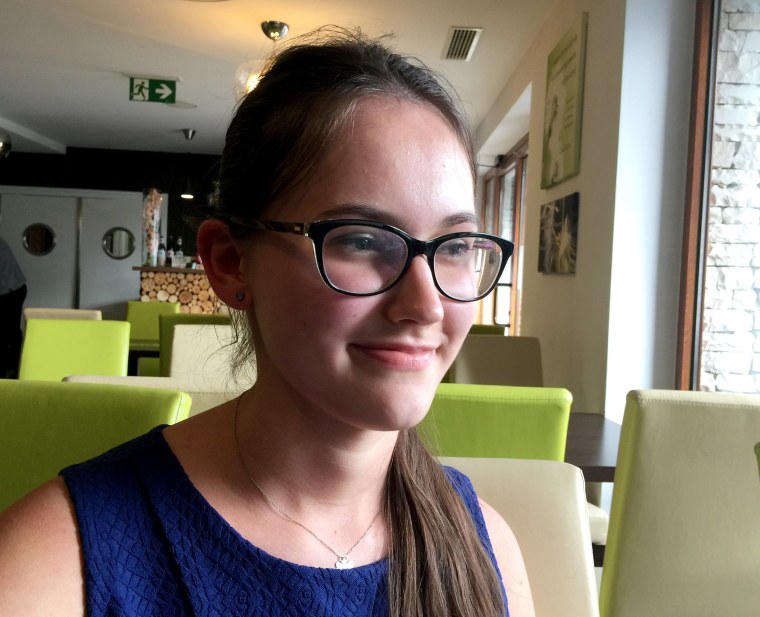 Despite the ranking, America still holds an enduring allure for many around the world.
Natalia Jaskolska, a 17-year-old in her second year of high school in Myszkow, a small Polish city of 32,000, is not so sure about Trump but she nonetheless dreams about going to the U.S.
"I don't think he is as bad as he is often portrayed on the internet. I believe that in many ways he wants to do good," Jaskolska said. "I hope that he will leave the visa regulations for Polish citizens in place, so that I can travel to New York and other interesting American cities."