China will allow the "strictly controlled" sale and use of rhino and tiger products for medical, scientific and cultural purposes, the country's State Council said Monday in a statement.
But conservationists said the announcement marks an "enormous setback" in the effort to protect wildlife populations already threatened by poachers and habitat loss.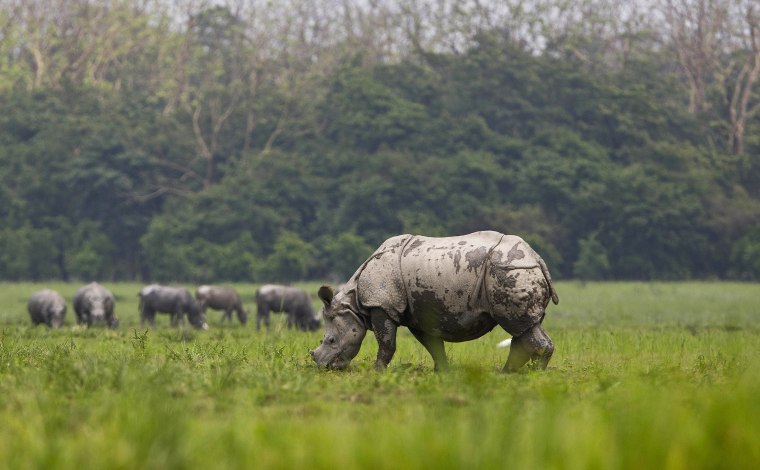 "It is deeply concerning that China has reversed its 25 year old tiger bone and rhino horn ban, allowing a trade that will have devastating consequences globally," said Margaret Kinnaird, of the World Wildlife Fund, in a statement.
The council said that horns and bones — which have long been used by practitioners of traditional Chinese medicine — can only be obtained from farmed animals.
But Kinnaird said this new legal trade could provide cover for black market sales and "stimulate demand that had otherwise declined since the ban was put in place."
"China's experience with the domestic ivory trade has clearly shown the difficulties of trying to control parallel legal and illegal markets for ivory," she said.
The U.S. State Department, which supported China's recent ivory ban, did not immediately respond to a request for comment.
The council said that the use of genetic material will also be permitted for scientific research, while tissue and organs can be used for public exhibitions.
"All illegal trade in rhinos, tigers and their related products will be subject to severe crackdowns, and the approved activities will receive close monitoring," the council added.