BEIJING — China accused the U.S. and other Western critics of hypocrisy and "double-standards" Tuesday as it defended a new counter-terrorism law that gives authorities greater powers to monitor private communication.
The law, passed over the weekend, would also require telecom and Internet companies to provide encryption and other technical assistance to China's anti-terror efforts.
Chinese authorities insist the new powers are necessary to combat growing terrorist threat at home and abroad.
However, State Department spokesman Mark Toner expressed concern over the law's "overreach," saying it "could lead to greater restrictions on the exercise of freedoms of expressions, association, and peaceful assembly."
That criticism is "hypocritical," state-run Xinhua News Agency said in a commentary published Tuesday, adding that the U.S. and other countries also have required technology firms to cooperate in terror-related surveillance.
"Such remarks showed indifference to the need to protect people from terrorist attacks and revealed double-standards," Xinhua said.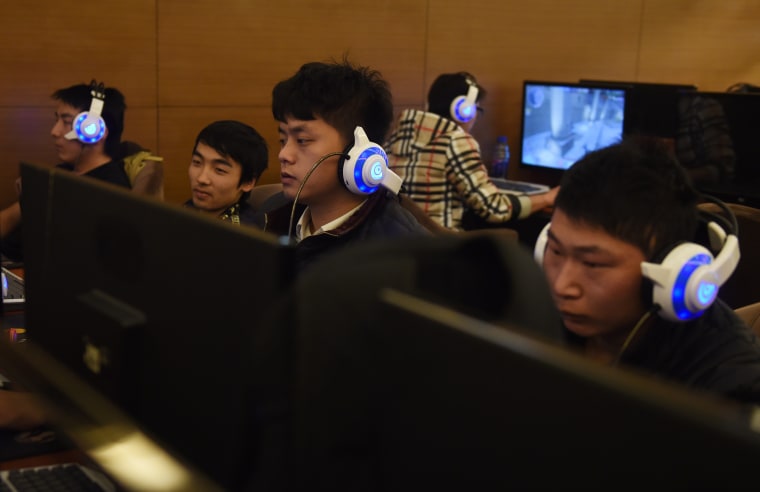 Li Wei, terrorism expert at China's Institute of Contemporary International Relations, echoed those comments, telling NBC News that the new law only targets the "spread of extreme terrorist ideology, not freedom of speech."
China has blamed "extremists" and "separatists," mostly from the Muslim Uighur ethnic minority, for attacks that have claimed hundreds of lives in recent years. In addition, four Chinese citizens were among those killed by terror attacks in Syria and Mali in November.
The new law also authorizes Chinese military and police forces to conduct anti-terror operations overseas for the first time.
A "national intelligence center" will be established to deploy "technological means of reconnaissance" against terror threats.
China's sensitivity to international criticism was underscored Monday by its decision to expel French journalist Ursula Gauthier after she questioned Beijing's motives for including its crackdown on restive Uighurs as part of the international fight against terror.
Her writings were example of "double-standards," a Chinese Foreign Ministry spokesperson said.
Gauthier has defended her reporting, telling NBC News: "I am not saying there is no terrorism in China or that they should not fight it, but they should not say that every incident that killed innocent people is terrorism."
The new law is "dreadful," she added on the eve of her departure from China.
"The small liberties from the golden age of the 2008 Olympics are being limited more and more every day."