BEIJING - China is to build a second aircraft carrier using domestic design and technology, its defense ministry announced Thursday in the latest sign of the power's growing maritime ambitions.
The 50,000-ton vessel is being built in the northern port of Dalian and will be conventionally, rather than nuclear, powered, ministry spokesman Col. Yang Yujun told reporters at a news conference.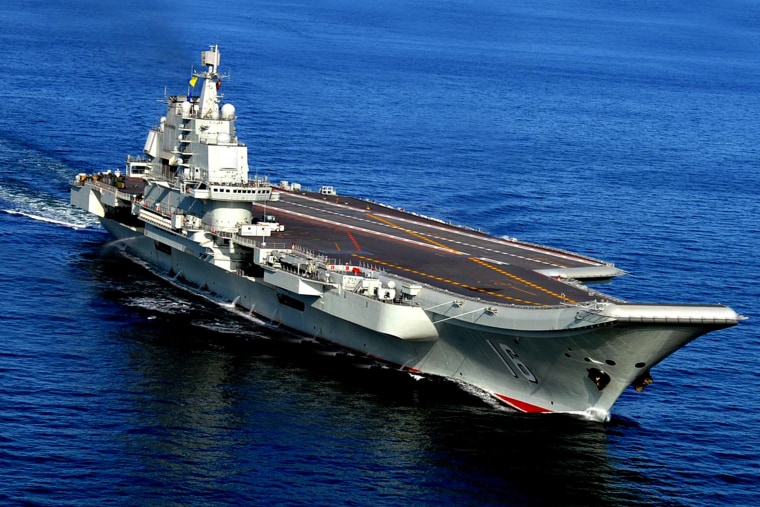 Currently, China operates one aircraft carrier that was purchased as an incomplete hull from Ukraine more than a decade ago and then armed and equipped in China before being commissioned in 2013.
"China has a long coastline and a vast maritime area under its jurisdiction," the defense ministry said in a statement. "To safeguard our maritime sovereignty, interests and rights is the sacred mission of China's armed forces."
The department has begun "research and production of a second aircraft carrier and is in the process of independent design and construction," it added.
China is also steadily adding cutting-edge frigates, destroyers and nuclear submarines to its fleet and by some estimates has been launching more vessels than any other nation. Its rapid naval modernization is seen as aimed at asserting its maritime claims and extending its power far from its shores. Those ambitions have raised tensions with Japan, the U.S. and Southeast Asian nations with rival territorial claims.
China claims sovereignty over almost all of the South China Sea, which is home to key shipping lanes, rich fishing grounds and a potential wealth of mineral resources. Five other governments claim the maritime space either in part or in whole, and the Philippines and Vietnam in particular have sought assistance from the U.S. and others in beefing up their ability to resist what they view as Chinese aggression, including its construction of seven new islands by piling sand atop coral reefs.